---
Phil Smith G1HIA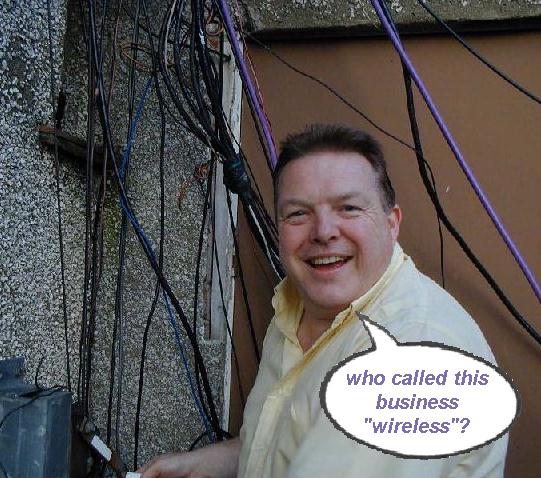 I operate fast-scan FM-television in the 1.3, 2.3 and 10.3 GHz bands, and am a member of the

Severnside Television Group.

During 2000, I was runner-up in the Group's Millennium Activity Contest . Have a look at the

final table and my scores.

In March 2001, I conducted a series of ATV tests from sites on the Isle of Man, from where I made contacts into Eire, Northern Ireland, Scotland and Wales. Have a look at the

my report on these tests.
| | |
| --- | --- |
| | |
My antennas consist of a tri-band vertical for 6,2,70cms. a nine-ele Tonna for 2mtrs,a crossed 19-ele for 70cms, a pair of 50-over-50 G3JVL loop yagis for 23cms, and for 13cm an 88-element G3JVL for transmit and a 28-ele Tonna for receive, with a California amp at the masthead. The QTH is 80 mtrs asl and the mast is about 50 feet tall. I also have two dishes, one with a reversed LNB [modded for tx by Ken G4BVK]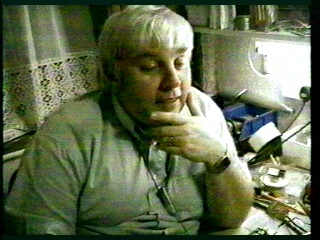 giving 50 milliwatts and a receive LNB on the other dish. These configurations can change from time to time and I sometimes put cameras aloft. See views.
I have worked Ross G0WJR/P from Bristol's Cabot Tower
on 3cms with 10 milliwatts: these are the pictures taken from received signal. My best DX is with F1EDM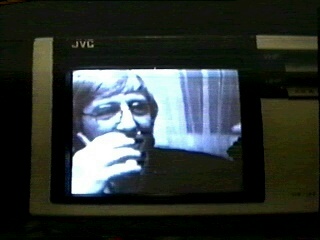 from home with a P5 picture received in France with 800 milliwatts on 23cms. F1EDM's picture on 70cms was received P5 full duplex with conditions holding constant for over 30 minutes (that was in 1992, still great memories!). I have also been lucky to work Brian G3SMU in Bolton from my QTH with P5 pictures being received on 23cms. We have also seen Brian's 3cms pictures into our local 10GHz ATV Repeater GB3XG (located on Dundry Hill, south of Bristol) during extraordinary lift conditions. Brian lives on a high spot of Winter Hill and is often heard on 2 metres FM, 144.750 (the ATV calling frequency) from this location. Other non-local stations worked regularly from here are Steve G7BVK in Andover,

Mike G8LES in Hampshire,

Dave GW0ROL and Jim GW3PYX in Penarth , Adrian G4UVZ in Taunton

and many more in and around the Bristol area. I am active portable whenever the opportunity presents itself, and as you can see not always in the best weather conditions!

I would like to thank the many amateurs who have helped me over the years: if I haven't learnt much else, I've learnt how friendly and helpful everyone in this hobby can be.