Due to the rise in the cost of acrylic there will be new pricing in effect from 1st November 2023

First, a little bit about me!
I have been a licensed Ham Radio operator since 1990 and have a particular interest in CW. I am a member of several CW clubs including the FOC, of which I am the immediate past President (2021 to 2023) I handed over to my successor, Bob GU4YOX on Saturday 30th September 2023.

CW has been the mode I have always operated since getting my licence.
Appreciating quality engineering, I gravitated towards Begali Keys, having a reputation of producing the best keys that money can buy.
A few years ago I decided to make myself a cover from laser cut acrylic, as there was no one else doing this at the time. It was not long before others started asking me to make them for their keys too!
After some time, I came to the notice of Bruna and Piero Begali, following some positive comments from their customers, for whom I had made some covers, to my absolute honour, I was asked by Bruna to be recognised as an official Begali Partner.
Being the only supplier of covers recognised officially by the Begali factory is something which I am very proud of.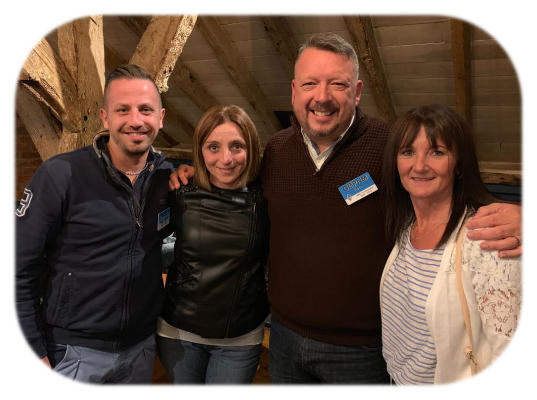 Since then Bruna, her husband Roby, and Piero have become very dear friends of both my wife, Angie, and I. As such, I have had the absolute honour of assisting Begali, as a representative, at 3 or 4 of the last QSO Today online Ham Radio Expo's and for the March 2023 one, produced a 30 minute video presentation, on Begali, for the event.
You can watch the presentation here: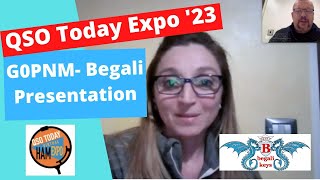 I have also filmed and produced a number of videos, reviewing many Begali keys.
These can be found on YouTube:-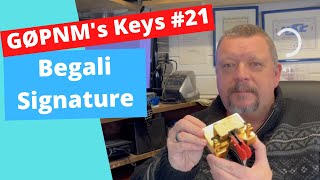 COVERS
All of my covers are made to order. That way, I can ensure the correct fitment of the panels with each other and I can also carry out any engraving at the time of making the actual cover. They are laser cut from crystal clear 3mm acrylic (Perspex).
Before sending your cover to you, I always test assemble the cover and send you a photo of it together, and if I have the same key in my shack, I test fit it over my key too!
I already have templates for the majority of Begali's keys, but in the case that I don't, I will need a few measurements from you. I will advise at the time of ordering.
Here are some examples of covers I have already made for some proud Begali owners
:-
| | | | |
| --- | --- | --- | --- |
| Begali Blade | Begali Expedition | Begali Graciella | Begali HST MK II |
| Begali Intrepid (Semi Automatic 'bug' Key) | Begali Magnetic Classic | Begali Magnum | Begali Pearl |
| Begali Sculpture Arrow | Begali Sculpture | Begali Sculpture Janus (Dual Personality!) | Begali Sculpture Mono |
| Begali Simplex Pro | Begali Traveler Light | Begali Leonessa | Begali Stradivarius |
Assembly
My covers are designed to slot together easily and hold their position. Watch this video, from my YouTube channel, to see how to assemble the key cover.
Cost
All covers are £37.50 GBP Plus Shipping / Postage
Single Cover
Postage / Shipping
UK - £3 for First Class post or £4 for First Class Signed For
Rest of the World - £7.50 for Standard Airmail or £12.50 for Tracked Airmail.
Two Covers
UK - £5 for First Class post or £6 for First Class Signed For
Rest of the World - £10 for Standard Airmail or £15 for Tracked Airmail
Three or more
If buying three or more covers in one order, I do not charge shipping. So three covers are £112, four would be £150 etc.
Turnaround and Postage
I aim to make the covers and arrange postage within 24 hours of order/payment. I use the Royal Mail to post all covers and make best use of their click and collect service. The Royal Mail collects from my house the day after I place the order for postage.
Ordering
To order or make enquiries, please click the email button below and I can give you payment methods.
PLEASE NOTE
Unless you specifically request your callsign to be engraved on the cover, I will make it without. I do not charge any extra for engraving

Please consider writing a review for my covers on eHam.net
You can find me in the 'Keys and Paddles' section and its called:
Begali Key Covers by GØPNM
| | | | |
| --- | --- | --- | --- |
| Begali Keys Website | Click to Email Me | Begali Morse Keys Group | GØPNM's YouTube |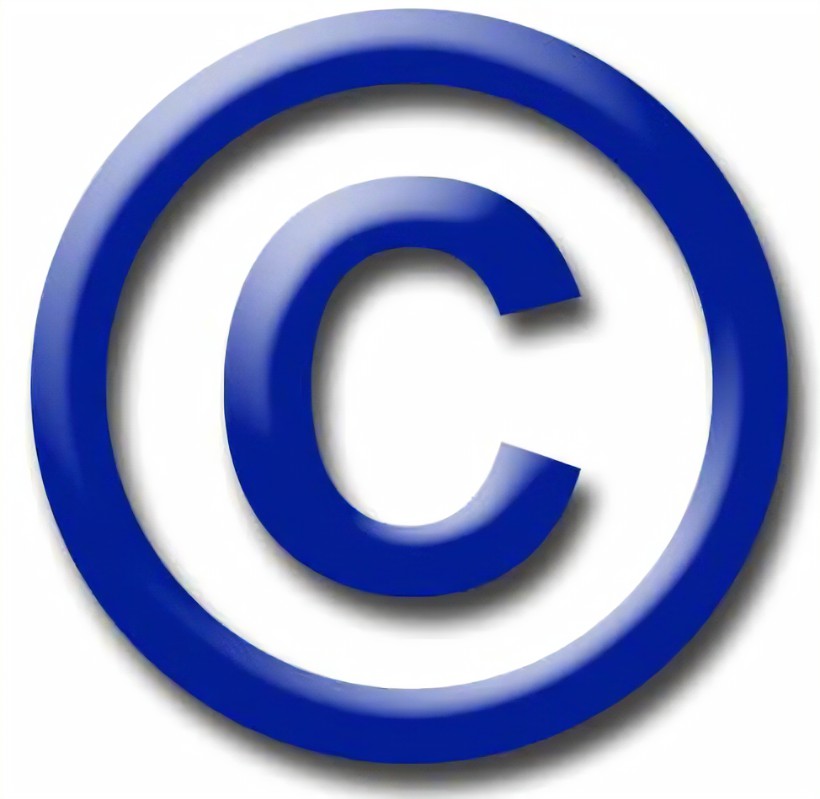 2023 Pete Sobye GØPNM