G0MQW UK QRSS GRABBER
All images © Copyright G0MQW licence holder

Near real-time monitoring of small slices of radio spectrum, usually concentrating on 28 MHz QRSS signals and 49 and 143 MHz space beacons for E and F-layer, tropo, meteor scatter, auroral and other unusal propagation observations and experiments. During major meteor showers this site will monitor for radio reflections from areas of ionisation in the ionosphere caused by meteors.
The "grabber" [a snapshot is taken every time the screen fills] by the Argo software, v1 build 145 by I2PHD, which is doing the narrow-bandwith processing at audio frequencies.
Location: IO91 Berkshire, UK.


Grabber A: is on 10m QRSS. RX: IC-703. Vertical J-Pole for 10 metres

Grabber B: is on 160m QRSS 1838 kHz +/- 100Hz. RX: FT-817-ND. Active loop with phased noise cancellation

Grabber C: is on BRAMS beacon, Belgium 49.97MHz USB. RX:TS-2000. Sloping Delta Loop


ARCHIVES
Archives are live and based on the Box cloud storage. The file names are time-stamped.
The main link here takes you to them all.Link to archive

Hand-picked "best-of" events in '10m EVENTS - KEEP'.
QRSS GRABBER AGGREGATORS
AJ4VD active grabbers
WA8EJH grabber status
I2NDT active and inactive, Eu, N.Am, As sections
G0FTD up-to-date compendium
Grabber A - 10-metres 28.0008 MHz. Scale is in Hz below
Archive of grabs and handpicked highlights in 10m - EVENTS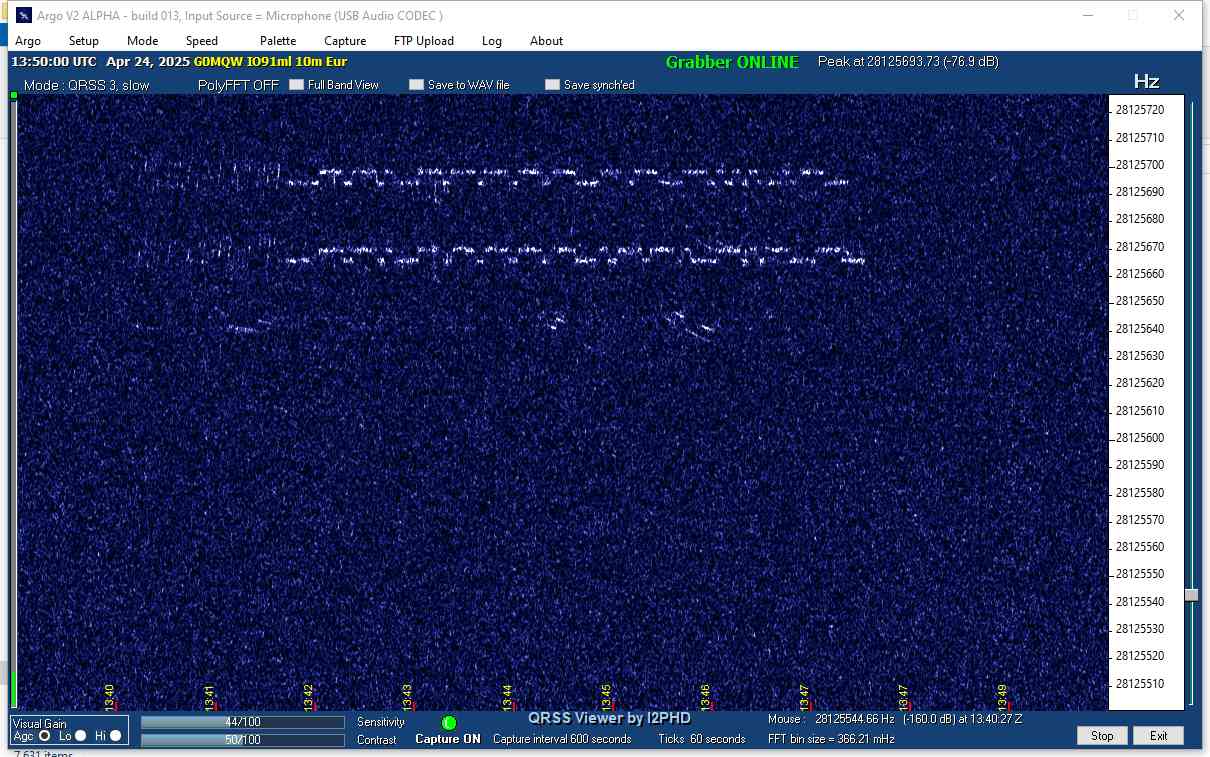 Grabber B - 160-metres 1.838 MHz. Scale is in Hz below
Archive of grabs
Grabber C - 6-metres BRAMS beacon 49.97 MHz. Scale is in Hz below
Archive of grabs and occasional AUDIO
Link to BRAMS website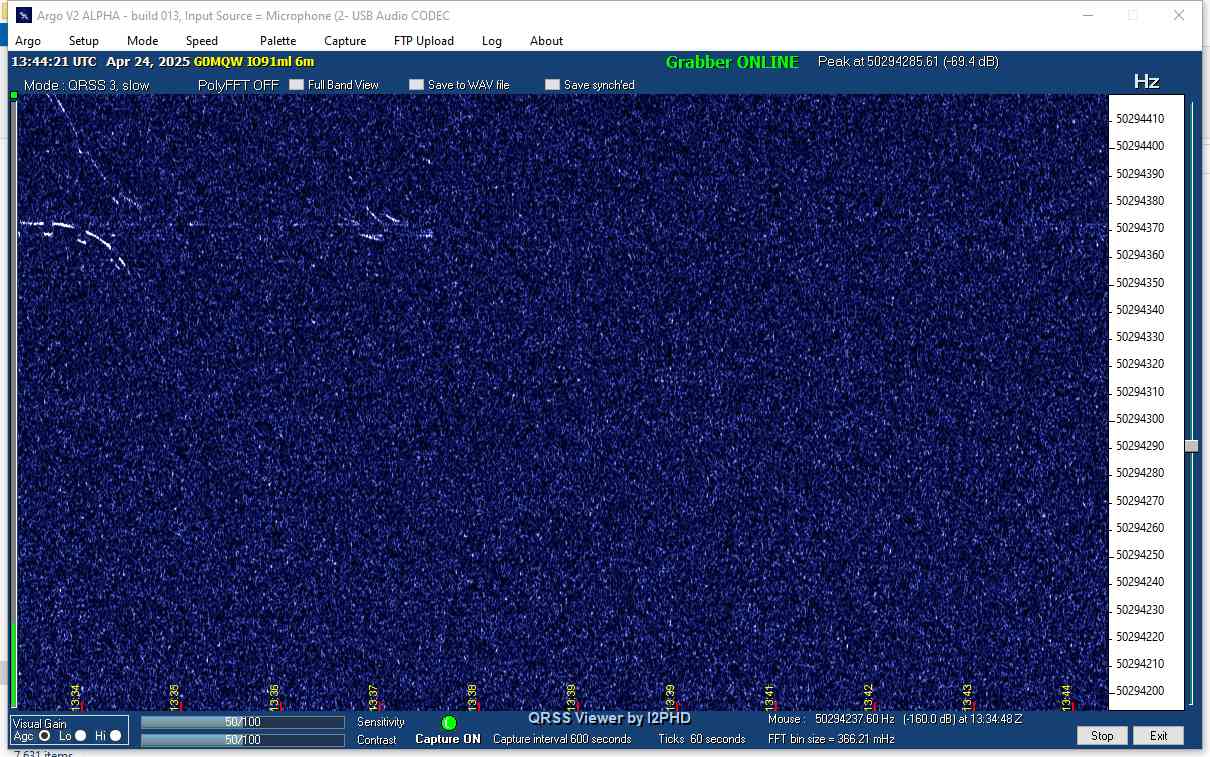 Experimental slot
Archive of 10-minute grabs
FTP and webspace by
qsl.net
G0MQW - Berkshire, England, UK

GPS-TIME or Dimension4 time adjusted.