Here is an Ofcom
document
. Although published in 2009 it remains both prophetic and relevant. It states somewhere inside of it that these PLT devices can radiate up to 300m. So it looks like the PLT noise experienced here originates from a neighbouring property. It seems unlikely I can do anything about this, even if I knew which property.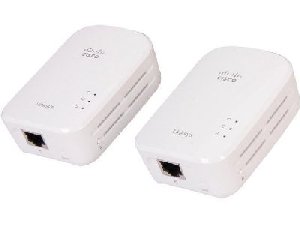 Typical PLT Device
Final Conclusion (For Now...)


24 hours ago I powered down the house. There are many devices which do not like this, gone are the days of 70s power cuts - long gone now I think about it. It is a bit of a nuisance to restore everything, but well worth it if you are willing to take the risk - your responsibility. It seems to me this is the only way to establish a definitive baseline of the RFI from the surrounding environment. I discovered quite quickly that the main source of irritation was a single 1amp switch mode power supply I had thought clean. I used a choke to sort that out, and today I replaced it with a linear psu - I am listening to 80m as I type. So that was a good result from the point of view of lower HF reception. It is good to have those bands back.
There are two further sources of local RFI (at least): VDSL from 8-13+mhz and pulsed wideband noise from PLT devices up to 30mhz (either via 'infected' powerline, or house wire radiation). These overlap and appear right the way from 8-30mhz at least. Thanks to Geoff's experience I have been able to untangle these sources one from another. Unfortunately it seems these two sources cannot be tackled. Furthermore as new people move into the area then it is likely this situation may deteriorate further. At least I have a baseline for comparison, as well as an improved knowledge of what to look for.
As always this 'final' conclusion is subject to revision - repeat these tests at your own risk.
Further Thoughts:
Since identifying some of the noise as PLT based further research revealed that the ignition type component of PLT is symptomatic of BT Vision television distribution. There is no such system in my QTH. I strongly suspect one of my neighbours has installed this. See
this document
for more information. It also suggests an explanation for the RFI noticed on MW broadcast bands at this location, which precipitated a move to DAB some years ago. I do not want to go door-to-door until the 'culprit' is identified. I doubt the innocent party would understand.