RADIO SHACK and ANTENNAS





click to enlarge



In the shack you will find a TS-990 with the Heil PR-781microphone.It's a real pleasure to use it thanks to KENWOOD.
A solid state amp follows the TS-990 it's the RF2K+ from RFkit in Germany. it's fully automatic with a built-in automatic tuner.
A LAN connection allows automatic fcy follow and a screen copy on my computer via VNC. it's rated at 2KW output .
At 1.5KW it shows a very low IMD figure : the best on the market for sure.
An automatic tuner from palstar wich can handle 1.5KW.It follows the TS-990 fcy by COM connexion.
I also use the RSP1A from sdrplay as a panadaptor wich also follows the fcy automaticaly.

All these are controlled by HamRadioDeluxe suite.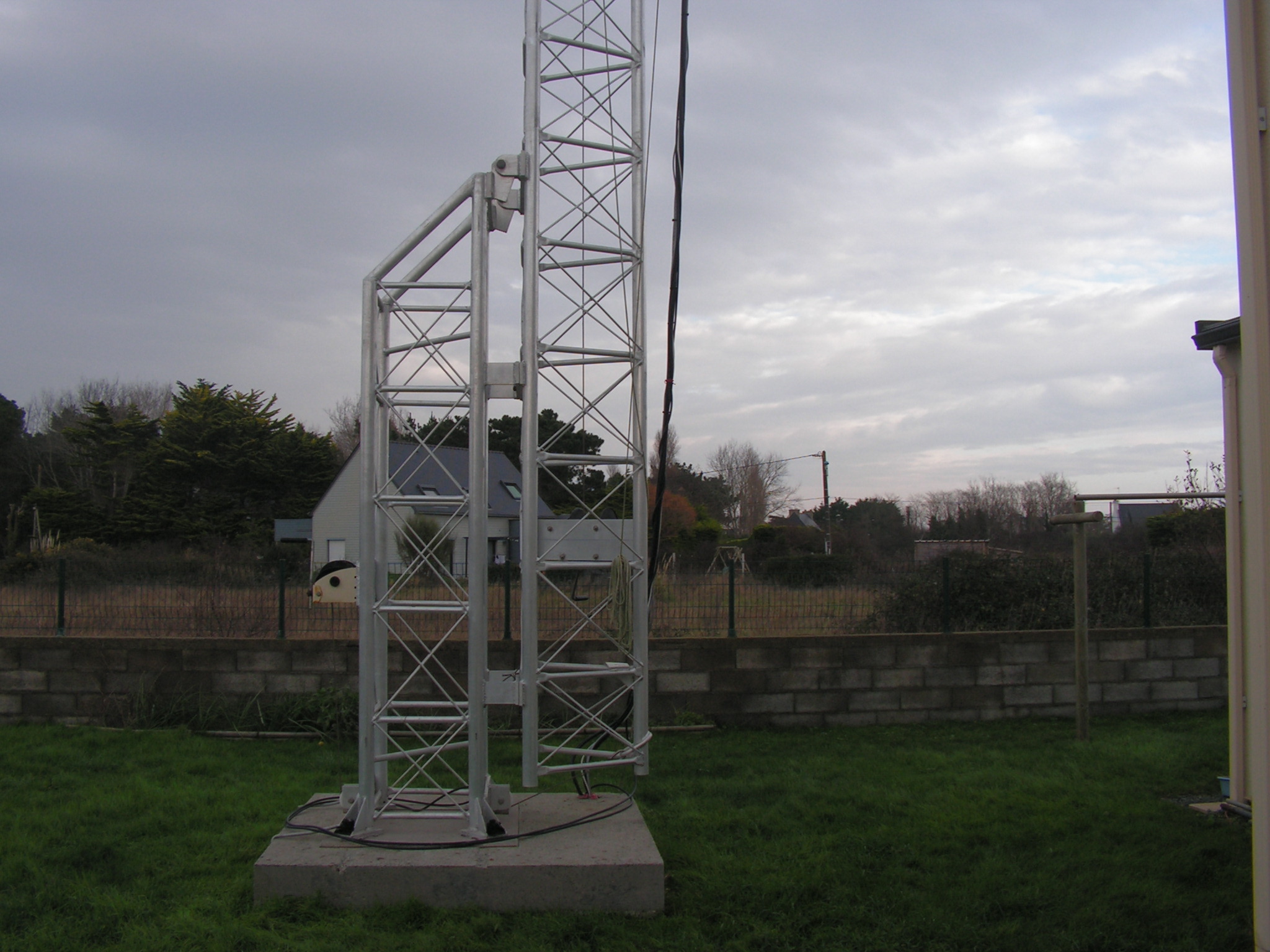 The Beam is a FB-DO 505 from fritzel. 3 elts on 20/15/10m and 2 elts on 17/12m switched by a coaxial relay (LPT driven)
The 6m beam is an home made 3 elts designed dy DK7ZB.
On the top a 2*9 elts crossed for vhf and a 2*19 elts crossed for uhf (circular polarisation) works for terrestrial and satellite.
Two motors (site and elevation) are driven by HRD rotor (HamRadioDeluxe) via ERC-M interface.
I like to receive NOAA sat pictures using WXTOIMG you will find the pictures HERE
The aluminium telescopic-tilt tower rises at 12m (hf beam) . We use to have high winds here so it's safer.

BACK