The Emporia Amateur Radio Society meets at 09.00 on the 3rd Saturday of each month at the Emporia State University's Science Hall, Room 156. Whether you're a prospective ham, a new ham, a seasoned ham, or just curious, you're welcome to stop in and check us out. We'll be pleased to see you.

Science Hall 156 is in the Biology end or North end of the building on the ESU campus. You can park in the parking lot that is along Merchant Street. The door on the north end of the building is the one closest to SH 156. This door is about halfway through the parking lot from the entrance at the south end of the parking lot. There is a ramp that comes up to that door and thus there are no stairs to navigate to get to the room. After entering, turn left at the first corridor. Room 156 is the second door on your left.

If you get lost, give us a call on the repeater: KØHAM Repeater 146.985 + 88.5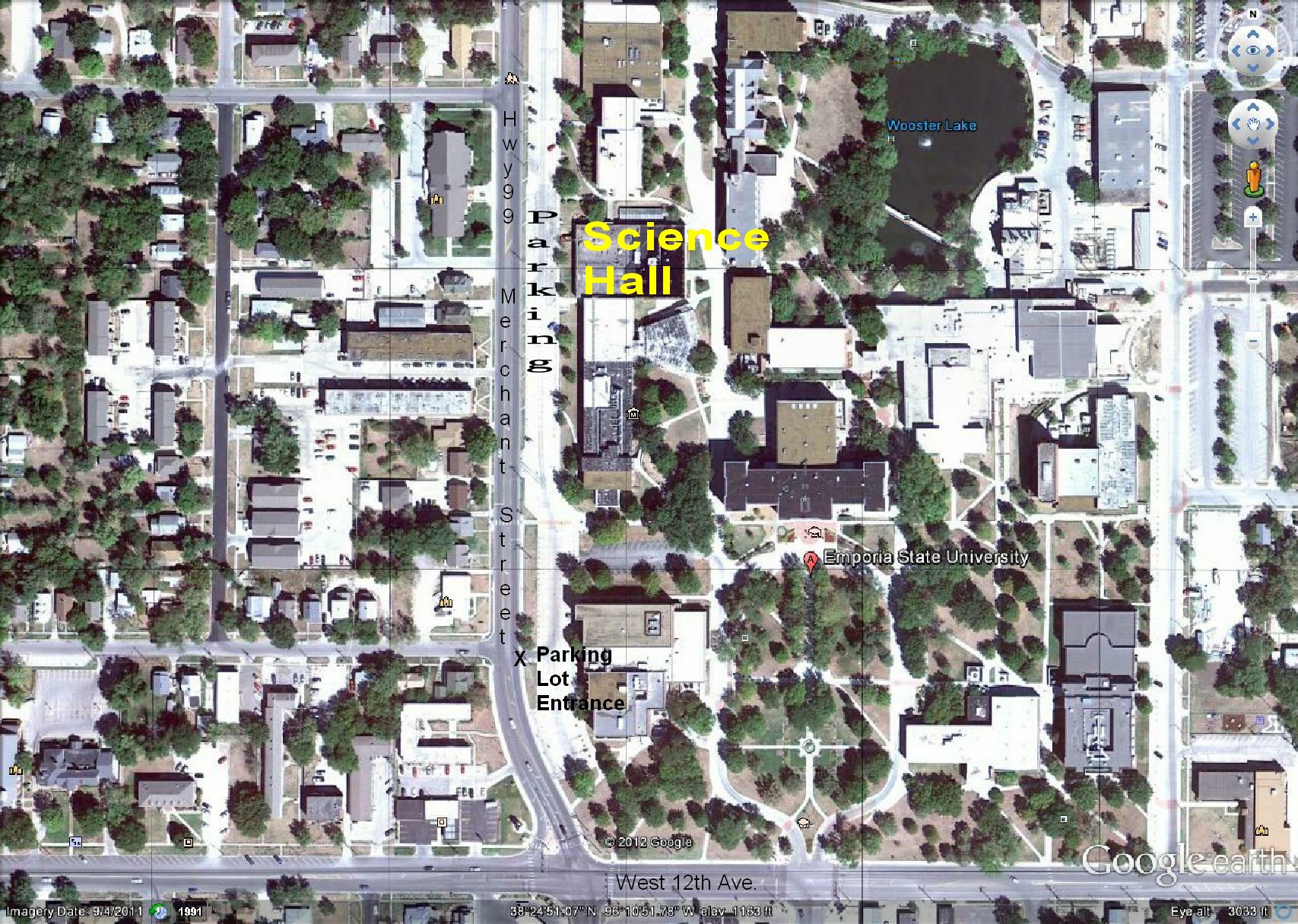 Be careful not to miss the Parking Lot Entrance.
View Larger Map