<![if !supportEmptyParas]> <![endif]>
DL9RCF
DL9RCF operated as:
HP1/DL9RCF - 3E1DX - KH6/DL9RCF - W4/DL9RCF - K8T - K8O - KH8/DL9RCF - GW/DL9RCF - GW8K - GB5FI - GB100LP - GB100FI – OK/DL9RCF (tnx OK1KT)
Member: German DX Foundation – ARRL – DARC – Hawaii DX Association – Barry Amateur Radio Society/Wales/UK – Hawaii QRP Club
<![if !vml]>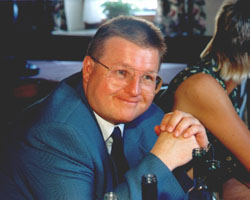 <![endif]> Name: Dr. Markus Dornach
born: September, 23rd, 1963
QTH: PASSAU
E-MAIL: [email protected]




AMATEUR RADIO OPERATIONS:
1995: IOTA operation from Flat Holm Island as

GB5FI

1997: IOTA special event operation as

GB100FI

and

GB100LP

1998: IOTA operation from Flat Holm Island as

GB5FI

1998: IOTA operation as

HP1/DL9RCF

from

Contadora Island, Panama

and participation in CQWW SSB 98 as

3E1DX

1999: IOTA operation from

Maui, Hawaii

as

KH6/DL9RCF

2002: IOTA DXpedition from

Tutuila, American Samoa,

and

Ofu Island, American Samoa

as

K8T

,

K8O

and

KH8/DL9RCF

2003: IOTA operation

from Flat Holm Island EU-124 as

GB5FI

and in the IOTA Contest as

GW8K
---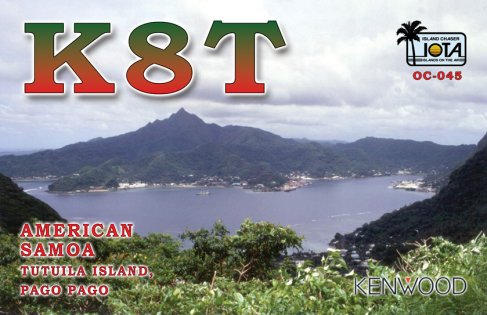 ---
DXCC HONOR ROLL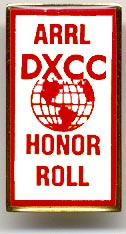 MIXED: 329 confirmed
SSB: 327 confirmed
CW: 317 confirmed
DXCC CHALLENGE 1.745 confirmed
20 m = 313 confirmed
17 m = 291 confirmed
15 m = 309 confirmed
12 m = 273 confirmed
10 m = 292 confirmed
IOTA 529 confirmed
IOTA OCEANIA
IOTA EUROPE
A part of my DX-hobby is publishing DX-related articles in German amateur radio magazines – following is a list of the publications:
Special thanks to
Mrs. Bharathi, VU2RBI, Mrs. Bev, AH6NF/KH5, Mrs. Nuria, EA3WL, and
Martti, OH2BH, Bob, K4UEE, Hrane, YT1AD, Glyn, GWØANA, Doug, GØWMW, Tom, N4XP, Phil, G3SWH, Roger, G3SXW, Nigel, G3TXF, Dr. Chuck, N4BQW, Guenter, HP1XVH, Kimo, KH7U, and his Honolulu DX Gang, Kelly, AH6NJ, Eddie, KH6/W7GMH, Harry, KH6FKG, Terry, KH6SQ, and Donna, Larry, AH8LG, and XYL Uti, Ron, PA3EWP, Dave, AH6HY, Josep, EA3BT, Bill, W9VA, Lali, VE3NE, Silvano, I2YSB, Andy, G3AB, Toni, EA5RM, Rusty, W6OAT, Mike, GM0HCQ, Vlad, UA4WHX, Ken, ZL4HU, Dany, F5CW, Hans-Peter, HB9BXE, Chris, DL5NAM, Steve, G4JVG, Rich, M5RIC, Henry, LU4DXU, Ram Mohan, VU2MYH, James, 9V1YC, Karl, N1DL,
and my friends Franz, DJ9ZB, and Roger, DL5RBW.
Published articles:
Flat Holm Island Dxpedition 1997 – QRV from historic IOTA "No. 1" (FUNKAMATEUR 09/1997)
CQ Contest de 3E1DX – WW DX Phone 1998 from Contadora Island (FUNKAMATEUR 04/1999)
Bouvet - the mysterious island (FUNKAMATEUR 03/2001)
Aloha from Hawaii – visiting Hawaii's Top Dxers (FUNKAMATEUR 03/2000)
ZK1AXU July 2000 (author: Gerard Dijkers, PA3AXU, in GDXF Journal No. 8, June 2001)
Some thoughts about proper operating (GDXF Journal No. 8, June 2001)
QRZ EU de DJ6SI and Co. – Top-DXpeditioners from Germany (FUNKAMATEUR 11/2001)
CQ DX from South Georgia, South Orkney and South Sandwich (co-author: Mike Gloistein, GMØHCQ, in FUNKAMATEUR 02/2002)
Double Expedition : Ascension & St. Helena (author : Glyn Jones, GWØANA) - part 1 in FUNK 05/2002, part 2 in FUNK 06/2002 and part 3 in FUNK 06/2002
Niger 2002 (author: Paolo Cortese, I2UIY/NH7DX in GDXF Journal No. 10, 2002)
K1B: Baker Island DXpedition 2002 (author: Dr. Hrane Milosevic, YT1AD, in FUNK 09/2002)
TI9M: 80.000 QSOs from Treasure Island (author: Ronald Stuy, PA3EWP) - part 1 in FUNK 10/2002 and part 2 in FUNK 11/2002
The mysterious double murder on Palmyra (author: Rusty Epps, W6OAT, in FUNKAMATEUR 10/2002)
Go on your own DXpedition! (author: Phil Whitchurch, G3SWH, in FUNK 12/2002)
DXCC MOST WANTED: BS7 – Scarborough Reef (FUNK 01/2003)
DX Adventure in Congo (author: Nuria Font Soler, EA3WL, & Josep Del Pino, EA3BT, in FUNK 02/2003)
DXCC MOST WANTED: 3Y – Peter I Island (FUNK 02/2003)
K8O & K8T from American Samoa (part 1 in FUNK 03/2003 and part 2 in FUNK 04/2003)
DXCC MOST WANTED: VP6 – Ducie (FUNK 03/2003)
DXCC MOST WANTED: KH7K – Kure (FUNK 04/2003)
PWØT 2002 – Trindade Island (author: Bill Smith, W9VA, in FUNK 05/2003)
CYØMM – Sable Island DXpedition (author: Lajos Laki, VE3NE, in FUNK 06/2003)
DXCC MOST WANTED: FO/M – Marquesas (FUNK 06/2003)
K1B – Baker Island DXpedition 2002 (author: Dr. Hrane Milosevic, YT1AD, in GDXF Journal No. 12, June 2003)
American Samoa 2002 (GDXF Journal No. 12, June 2003)
9L1AB - 40.000 QSOs from Sierra Leone (author: Andy Chadwick, G3AB, in FUNK 07/2003)
DXCC MOST WANTED: KH5K – Kingman Reef (FUNK 07/2003)
Chatham Islands – the story of ZL7C (author: Ken Holdom, ZL4HU) - part 1 in FUNK 08/2003 and part 2 in FUNK 09/2003
AH3D 2003: US Johnston Atoll (author: Martti Laine, OH2BH, Pertti Simovaara, OH2PM, in FUNK 09/2003)
ZS1RBN – Robben Island DXpedition (author: Phil Whitchurch, G3SWH, in FUNK 10/2003)
DXCC MOST WANTED: 3CØ – Annobon (FUNK 10/2003)
TX4PG: DXpedition to the Marquesas (author: Silvano Borsa, I2YSB) - part 1 in FUNK 11/2003 and part 2 in FUNK 11/2003
DXCC MOST WANTED: PYØS – St. Peter & Paul Rocks (FUNK 11/2003)
SØ5X – radio adventure in Western Sahara (author: Toni Gonzalez, EA5RM, in FUNK 01/2004)
As FO/G35WH QRV from the South Pacific (author: Phil Whitchurch, G3SWH, in FUNK 02/2004)
New DX books: Up 2 or how to become a perfect DXer (Funk 02/2004)
DXCC MOST WANTED: 7O – Yemen (FUNK 02/2004)
Madagascar: 5R8 - QRV out of the rain forest (author: Phil Whitchurch, G3SWH) FUNK 03/2004
QRV from Antarctica (author: Mike Gloistein, GM0HCQ) FUNK 03/2004
Europe's 100 MOST WANTED DXCC (in cooperation with DX Magazine in FUNK 04/2004)
TO4E & TO4WW: Europa Island (author: Clipperton DX Club) - part 1 in FUNK 04/2004 and part 2 in FUNK 05/2004
KH2 & V63: Guam & Micronesia part 1 (author: Roger Western, G3SXW) in FUNK 06/2004 and part 2 (author: Nigel Cawthorne, G3TXF) in FUNK 07/2004
8 months QRV from the Pacific (author: Vlad Bykov, UA4WHX in FUNK 07/2004)
DXCC MOST WANTED: YVØ – Aves Island (FUNK 08/2004)
DXCC MOST WANTED: KP1 – Navassa Island (FUNK 09/2004)
5H1BP from the summit of the Kilimanjaro (author: Hans-Peter Blaettler, HB9BXE in FUNK 10/2004)
DXCC MOST WANTED: KP5 – Desecheo (FUNK 10/2004)
DXpedition to Brunei – CQ DX de V8JIM (author: Phil Whitchurch, G3SWH in FUNK 11/2004)
ZK3SB & 5W0SB – Tokelau & West-Samoa - part 1 and part 2 (author: Silvano Borsa, I2YSB, in FUNK 12/2004 and 01/2005)
YVØD Aves Island – 13 days with the Armada of Venezuela (author: Martti Laine, OH2BH, in FUNK 02/2005)
3YØX DXpedition to Peter I – the big challenge – a preview (author: Bob Allphin, K4UEE, in FUNK 02/2005)
Europe's 100 Most Wanted DXCC 2004 (Funk 03/2005)
CQ Europe de TX9 – DXpedition to Chesterfield (author: Chris Sauvageot, DL5NAM, in Funk 03/2005)
TJ3G – 25.000 QSOs from West Africa (author: Nigel Cawthorne, G3TXF, in Funk 03/2005)
Africa 2004 – 7Q7MM QRV from the Red Zebra Lodge in Malawi (author: Steve Telenius-Lowe, G4JVG, and Rich Brokenshaw, M5RIC, in FUNK 04/2005)
DXpedition to the Andamanes: VU4RBI & VU4NRO – part 1 (author: Mrs. Bharathi Prasad, VU2RBI, in FUNK 04/2005)
AY1ZA: QRV from Laurie Island, South Orkney Islands (author: Horacio "Henry" Ledo, LU4DXU, in FUNK 05/2005)
DXpedition to the Andamanes: VU4RBI & VU2NRO – part 2 (author: Ram Mohan, VU2MYH, in FUNK 05/2005)
Pacific 2005: QRV as YL solo op from Palmyra, KH5 (author: Mrs. Bev Yuen, AH6NF, in FUNK 06/2005)
FT5XO: 68.000 QSOs from Kerguelen (author: James Brooks, 9V1YC, in FUNK 07/2005)
From Rio de Janeiro to Usuhaia – part 1 (author: Karl Geng, N1DL, in FUNK 07/2005)
---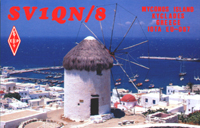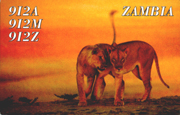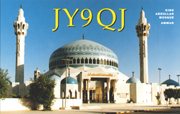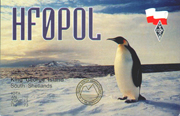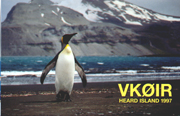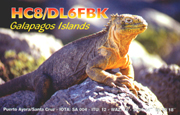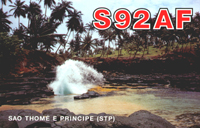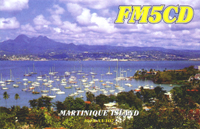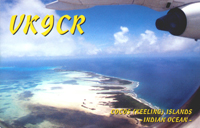 ---