last update: 16.04.10
Solomon and Temotu
Tour 2002
---
H44LB and H44ZG (Solomon)

H40T (Temuto)
The QSL-card

This is the QSL-card of our

H40 - DX-pedition!

The QSL-Info

QSL via the German QSL-bureau DARC to DL7AFS

or direct to:

Baerbel Linge, DL7AFS
Eichwaldstr. 86
D-34123 Kassel
Germany

Please remember if you will send several QSLs in one envelope, to include enough postage....

Page-History
---
Read the H40T-diary (klick here)
---
Babs in high activity during the dx-pedition: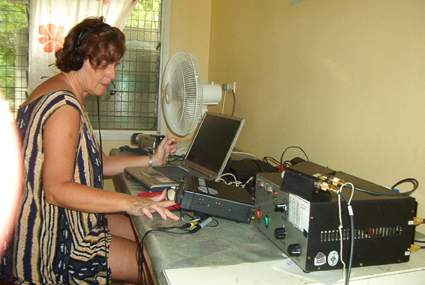 and Babs waiting for her "after-DX-pedition-job"
After our return we are in preparation to send out all the QSL-request . Since today we received more than 7000 letters.

The printing of the QSL-cards are already ordered. So please be patient at the moment. Please no E-mail-questions yet.

When the cards are arriving we will send out around 300 QSL per day!
[13.Feb.02] : H44LB and H44ZG are QRV from Honiara between 2nd and 10th of February.
No logs arrived yet...waiting for them...after reception will them publish immediately [DL2FAG] ).
Talked to Lot, seems the first log-transfer failed!!!!
Between 11th of February and 2nd March Babs, DL7AFS, Lot, DJ7ZG und Stefan ,DL2GAC (who join the group) will be active from Temotu as H40T . Activities depends hardly on the availability of power; otherwise they working with batteries!

[25.Feb.02] H40T will be in this week around 7:30z on 40 mtr for USA (TX 7090 +- QRM RX 7152 - around 18:30z he will be on 80 mtr for EU (TX: 3802/RX 3795) - Stefan, DL2GAC left Temotu and will be activ again from H44.

[04.March.02] The final logs for H40T, H44LB and H44ZG are available....see our Log-page. According Lot�s info; smaller part of the Digital-mode-log of H44ZG and H40T are mixed up during packing for the transfer. This will be cleared after their return to DL. [DL2FAG]

[05.March.02] Corrected the calls....mixed up with Bab's different Calls.....(DL2FAG)

Look for them on the usual DX-frequencies
Our next target will be the Solomon Islands.

Depending on the local circumstances (unreliable transport arrangements, civill unrests, necessities of power, tropic malaria etc) we will try to be qrv as usually in SSB, RTTY and PSK on all bands from 80mtr to 6 mtr

Honiara (H44)

and

Temotu (H40)

See you on bands!
How will be our wx-condx?
Another important activity during our tours are the contacts to the residents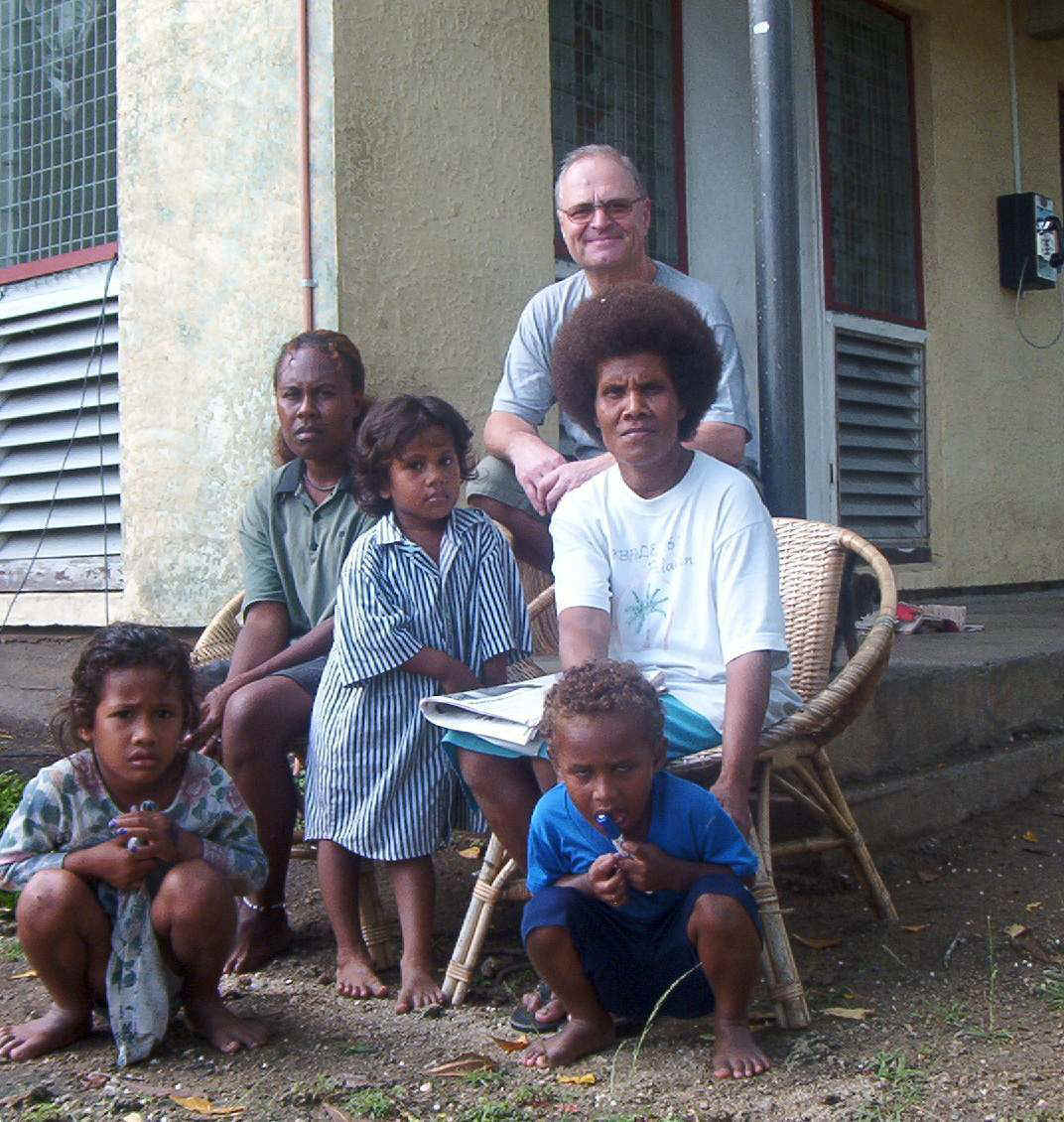 All QSL's will be manage as usual by Babs, DL7AFS
Baerbel Linge, DL7AFS
Eichwaldstr. 86
D-34123 Kassel
Germany
---
More infos will be publish step by step on this page.
---
Webdesign by DL2FAG