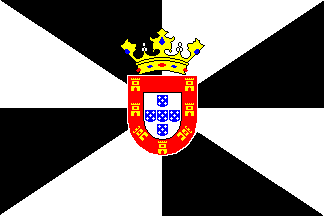 Ceuta - North Africa 2001
---
EA9/DL7AFS (Babs) EA9/DJ7ZG (Lot)
The QSL-card

This is the QSL-card of our

EA9 - DX-pedition!

The QSL-Info

QSL via the German QSL-bureau DARC to DL7AFS

or direct to:

Baerbel Linge, DL7AFS
Eichwaldstr. 86
D-34123 Kassel
Germany

Please remember if you will send several QSLs in one envelope, to include enough postage....

Page-History
DL7AFS, Babs and DJ7ZG, Lot will continue to be active on their tour.
RTTY, PSK and SSB on 10m to 80m starting on 30-April-2001 until 7-May-2001.
Views of Ceuta
Ceuta, military post, and free port on the coast of Morocco, at the Mediterranean entrance to the Strait of Gibraltar. Though physically contiguous with Morocco, Ceuta is administered by Spain. It is one of the five plazas constituting Spanish North Africa (along with Melilla and three smaller areas). The city is on a narrow isthmus that connects Mount Hacho (one of the Pillars of Hercules) to the mainland.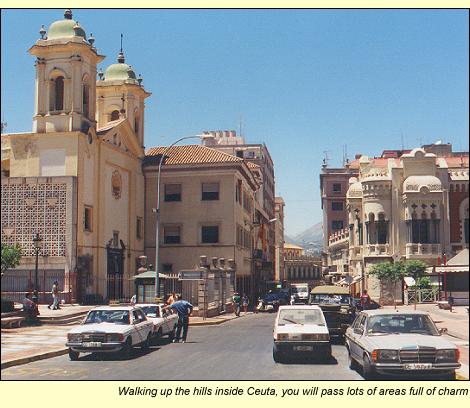 Ceuta- however small it is- is divided into two zones sliding into one another. To the east, around and near the real peninsula, practically all inhabitants are Spanish, and the feel to everything around you is all Spanish. But as soon as you head west, coming closer to the border area, you spot the first mosques, the women you see more often wear traditional conservative Moroccan clothes. At the very border- even on the Spanish side of it- you have already reached Morocco. Large groups of day workers and wholesellers (married middel-aged women represent a large part of this group) have put up markets where cheap contrabande is being sold, whereafter it is imported to Morocco through the magic of bribing the totally corrupt border police.
But is Ceuta worth the visit? It is true that architecture is little new from what mainland Spain can offer- and there are few landmarks. But is absolutely a friendly place, and if you take the time to walk around places like Monte Hacho, there will be a good number places to check out. The biggest problem with Ceuta is that there is only 20 metres of beach (stone beach).
---
Our "Shack" in Ceuta
Babs, EA9/DL7AFS during her PSK31-activity
Our visit in the URCE-Headquarter

EA9PY-Jose; EA9CD-Jose; EA9BW-Manolo; EA9/DJ7ZG-Lot; EA9/DL7AFS-Babs; EA9PB-Frank; EA9IL-Emilio; EA9AZ-Pablo; EA9FY-Joaquin; EA9BN-Manolo

Photo by EA9GW-Enrique

Visit in Ceuta

EA9GW EA9PB DL7AFS DJ7ZG EA9AO EA9PY

Enrique Francisco Babs Lot Salvadore Jos�

Presidente de URCE