Mocambique 2001
Last update: 17.04.10
---
C98DC
The QSL-card

This is the QSL-card of our

C9 - DX-pedition!

The QSL-Info

QSL via the German QSL-bureau DARC to DL7AFS

or direct to:

Baerbel Linge, DL7AFS
Eichwaldstr. 86
D-34123 Kassel
Germany

Please remember if you will send several QSLs in one envelope, to include enough postage ...

PageHistory
---
This page will inform you about the status of our next dxpedition. We will publish after the tour our logs for your convenience.

The team members will be Lot/DJ7ZG Babs/DL7AFS, Simone/DL8GCS-IV3NVN and Karl/DL2FAG.

Between 28th September and 13th of October we will be active from Inhaca Island (IOTA AF-066) near Maputo in Mocambique. Inhaca is situated 26km east of Maputo in the warm Mozambique current. Its beautiful white beaches are fringed with coconut palms and the crystal clear waters is dotted with coral gardens.

We will use two radios and will be active around the clock on 160-10 meters on the modes CW, SSB, RTTY and PSK31.

An Online-LOGSEARCH will be available after the return from our tour.

---

Local weather: IOTA-Info:
---
Propagation-Predictions (Oct. 2001)
---
All QSL's will be manage as usual by Babs, DL7AFS
Baerbel Linge, DL7AFS
Eichwaldstr. 86
D-34123 Kassel
Germany
---
Pictures
We would like to share some pictures of our DXpedition with you and publish them on this page. More to follow soon!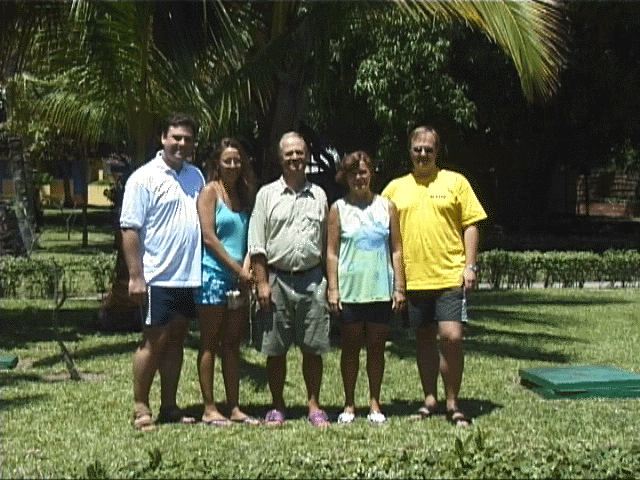 The C98DC-Crew
(left to right) IV3NVN, PP5TO, DJ7ZG, DL7AFS, DL2FAG:
| | |
| --- | --- |
| Babs, DL7AFS | Lot, DJ7ZG |
| Karl, DL2FAG | Simone, IV3NVN |
| Antenna-preparations | Palmtree-Antenna-Installation (PAI) |
| --- | --- |
| First equipment-repairs!! | "Resttime" after the pile-ups |
End of the DX-pedition and start of the long trip back to Germany!!!!
More infos will be publish step by step on this page.
---
Webdesign by DL2FAG