---
Tuning Capacitor
We are going QRP with this aerial anyhow. I found this one in a old BC-RX (my favourite source for these things). It helps if the capacitor has two identical sections. Feeding just the stators will on one hand leave the rotator and therefor the chassis w/o RF on the other it double the voltage rating. The solder joints should be as solid as possible (remember the resistance story). I used a 80W iron to solder the loop wire directly to the stators.
---
Overall View
Showing pictures, it might be reasonable to show the whole thing. What I found helped, so there ist a shelf's backside steelcross used to give support for the bamboo rods. This will disappear soon... making place for some more cable ties. Please excuse the poor light quality on this one, was made on a business trip in the middle of the night.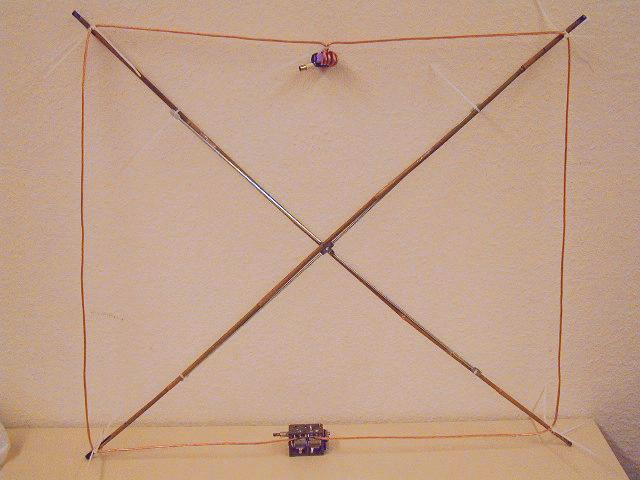 ---
Experience
The tuning range is huge. I observe resonance between
5
and
22
MHz. Even though it tunes on the 40m band, I believe transmitting there might not make that much sense - radiation efficiency would not be that great. I used the lower range to listen to broadcast.
First QSO on 20m during this business trip (Germany) resulted in a report of 579 from Hungary using 2W PSK31 (w/ FT817). At this time the antenna was hanging on a wardrobe (indoors, as you expect). The room was located at the ground floor of a steelwork office building.
---
Some news on my rockloop
I went out for some shopping, and that's the result (well, not the Al-boom on the floor):
These things can be turned into something useful for the rockloop. Up to now I had it hanging off stuff like curtain rails etc. This, however, is not a real solution, in particular since sometimes, it is really difficult to find a mounting point not too close to walls.
Thus, here's a very very cheap and easy solution. The sunshade stand cost me less than 4 Euros, the spider web broom was about 4 Euros.
Let's see what the mod is like. The broom itself can be easily separated from it's telescopic stick. Simply pull (carfully) on the steel bits. Twisting the stick slightely helps a lot. The result would be something like this: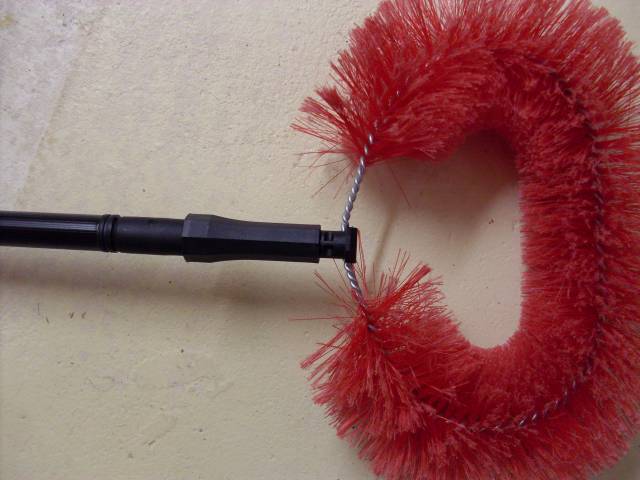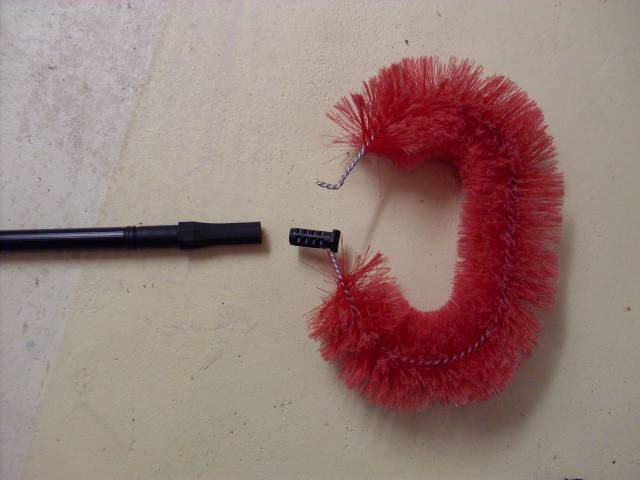 The top plastic bit actually does all the trick for us. However, there was some material connecting both legs on the inside part, that needs to be cut off. This modified bit perfectly fits my loop wire. Like this: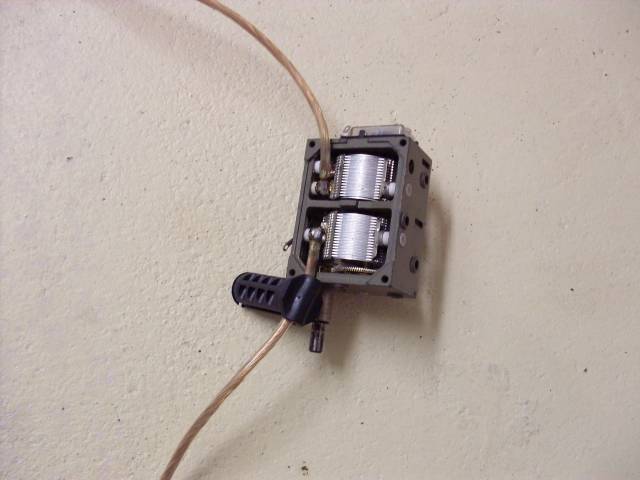 Next step, insert the broomstick into the sunshade stand. I skipped shooting a photograph of that respective step...
In the sequence of events, the plastic bit will mysteriously find it's way back home into the business end of the broomstick. As such:
And the final result, as set up in my garage:
---