Homepage of DJ2UB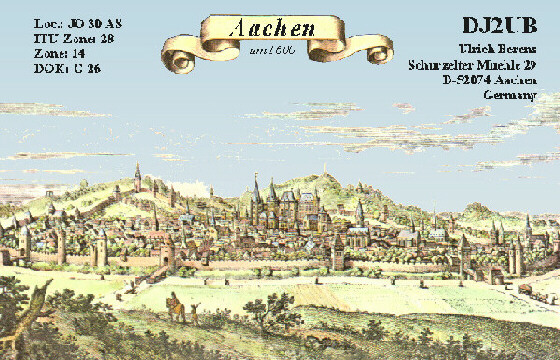 ---
Hello,
my name is Uli. I was born in 1966 and living in Aachen, (Locator JO30AS) near the netherland/belgium boarder, since my first day.........
Since 1983 I am interested in shortwave listening. I´m a member of the Kurzwellenclub Schwalmtal e.V. and the adxb-DL e.V.
I´m also a member of the DARCchapter Nordeifel, G26. The chapter head is Joe, DF2WF, who is 1st operator of DA0KA and
DF0KA, the clubstations of the DARC District Koeln-Aachen.
I´m also member of the following clubs:
Diplom Sammlergruppe Waterkant #199MT
Computerclub an der RWTH Aachen e.V.
Japanese Amateurs in Germany #278
Diplom Interessen Group #4967
French DX Foundation #742
Pater Roberto Landell #3171
Fliegerfunkrunde #220
TEN-TEN#62252
AGCW-DL #2557
KWCS #126
---
In 1990 I made my first amateur radio licence. I got the callsign DG9KBU. In December 1996 I made a new licence with the call DH9BU. In May 1997 I got (I hope so) the last possible call sign DJ2UB from theRegTP. I also have a SWL-call DE0UBA.
---
I use the beautiful logging programm R25from the DARC Chapter Leichlingen. Thank you to my friends Karlfried, DL1EK and Peter, DH4JQ.
Please sign my guestbook.
Hereyou find the visitors of my guestbook.
I´m sysop of the RMNC packet radio digipeater DB0ACH with the BayCom mailbox.
---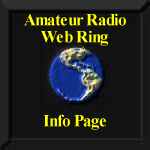 You are visitor number
<! begin amateur radio ring code>
<! end amateur radio code>