Delmarva Amateur Radio Club
---
Information about obtaining your amateur radio license.
Get Your License
---
A good place to start if you are thinking about getting an amateur radio license is the American Radio Relay League's "getting licensed" page.
You can take practice exams through the ARRL for free and you do not have to be an ARRL member.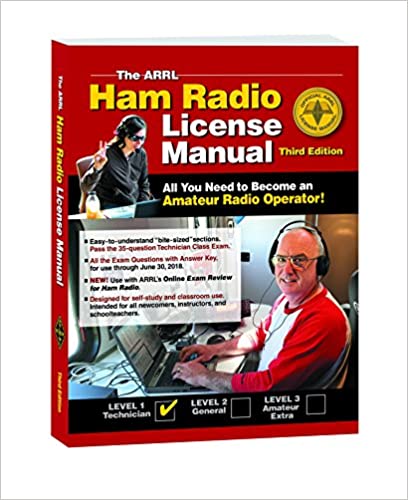 Get the ARRL Tech manual here.
If you have an iPhone, you can find the excellent Ham Test Prep app ($4.99).
Simillar apps are available for Android phones as well.
There are plenty of videos on youTube!
Dave Casler's series is a very good place to start.
NOTE: The Worcester Radio Group, located in Belin, MD in Berlin, MD, hold testing sessions at 6PM on the 1st Wednesday of every month. Please visit and click the "Book an EXAM" link.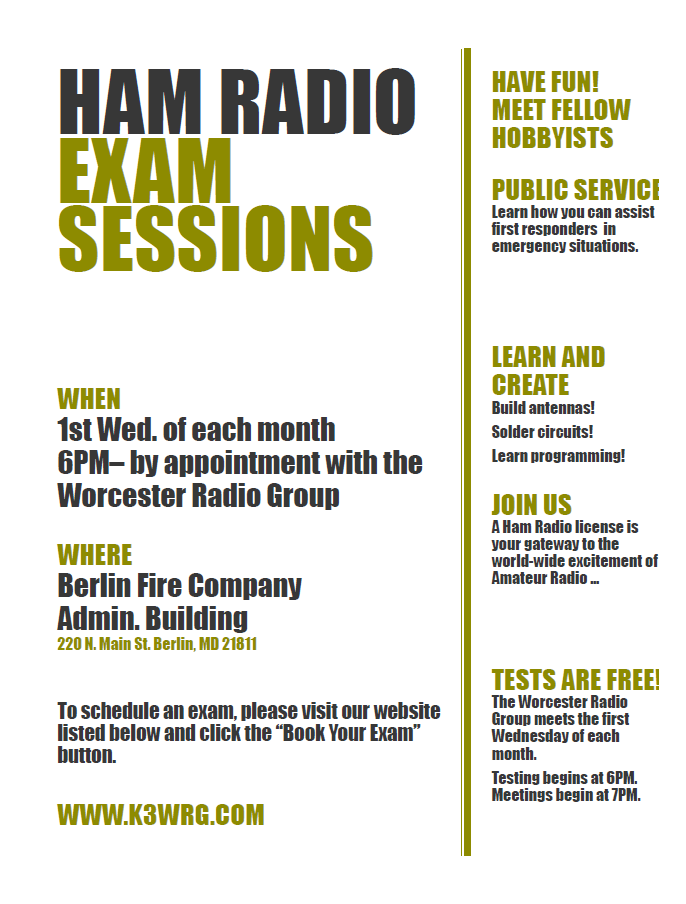 Learn Morse Code
---
Morse Code (or "CW") is no longer a requirement to get an Amateur Radio License. However, it is fun to learn and having something of a renaissance lately.
Morse Machine for the iPhone or Android
is a really great way to lean CW. You'll pick it up in no time!
This series from the Ham Whisperer is also quite good.
The Ham Whisperer's Morse Code Page
Fun things you can do without a license.
---
You can play with a SDR (software defined radio) dongle.
SDR dongles run $20-50, are recieve only, but an exciting way to survey your local RF (radio Frequencies).
You can also buy radios that work on the Family Radio Service (FRS) and Multi Use Radio Service (MURS) bands.
MURS and FRS radios require no license, but have very limited range. They are good for large areas (farms, parks, etc.) where you simply want to communicate with one other person.
You can always listen in on the shortwave bands. The best website for information is SWLing.com