CMARC 2022 HAMFEST
***** 32nd ANNUAL *****

BLOOMSBURG HAMFEST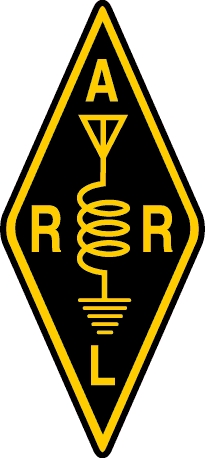 SATURDAY - JUNE 11, 2022
7AM - 1PM
Lime Ridge Community Center
6405 4th Street (Old Berwick Road), Lime Ridge, PA
SPONSORED BY THE COLUMBIA - MONTOUR AMATEUR RADIO CLUB
SELLERS & BUYERS ADMISSION DONATION $5.00
SPOUSE & KIDS UNDER 12 FREE
$10.00 PER 8 FOOT TABLE SPACE - INCLUDES THE TABLE
ELECTRIC AVAILABLE ALONG WALLS - BRING YOUR OWN EXTENSION CORDS & POWER STRIPS
INDOOR SALES AREA OPENS TO THE PUBLIC SATURDAY AT 7 AM
Early set-up Friday June 10, 2022 – 7 PM to 8 PM
LOTS OF OUTDOOR TAILGATING SPACES
WITH SELLERS ADMISSION OF $5.00, YOU GET
ONE FREE TAILGATING SPOT
EXTRA SPOTS ARE ONLY $5.00 FOR A 10 x 10 FT. SPACE
BREAKFAST & LUNCH AVAILABLE - INDOOR REST-ROOMS
ARRL AMATEUR RADIO LICENSE TESTING – 9 AM
NO ADVANCED REGISTRATION FOR TESTING -- WALK-INS WELCOME
DIRECTIONS:
Eastbound on I-80, take Exit 241A. Westbound on I-80, take Exit 241.
From either exit, turn south on U.S. 11 (toward Lime Ridge or Bloomsburg). Go to the first traffic light.
Turn left onto Low Street and proceed to the Stop Sign. Turn left at the Stop Sign.
Lime Ridge Community Center is one block on the right.
GPS address is: 6405 4th St, Lime Ridge, PA 17815
Lat & Long = N41.013265 W76.203268
TALK-IN 147.225 (+600) PL 85.4
FOR INFORMATION CONTACT: Dave Schack, WC3A
VIA E-MAIL (preferred method) – [email protected]
OR VIA TELEPHONE: 570-951-9694
ANSWERING MACHINE IS ALWAYS ON AND ALL CALLS WILL BE RETURNED.