The 11th Contest Club Finland and OH DX Foundation
Contest & DX Meeting
20th to 22nd of January, 2006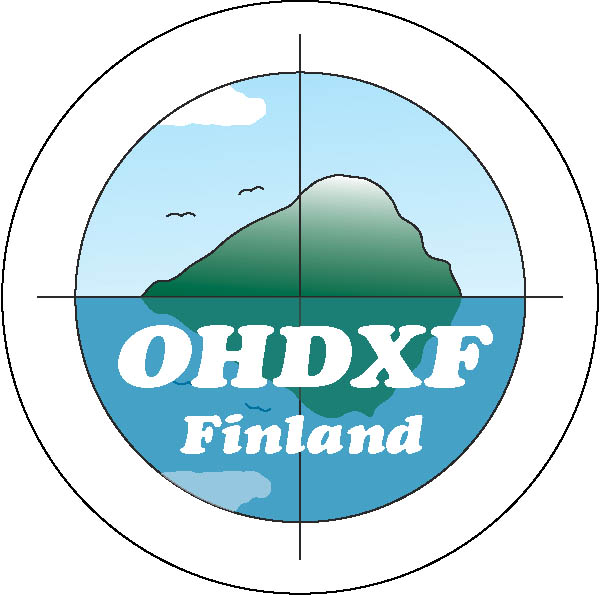 After the wonderful feedback from the previous meeting we have decided to arrange our 2006 Contest and DX meeting with the same formula, and go maritime mobile once again. A large group of contest and DX minded hams all around the world will again join the fun on board of Viking Line m/s Gabriella enroute OH-OH0-SM-OH0-OH.
http://www.qsl.net/ccf/feedback2005.htm
High quality presentations, great fun, contesters and DX'ers all around the world and unique atmosphere on icy Baltic Sea. That's CCF & OHDXF meeting 2006!
Agenda:

Fri 20-Jan-2006 
16:30 Check-in, tickets
17:30 Ferry leaves Helsinki (OH)
18:00 Get-together, Coffee & snack
18:30 Welcoming words by CCF & OHDXF
18:45 - 19:15 Advanced SO2R technology, by I4UFH
19:20 - 20:00 Future of Contesting and DX'ing. Next Generation, by WWYC
20:30 Buffet dinner
 
Sat 21-Jan-2006 
07:00 - 09:30 Sea breakfast
09:40 Arrival to Stockholm (SM)
11:30 - 12:15 What's Hot in DX and Contest today? What should we expect from year 2006?, by W3UR
12:20 - 12:30 Greetings from T30DX
12:40 - 13:30 Africa - a DXer's and Contester's Mecca?, by G3SXW
13:30 - 14:15 Coffee & snack 
14:15 - 15:00 Where is the best location of the world for winning CQWW - really?, by OH6BG
15:10 - 15:50 Antenna solutions for "the dreams come true QTH", by OH1JT
15:50- 16:00 WRTC 2006, what's going on?, by OH2BH
16:45 Ferry leaves Stockholm (SM)
17:00 Contest & DX Dinner, a'la carte

Sun 22-Jan-2006 
08:00 - 09:55 Sea breakfast
09:55 Arrival to Helsinki (OH)

Official booking for the cruise is finished. If you still want to join, please e-mail to nina.krauel [at] area.fi for the latest information.

Special cruise packages include:
Cruise and cabins
Maritime breakfast on both mornings
Coffee and snack during presentations on Friday and Saturday
Buffet dinner on Friday
A'la Carte dinner on Saturday
All the great presentations during the cruise
And what does this all cost:
Max 4 people (adults + children) in cabin. The cost depends on the amount of adults in cabin.

Cabins, A4, B4 and B4L
4 adults in cabin, 126 €/adult
3 adults in cabin, 145 €/adult
2 adults in cabin, 166 €/adult
1 adult in cabin, 246 €/adult
Lux cabins
2 adults in Lux cabin, 255 €/adult
1 adult in Lux cabin, 424 €/adult
Children 6-11 years, 35 €/child
Children 0-5 years, free

E.g. Cabin for 2 adults and 2 children (6-11 years) = 2 x 166 € + 2 x 35 € = 402 €

Please notice that we have cabins from A to B-class, all with the same price. People booking their cruise first will get the best cabins.
More information of cabins can be seen on internet: http://www.vikingline.fi/onboard/gabriella/

If you're interested in suite accommodation, please contact Nina Krauel at Area Travel Agency Ltd, nina.krauel [at] area.fi

It's also possible to join us only for a day visit in Stockholm. Price for day visitors is 20 EUR (inc. coffee & snack)
Day visitors should register also, registaration form for day visitors can be found on:
https://www.webropol.com/P.aspx?id=57803&cid=14910594

NOTE:
Finnish citizen: Matkatoimisto Area lähettää matkavarauksesta laskun, jossa eräpäivä 14 vrk netto. Arean palvelumaksu 10EUR/tilaus. Peruutuskulut: 30 - 15 vrk ennen lähtöä, kulut 50 % matkan hinnasta, 14 - 0 vrk ennen lähtöä, kulut 100 % matkan hinnasta
Foreign citizen: once you have booked your cruise, the cruise will be charged from your credit card. Travel Agency's service fee is 10EUR/reservation.

Changes in passenger names can be made without charge until 72 hours before the cruise start. Later changes are charged 17 €/change.

For YL's, XYL's and children it is possible to spend Saturday on Stockholm instead of presentations. Please inform on registration form, if transportation is needed and for how many persons.

It is also possible to join the cruise from Stockholm on Saturday (SM - OH0 - OH - OH0 - SM). Prices are the same. please inform us about it on the registration form, on other wishes.

P.S. Interested in hosting a Contest/DX/Club suite on board? Contact Toni, OH2UA or Pasi, OH2IW.

Don´t miss this gathering! Feel the DXcitement on icy Baltic Sea with CCF & OHDXF !

More information of the meeting on CCF homepage http://www.qsl.net/ccf or from
Toni, OH2UA, http://www.qrz.com/oh2ua
Pasi, OH2IW, http://www.qrz.com/oh2iw


If you have any questions about the cruise, please contact:
Nina Krauel
Area Travel Agency Ltd
phone. +358 (0) 10 818 9323
fax +358 (0) 10 818 9309
e-mail. nina.krauel [at] area.fi