Our Repeater
The BCRA currenty has 1 repeater system on air
located on Pleasant St. in the heart of Fall River, MA.

WA1DGW
Trustee: KA1LH
Our VHF machine is 145.150 MHz
-offset and a PL of 123.0 Hz.
Echolink Node # 668385
This repeater is a Kendecom repeater, Vocom power amplifier,
Wacom duplexer, 7/8" Heliax, and a Sinclair low PIM antenna.
In November 2012 we added in Echolink with a dedicate
WiFi link to the repeater site connecting a rack mounted
Dell Poweredge 850 server for the Echolink.
The repeater is on UPS and generator backup power, and
the Internet microwave link is UPS & generator hardened
all the way until it hits a Tier 1 fiber connection at a local
data center.

W1ACT
Trustee: N1JOY
New repeater TBD
The VHF repeater currently offers excellent coverage
of the Fall River area, and beyond. It is available for public safety
communications when requested by our local
Emergency Management office, and has been used
for many different nets over the years.

N1JOY installing the WiFi mesh dish antenna just below the 2 Meter Repeater antenna.
The dish was aimed to N1YOY's QTH 3 miles away to provide the Internet link. We now have
broadband Internet to the repeater site. N1JOY's QTH is fed with a business class microwave connection,
is UPS and generator backed up, then feeds back to a Tier 1 hardened fiber connection. This is
definitely built to survive a disaster.


KB1UZE is giving his best pose hoping for a QST cover photo.



N1RHS was our helper to get things to the upper rooftop.




The Sinclair 2M Vertical and 2.4 GHz WiFi link antenna. A Ubiquity Bullet
WiFi radio is installed at the rear of the dish and fed with POE
(Power Over Ethernet) from inside.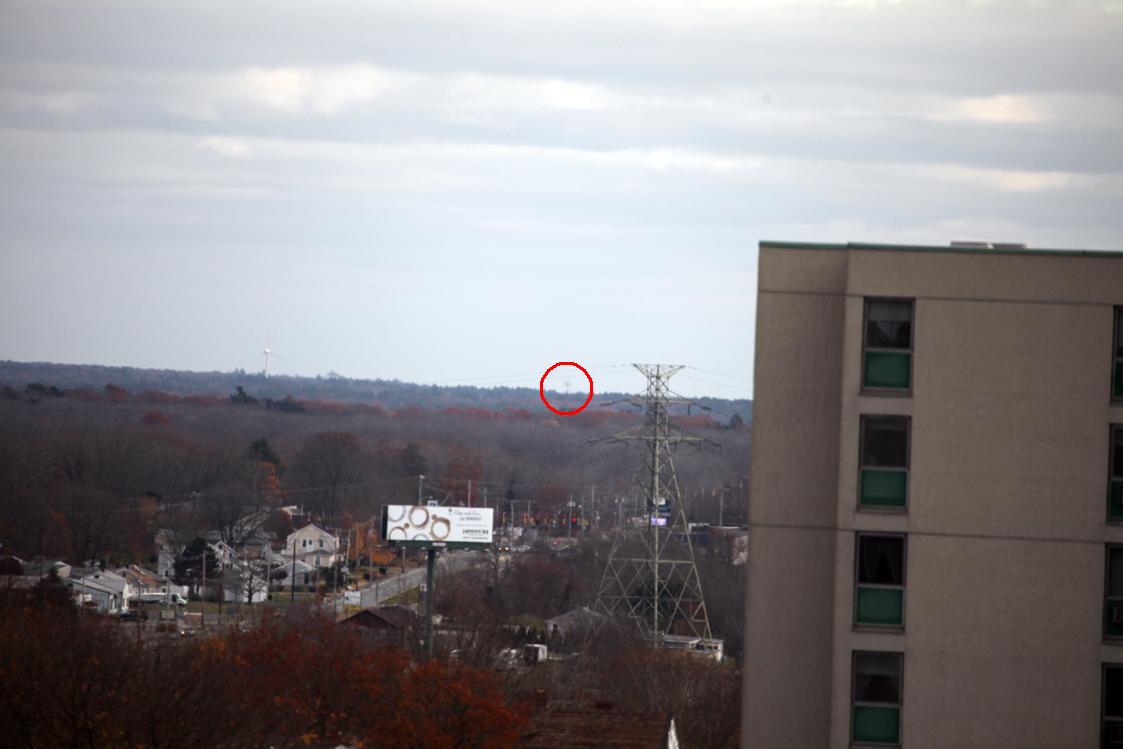 This is the Line Of Sight back to N1JOY's for the point-to-point WiFi link for the Echolink system.