Kuss Middle School ISS Contact
September 16, 2005

Shantea Martins, KB1LKW, receives a certificate on behalf of the
Kuss Amateur Radio Club from State Senator Joan Menard & Mayor Ed Lambert

Jennifer DeLeon, KB1MNK, asks astronaut John Phillips
one of her questions.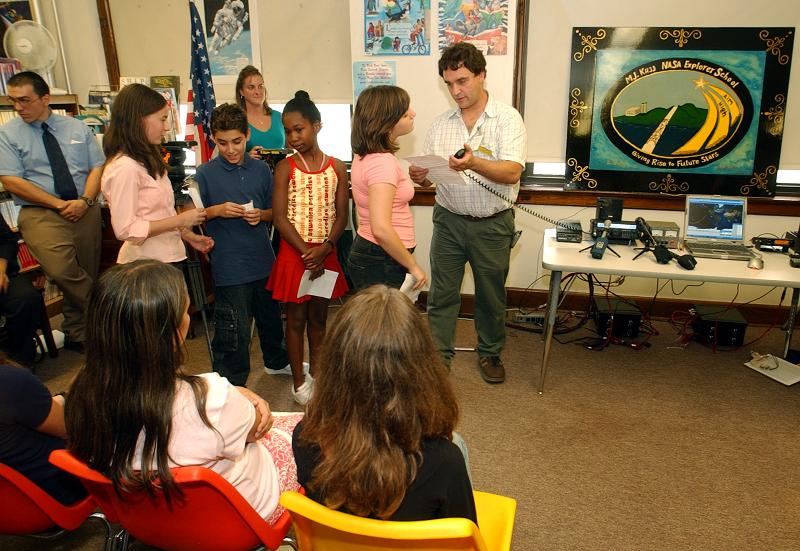 Each student took a turn at the microphone
at least once, and most were able to ask 2 questions
before the ISS passed out of sight.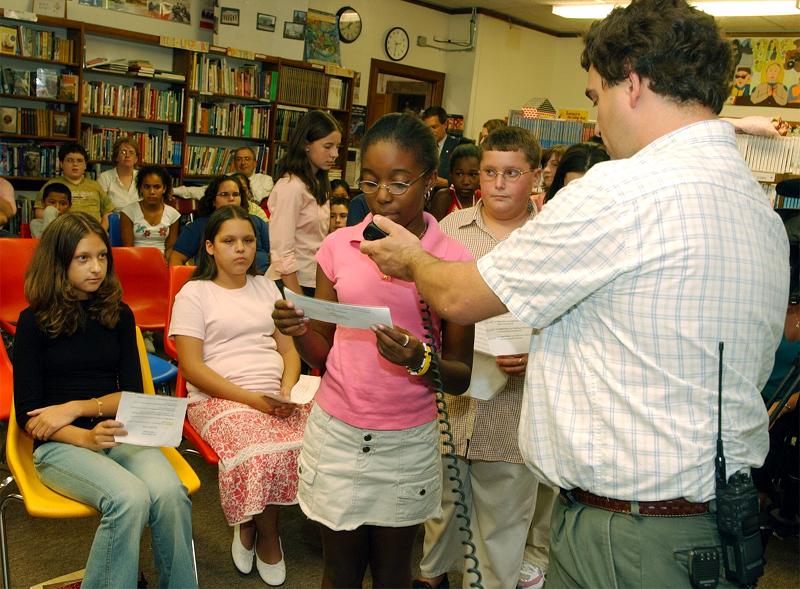 We even had 2 guest students from Central Park Middle School
in Schenectady, NY. Kathryn Cooper gets her turn
at the microphone.