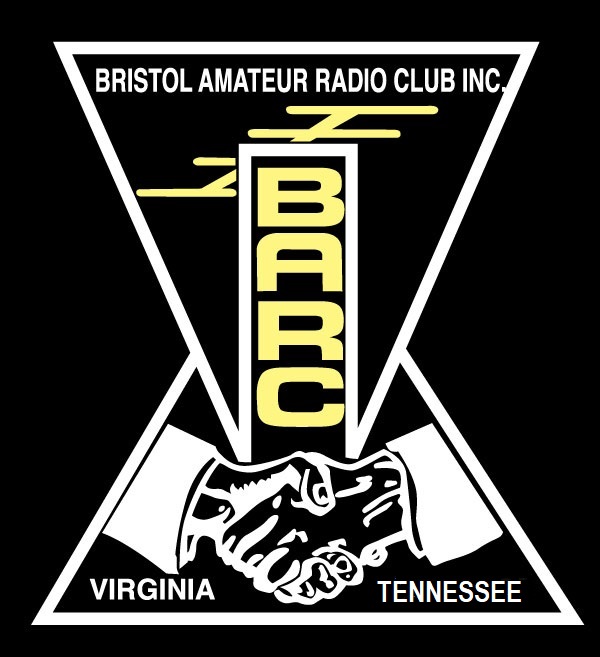 WELCOME TO THE BRISTOL, TN/VA AMATEUR RADIO CLUB
HOME SITE
The club operates a local repeater on 146.06/67. This repeater operates in F.M.mode. The club operates a full time C4FM repeater 147.000/600. Both repeaters are located on the same tower in the West end of Bristol, TN You are invited to share this resource any time you are in the area.

Regular club meetings are held on the first Thursday of each month, at Bristol Regional Medical Center, Confrence Centers Magnolia Room. (exit 74 on I-81, TN)

You are welcomed to attend the club's meetings; they start promptly at 07:00 PM, local time.

Feel free to join our Facebook group page for the best interactive club experience.

For club and general ham activity as well as educational videos about ham radio check out our YouTube channel.

Click here to suscribe to our newsletters and emails. You can also view past editions.
---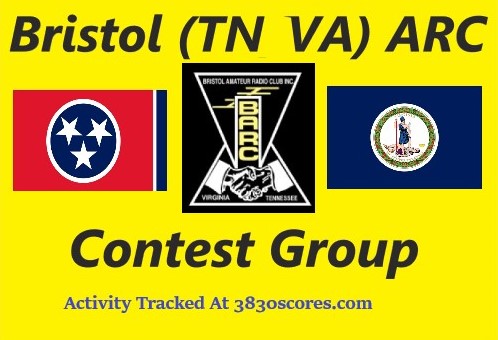 Click here to join the contest email group:
https://groups.google.com/g/bristol-arc-contesting
---
The Bristol Amateur Radio Club's purpose is to: Facilitate the exchange of information and general cooperation between members to promote amateur radio knowledge, fraternalism and individual operating efficiency, and to conduct club programs and activities as to advance the general interest and welfare of amateur radio in the generalcommunity.
Specific questions or information may be directed by e-mail. mailto:[email protected]
---
Links: (check out the "QRM NewsLetter" link)
Check us out on social media.



You are visitor number since 11/01/97

Updated: Jan 11, 2023
---
Original design by Genesis Enterprises
Blountville, TN
We welcome your e-mail comments.