2007年2月9日

2007黄岩岛(Scarborough Reef )DX远征公告(N4XP发布 BG4CZX译)

为了得到在这个全球需求度最高的DXCC上岛操作的许可,经过三年的努力,我们终于收到了那份期盼已久的官方批复文件。一支由W6RGG带领的多国DX远征队将于2007年4月下旬在黄岩岛On Air,操作时间预计持续10天。陈平(BA1HAM)先生和白健诚(BV4FH)先生对此次远征的得以成行给予了大力帮助,另外还要感谢N4XP, N1DG, K5YY以及N6MZ提供的协助。

2007黄岩岛DX远征队正在组建之中,预计将会包括来自亚洲、欧洲和美国的远征队成员。

正如其他任何一次DX远征一样,对于此次黄岩岛DX远征来说,交通运输将是一笔非常昂贵的而且是最大的单笔开支。成功与否取决于各大DX组织对于此次远征的捐献。

此次2007黄岩岛DX远征的网站正在筹建之中,有关此次远征的更多信息将会陆续公开发表。
地理位置

北纬: 15° 07' 东经: 117° 45'

简介
ARLD063 DX 新闻 W1AW

ARRL会员服务委员会(MSC)收到了DX咨询委员会 (DXAC) 和奖状委员会递交的文件:以5:2投票通过把黄岩岛增加到ARRL DXCC 实体列表。

DXAC 和奖状委员会 and the Awards Committee had come to opposite conclusions regarding the eligibility of Scarborough Reef for separate DXCC status. Under new procedures adopted by the ARRL Board in July,1995, when these committees do not agree the question is referred to
the MSC for review and recommendation to the full Board.

The recommendation that Scarborough Reef be added to the DXCC Listwill be considered by the ARRL Board of Directors at its January meeting.

With this announcement and the January BOD approval, today's most challenging DX location was added to the DXCC list. Only 3 expeditions have taken place and many DXers crave only 1 counter to have worked them all. THIS IS THAT ENTITY.

Permission to go to Scarborough is required from the Chinese Ministry of Foreign Affairs which then passes the permission to the State Sports Federation/CSRA which assembles the team to travel to Scarborough Reef. Our team in 2007 will include 5 members of the CSRA led by Chen Peng a veteran of 2 past DXpeditions to BS7 and the Secretary General of the CSRA.

Below is a map of the Reef showing the rocks on the bottom that are suitable for radio operations.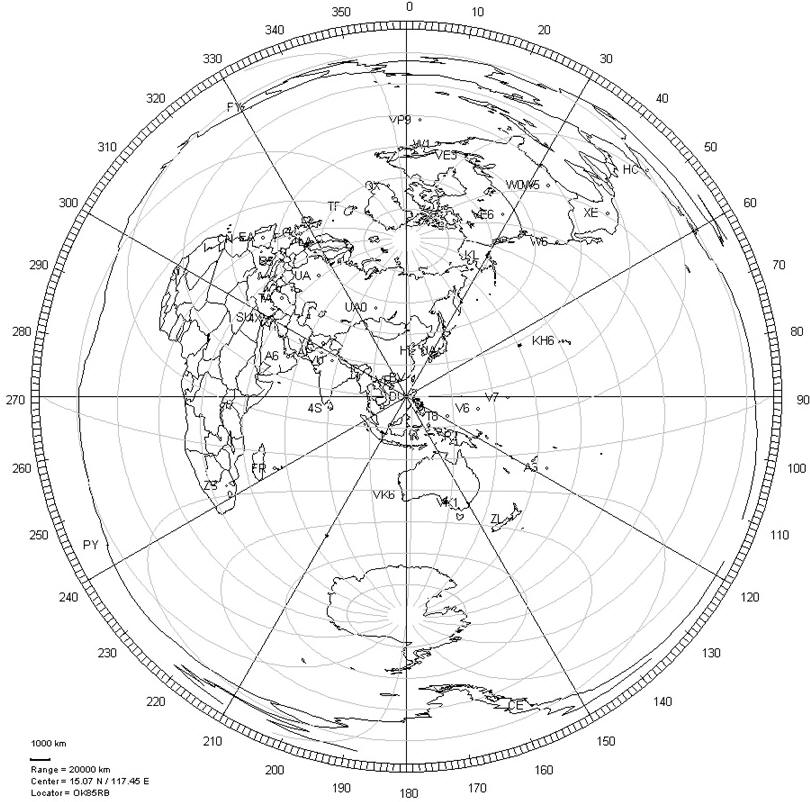 工作频率
 

| | | | |
| --- | --- | --- | --- |
| 波段 | SSB | CW | RTTY |
| 10 | 28475 | 28024 | 28080 |
| 12 | 24945 | 24894 | - |
| 15 | 21295 | 21024 | 21080 |
| 17 | 18145 | 18074 | - |
| 20 | 14185 | 14024 | 14080 |
| 30 | - | 10104 | - |
| 30 | - | 10124 | - |
| 40 | 7057 | 7004 | - |
| 80 | 3799 | 3504 | - |
| 160 | - | 1826.5 | - |

队员
中华人民共和国
代表CSRA:
BA1HAM, Chen Peng
BA1RB, Fan Bin
BA4RF, David Chen
BA1RC, Chen Fang
BA7NQ, Terry Liang
美国

W6RGG, Bob Vallio
ND2T,Tom Berson
AA4NN, Joe Blackwell
K4UJ,Paul Pescitelli
N5KO,Trey Garlough
K5YY,San Hutson
N6MZ,Mike Mraz
N7NG, Wayne Mills

新加坡
9V1YC, James Brooks

意大利

I8NHJ, Max Mucci


德国

DL3MBG, Christian Entsfellner



菲律宾

DU1EV, Eddie Valdez

岛外支持

BV4FH, Paul Pai
N4XP, ,Tom Harrell
N1DG,, Don Greenbaum
W6XA,, Paul Hansen
BV4DP, Johnson Wong.
BM4HSG, Christine Chiang (XYL of BV4FH )
 

赞助500美元以上,把俱乐部的徽标印在QSL卡上,250美元把俱乐部名称印在QSL卡上,个人赞助100美元以上,将呼号印在卡上。

BS7H 2007英文网址
BS7H 网页 1997
BS7H 1995 幻灯片