N0CXY
Lewis Orcutt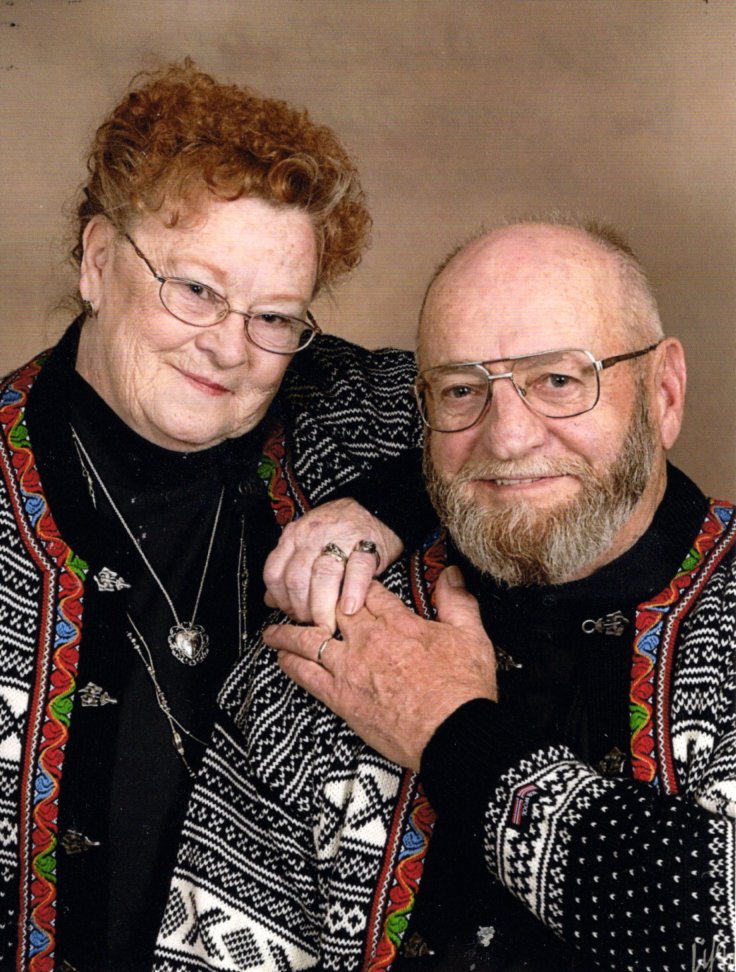 Hello, This is N0CXY from the Swan Pond here in western Iowa In America's Beautiful Heartland. Very early in Cub scouts my interest was sparked for radios with the building of a crystal radio for one of my badges. By the time I was 11 or 12 years old I was totally fascinated with electrical stuff and one day when I hauled some old junk to our garbage pit on the farm I found an old AM radio that was all broken and the power cord was gone. I took it home and removed all the broken cabinet as it was one of those plastic ones of those days. After some glue on a torn speaker, replacing a tube, cleaning all the junk and dirt out of it, and putting a power cord on it that I cut off and old lamp I plugged it in and it all lit up but got no stations. After some fiddling I discovered that a piece of cardboard with some wire wrapped on it was necessary to hear radio stations. Walla I discovered antenna's and there great importance to the operation of radios. WOW I used that radio for some years as I was so proud and the electronic career was born. The antenna I use while mobile is the Swantenna fully adjustable for all bands and it does a really nice job with my Swan 350D.
My Fixed Antennas are the Cushcraft R7 Vertical and the MA5B Cushcraft Beam. during childhood and school I worked on an old TV set from the neighbors, built a Heathkit transistor FM radio and various other stuff and after graduation from High school I decided to enlist in the Air Force in electronics Early Warning Radar to learn how it all worked. After the schooling and at my first assignment in 1963 I managed to pass the code and test for the ham ticket and received my first call WA0POG.
My license is a General class and I was never very good at Code and was to slow to get much out of it. Today I could not even do the code unless I practiced a long time. My first interest was HF and still is and for many years before I received my Ham ticket I was and avid SWL with and old wooden Philco radio, early 50's, I believe that was about 3 feet long 1 1/2 foot high and about that width. I fell asleep many nights with that running. The antenna was a wire stung from my window out to several trees and was probably about 60 feet long. With that was the ground rod outside the window about 6 feet long connected to the radio also. It worked real well and listened to stations from all over the world. My favorite band is 20 and that is about all I operate. I have been a Licensed operator since 1964 and have had calls, WA0POG my first, AK1KB my Alaska Mars, WB7NKV from Washington and finally N0CXY the call I got after retiring from the Air Force in 1981. I still have the first commercial radio I purchased from WRL in 1964, a Swan 240, along with many other Swans purchased later on. I love the glow in the dark radios and if the glow is there I am on the air. I also have a Swan 350, 350D, 400 and 500C along with the Swan accessories and meters etc.
This is me running my mars call AK1KB in 1966 on top of the mountain in Cape Lisburne Alaska using the base mars station of a Collins KWM2 and 30L1 Linear. I spent one year there with 8 other guys.
And here I am operating AK1KB at Cape Lisburne Alaska on my Swan 240 with the Delcon T-210 amplifier.
I also am working on an old 1953 Rambler I am restoring as I had one of them when my wife and I had our first date. We got a second one after we were married and stationed at my first assignment in Burns Oregon and then when I seen this one several years ago I just had to have it.
Now that I am fully retired I have purchased and old 1954 Ford 640 tractor like dad had that I am restoring along with a hay rack that I am rebuilding and setting up for hayrides on birthdays and so forth. I have used it that way twice for two of the grandchildren and once for a Youth group to go around Christmas caroling and in several church parades. My wife, Mickey (Carol) and I have been married 60 years this year and we have 3 children, 8 grandchildren and 2 great grandchildren.
Recently I found the ARMS Christian fellowship net on 14.3075 Mhz at 1500 GMT Every day except Sunday and I am the Friday NCS so come on down. If you find yourself on 20 and hear my call drop on in and say Hi.
Updated 2 May 2022