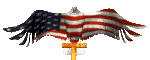 Email and Text Pics and Stuff from members
11 March 2022 visit to Dave and Sharon from Mike and Mary
Mary K3PTL & Mike K7PTL Standing
Dave W7PTL & Sharon KA7DAC
From Mike - K7PTL13 June 2020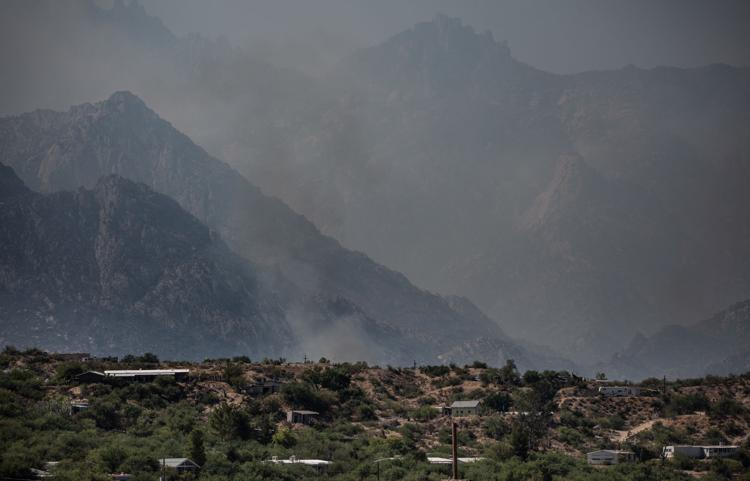 Homes near East Golder Ranch Drive and North Lago Del Oro Parkway as the Bighorn Fire continues to burn into
the canyons and mountains within the Pusch Ridge Wilderness near Catalina State Park, on June 13, 2020.
Golder Ranch and Lago Del Oro are the roads we take to visit Dave and Sharon. The current evacuation area is close to this intersection
so obviously it is threatening those who are in this vicinity and north to SaddleBrooke.
The USS Towers, from K7PTL Mike Rafferty, that he was sonar man for 5 years on back when? Also was ASW Anti-Submarine Warfare Ops.
K4LWJ Ray Rising working for radio station setup, print on picture tells story
K7PTL Mikes, club members in Tucson practicing social distancing, 27 March 2020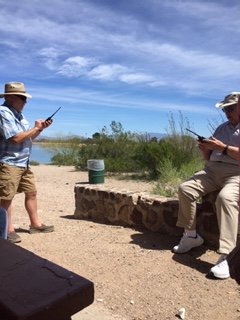 Ed, VE7BQM at his operating position, 25 February 2020
A View from K7PTL on a morning run in Tucson 11 January 2020! What a great shot Mike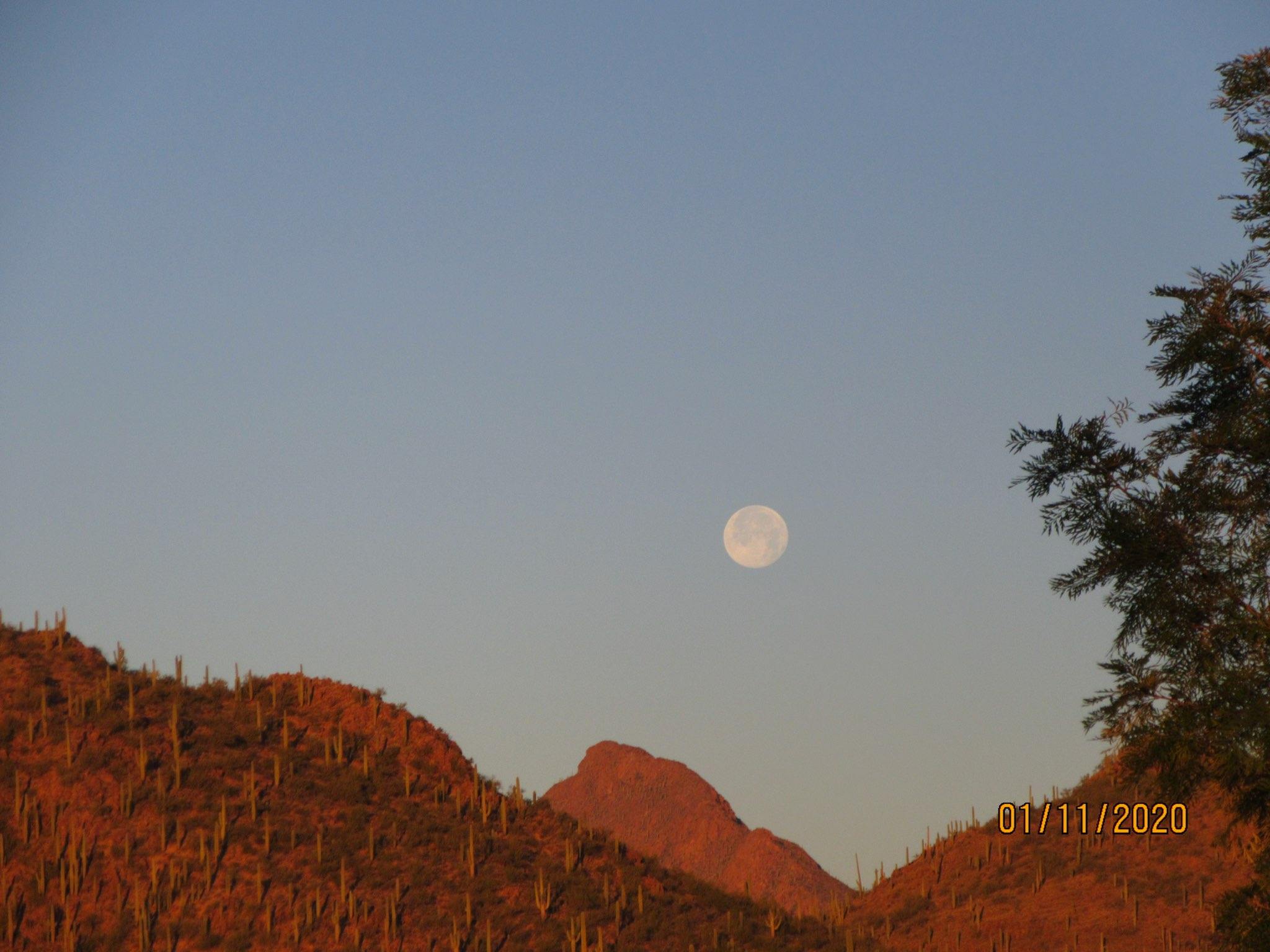 Picture of Claude N9BKA submitted by Mike K7PTL 28 September 2019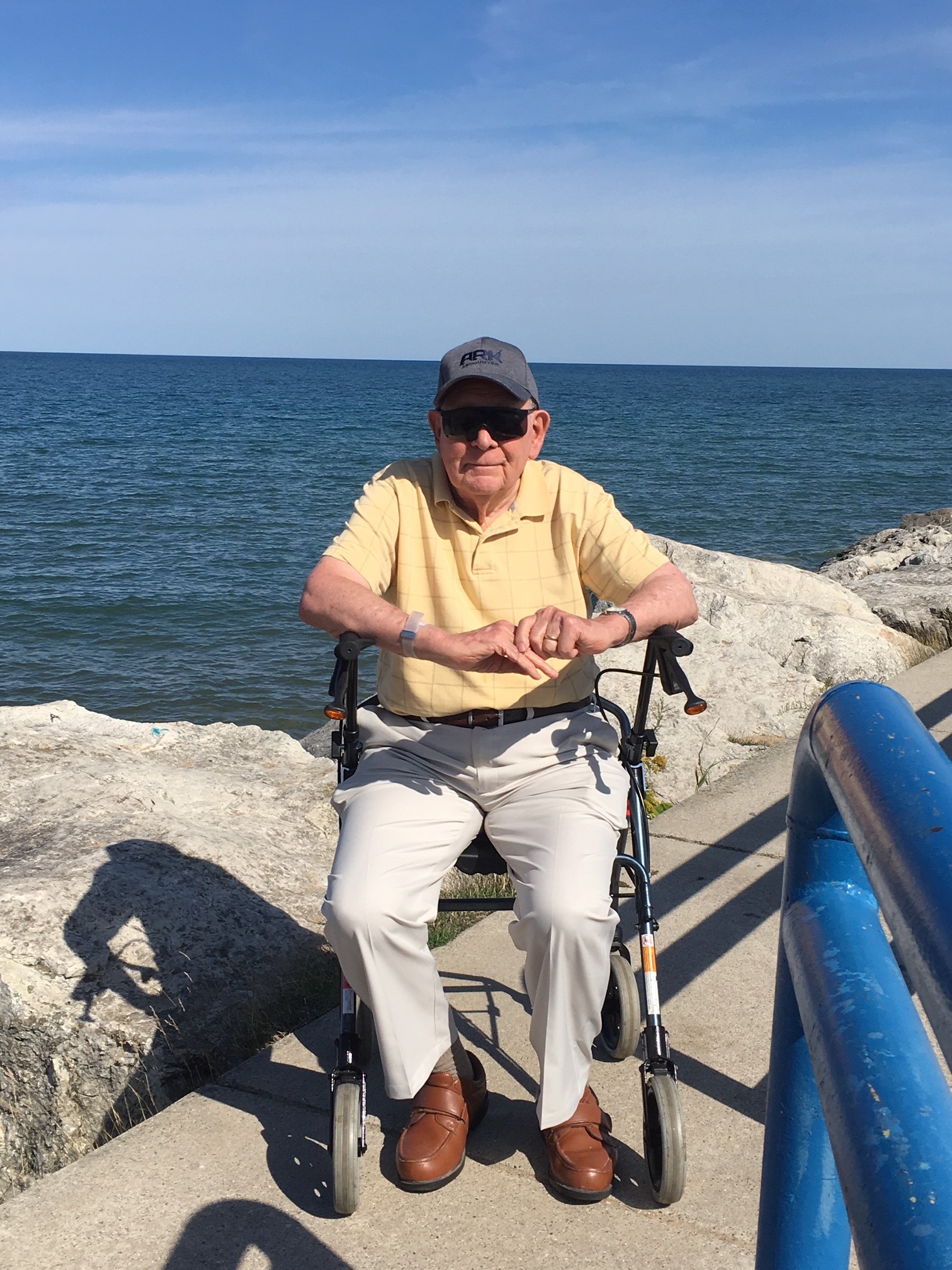 Mike K7PTL has a view from his deck out over the Bitterroot Valley 12 September 2019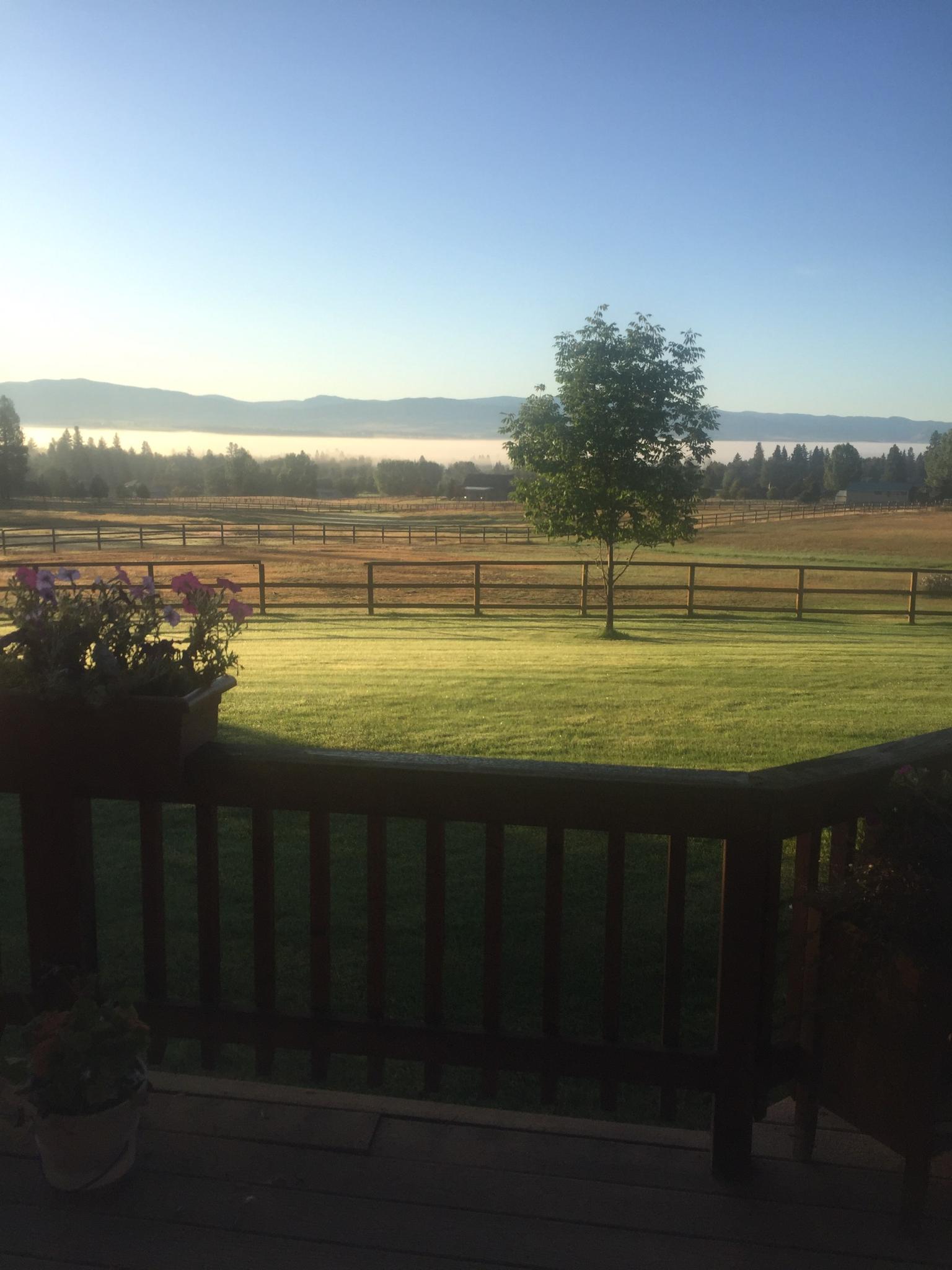 A blast from the past, Lew N0CXY, 1967 on top of the mountain at Cape Lisburne Alaska
operates as WA0POG or with my mars call AK1KB handling missionary and emergency
traffic. Those were the days my friend, I even had hair. Hi Hi!! Pictured is my Swan 240 with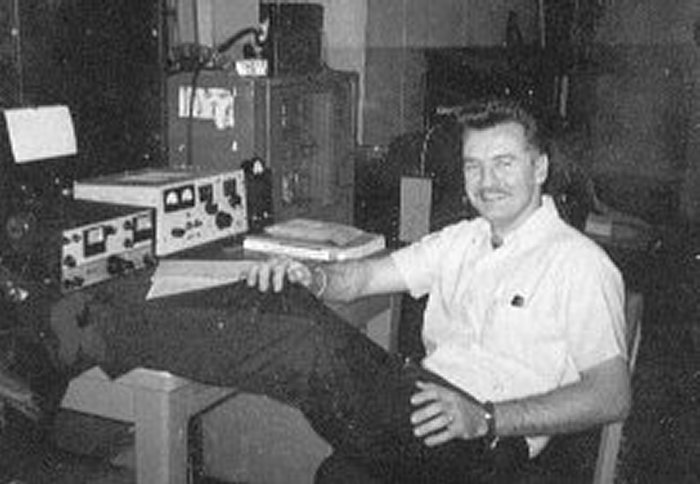 K7PTL Mike, our Chief cook and President at ARMS and 767-400
AL7AX And N80SD from K7PTL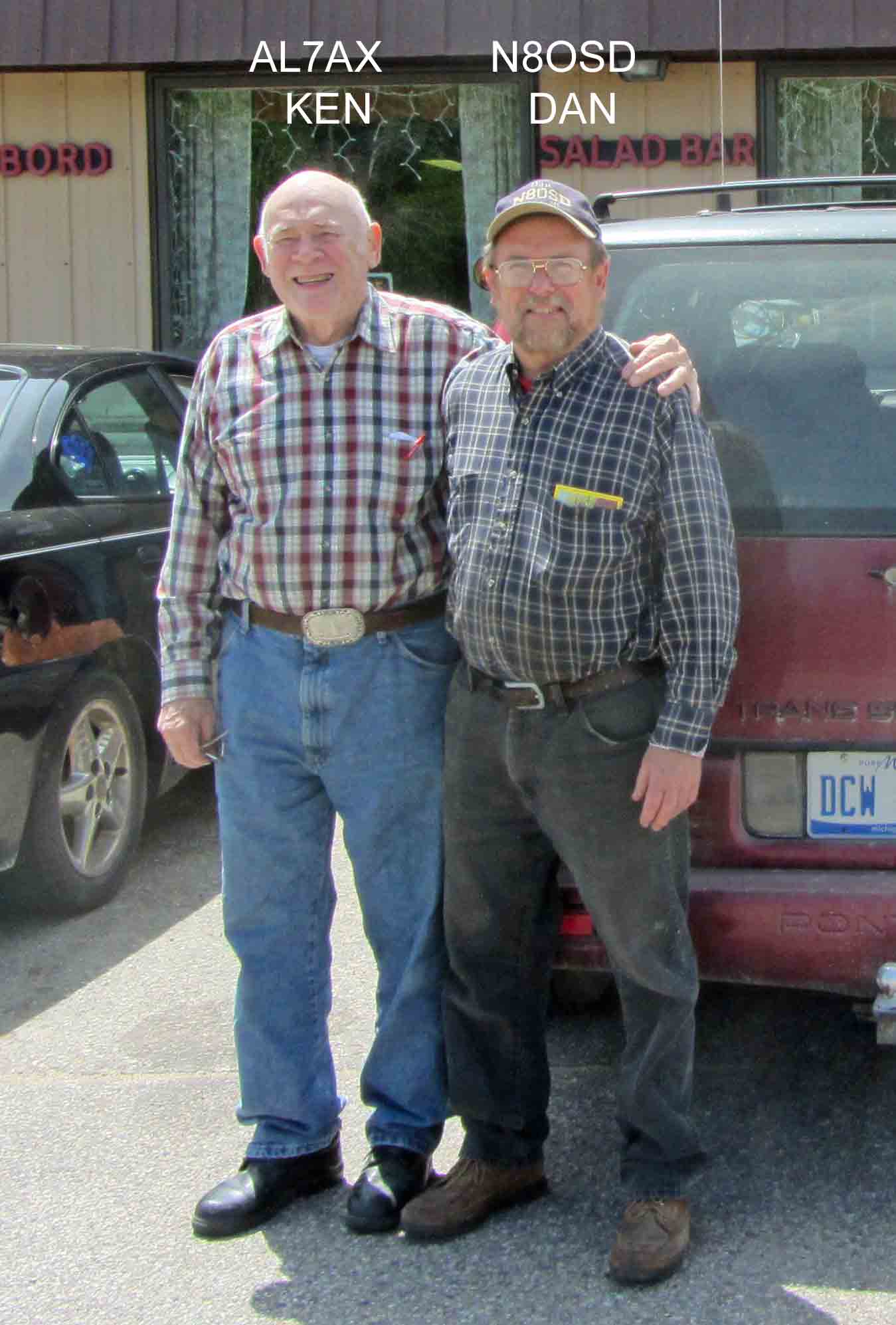 Good morning from Montana, Just looking over some photos and saw this one from awhile back.
We were in Tucson for the winter and on this day I rode my bike to Phoenix ( HRO store ) to rendezvous with Dean, K0TVJ.
Later we had breakfast at a nearby restaurant and then a visit with Charlie and Emily. Great day it was!
Have a great Lord's day today. 73 / 99 Mike - K7PTL
2019 Rincon Country West hams - Titan missile From K7PTL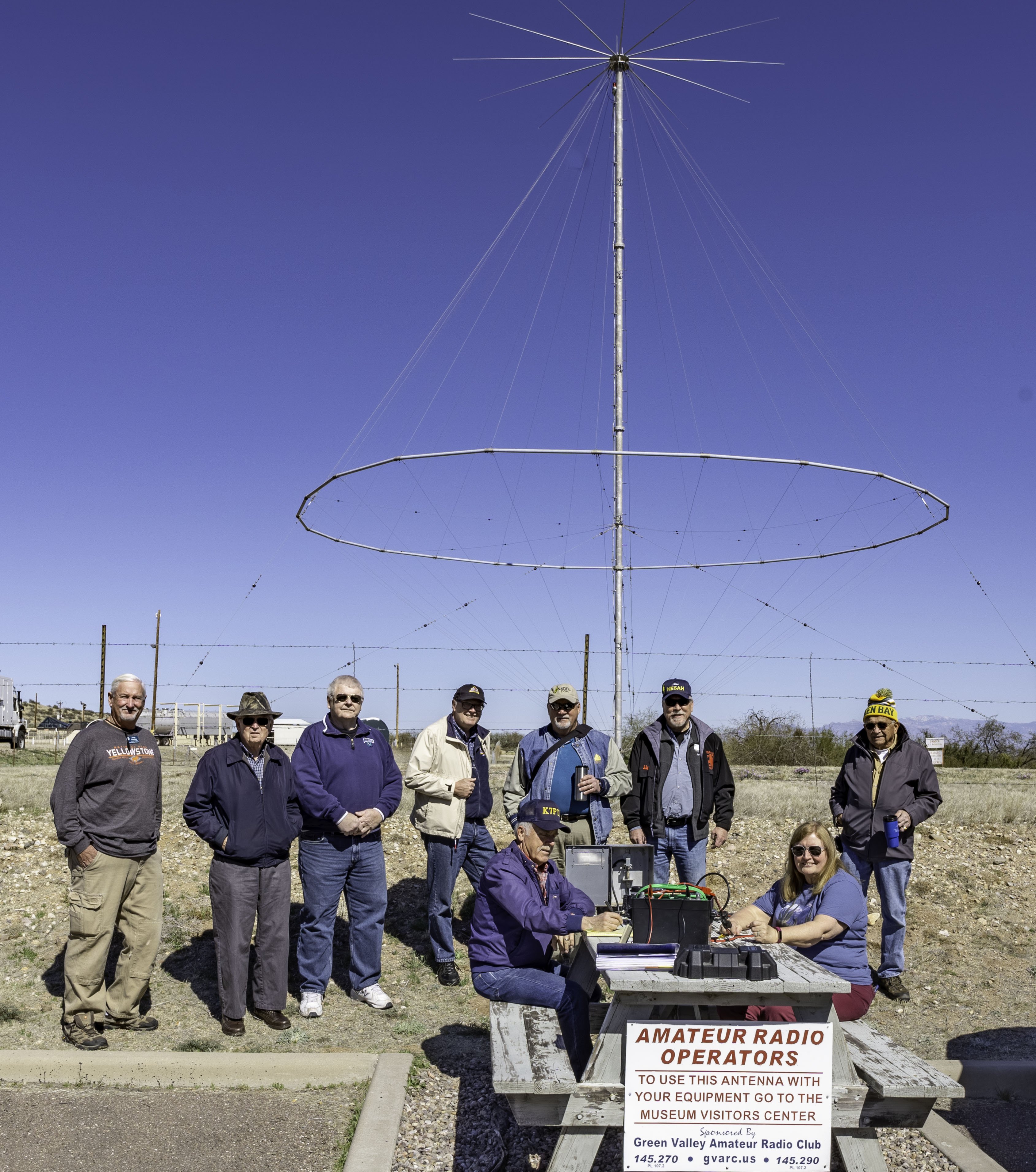 Lunch with Dave and Sharon from K7PTL
James NQ7L and Rhonda visit to Lew & Mickey 2015
It was a quick visit but very enjoyable thank you both so much Peace be with you!