KG5PXO
J.D. Brown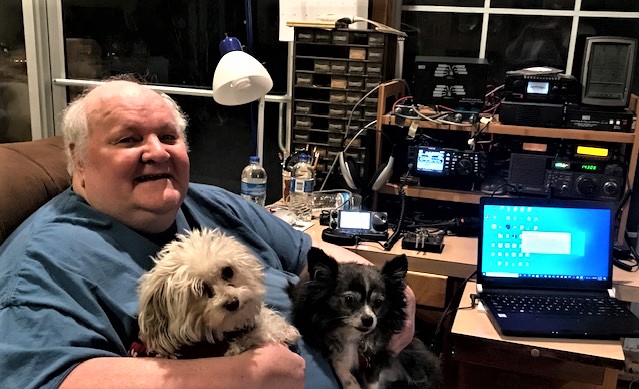 KG5PXO
J.D. Brown
201 Canyon Drive
Hideaway, TX 75771
281-732-6561
After the military, I entered the PA State Police. Kind station commanders worked out my schedule to enable me to attend seminary full time. During these years, I joined a small breakfast group, The Fellowship of Christian Peace Officers. Being the guy in Theology studies, by default, I was voted in as President. In 18 months, the Lord grew us into the largest chapter in the world.
After graduating with a long 4-year MDiv., I remained in academia and earned my doctorate, concluding in a thesis defense on "The Integration of Pastoral Counseling and Biomedical Ethics." Back the Bioethics was an upstart discipline.
When I retired from the State Police, our family moved to Texas to care for elderly parents. Upon their passing, we moved to Hideaway, a small city in East Texas. They needed an Emergency Management Coordinator, and having the FEMA requirements under my belt, I did that pro bono for five years. The mayor requested me to obtain a Ham license, so I acquired my three operator tickets.
Shifting gears, one has to understand police brass like to ask their pastor to be a department chaplain, and courteously the cops brushed it off. Cops simply don't talk to people who aren't cops. Being a member of the Fraternal Order of Police since my academy days, for twenty consecutive years after moving to Texas, I was voted in as State Chaplain, also pro bono. Being 900 miles wide, Texas and the few tens of thousands of officers and agents I pastored created an enormous number of weddings, funerals, marital counseling issues and baptisms. Then I began to fall. A lot. My spine had years of trauma from parachute jumps to arthritic growths. After three back surgeries a couple of years ago, I traded my Corvette for an electric wheelchair. The Lord sure knows how to keep us humble.
Updated 2 May 2022