ARMS HISTORY UPDATE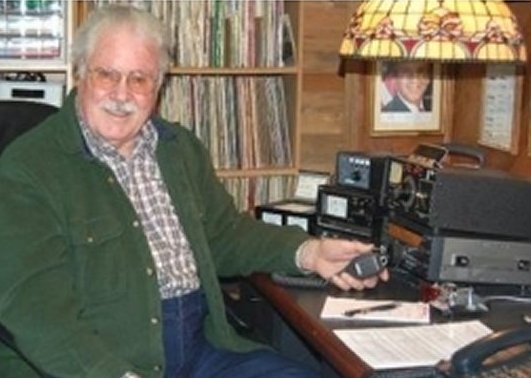 The following is from an e-mail to webmaster K4EQ from ARMS co-founder Dick Harris, K2MBT (now K7VCD). It is an interesting and informative clarification to some of the information in the article on the ARMS history page.
"Reading further about the choice of a Bible verse to fit the concept of ARMS, my recollection of what transpired is a little different. Quite possibly we DID consider Hebrews 13:16, and it is a good verse, but we also discussed Galatians 6:10 and decided it was the better choice. I remember that we also discussed the possibility of a graphic for a logo. I went home and using a ruler and some India ink and pen, drew up the logo we all know now, on an old laundry shirt cardboard!! At the next meeting we approved the design and as we say the rest is history. Except I notice it now appears in color on the BEAM masthead. Congratulations to whoever was responsible for that. I like it. The logo attachment here is a scan of that original shirt cardboard design drawn sometime in 1957!! Hi! Hi!
"The reason I bring up the two passages, is that I remember the Galatians decision, because I also designed the original letterhead in silver and blue with the Cross and lightning bolts logo, that included Galatians 6:10 as part of the design. I checked that verse's wording tonight in my old Scofield Bible and to my surprise the attached PDF scan of that page is what I found. I now remember underlining that verse about the same time I designed the logo and drew it in my Bible. That's why I am sure that Galatians 6:10 was the original verse, but perhaps sometime later Hebrews 13:16 was used instead for a while.
"Anyway that's my recollection of those formative years of ARMS in Dr. Mierop's (W2JEI) office at the Pennsylvania Bible Institute. The reason for the Galatians verse was because our original purpose was to provide communications services for missionaries overseas and that wording seemed to fit: 'As we therefore have opportunity, let us do good unto all men, especially unto them who are of the household of faith.' I remember there was a little resistance at first to include fellowship among us Christian Hams, but we all finally agreed that there was a place for that too. It all turned out for the best, and Praise God for that!!"
Here's a copy of the page from Dick's bible with the Logo and selected verse.