Let's see who are the other guys joining the group
---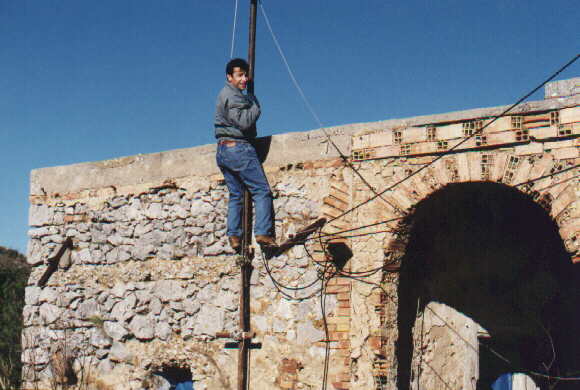 Here is Pat, I8QLS, our special guest that joined us this year.
We received from him many tips and suggestions to develope our station.
Here is showed while checking last details before contest starts.
Thank you Pat!
---

Here is Marcello, I5FWT, our old friend and good operator. Whenever we call him, he always says: I'm ready! (He leaves about 500 km far from Capri!!)
Thanks a lot Marcello !!

---

Here Luca, IC8WIC (author) proud of the setup, after the first cold night

---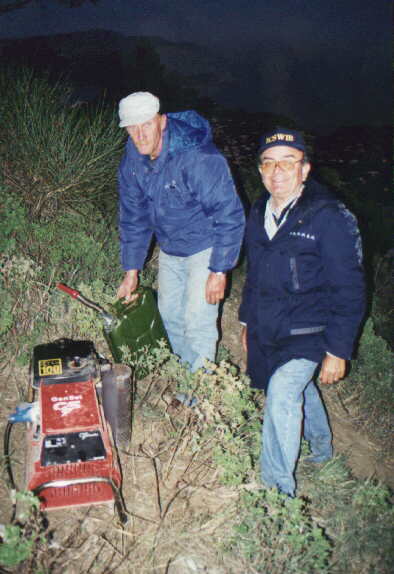 Bruno, IC8JAH, and Antonio, IC8WIB while refilling one of our generators

---

It's now time for lunch, typical mediterranean, but Roberto, IC8 4074 doesn't like the beans soup well cooked by Bruno, IC8JAH

---
Please proceed to page n. 3
---
Comments are welcome to our e-mail
Back to homepage
---
---
IC8WIC, GianLuca Salvia page design &copy