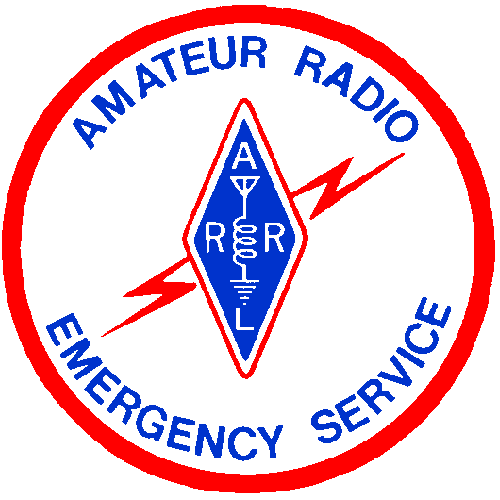 PUBLIC SERVICE
ACTIVITY REPORT
_______________________________________
About This Form
Amateur Radio donates thousands of man hours of supplementary public service communications in civil emergencies, official drills and events such as parades and marathons each year. Such events show Amateur Radio in its best light, and it is critically important that ARRL bring documentation of this public service work to the attention of the Congress, the FCC and other public officials. Your information below is an important addition to the record. Please complete and return this form to the Public Service Branch at ARRL Headquarters. Thank you.
________________________________________________________________________
1. Nature of activity (Check one).
Communications Emergency. Amateurs supplied communications required to replace or supplement normal communications means.

Alert. Amateurs were deployed for emergency communications, but emergency situation did not develop.

Special exercise. Amateurs supplied communications for a parade, race, etc.
X Test or drill. A training activity in which amateurs participated.
2. Brief description of activity: No-notice communications exercise.
3. Places or areas involved: Anchorage, AK; Matanuska-Susitna Valley, Alaska
4. Number of amateurs participating: 26
5. Event start date/time: 16 Nov 98/1916L 6. Event end date/time: 16 Nov 98/1950L
7. Duration of event (hours): .5 8. Total man-hours: 13.0
9. Number of repeaters used: 1
10. Estimated manpower cost: $130 (man-hours times $10/hr)
11. Estimated cost of equipment used: $16,300 (hand-helds, repeaters, etc.)
12. Total estimated cost of service: $16,430 (add amounts from lines 10 and 11)
13. Nets and/or frequencies used (including repeater call signs): Anchorage ARES Net, KL7ION Repeater (147.300/147.900 MHz).
14. Number of messages handled: Continuous Tactical Traffic
15. Names of agencies receiving communications support: N/A. ARES no-notice communications exercise.
16. Please list call signs of amateurs who were major participants: KL0CY, AL7KK, KB7YXG, KL0KQ, KL5T, WL7CKB, KL0EO, NL7NN, KL7HF, WL7NJ, WL7BF, N7MGT, KL7ITI, KB8JXX, NL7KN, KL0FZ, KL7HIU, AL7FS, KL7FH, WL7KY, WL7NI, KL7FSE, KE6NEC, NL7YK, KC7LGM, KL0QK
17. Other comments: See attached assessment below.
Please attach photos of amateurs in action, newspaper clippings or other data.
_____________________________________________________________________
Name of Amateur Radio organization providing service: Anchorage, Alaska ARES
Location of organization: City or town: Anchorage State: AK
Your name: Larry K. Petty Call sign: KL5T
Address: 2631 W. 27th Ave, Anchorage, AK 99517
ARRL appointment, if any: ASM, VE, ARES e-mail address: [email protected]
Telephone: (907) 552-2448 (907) 248-3864
(days) (evenings)
I attest that the information provided above is complete and true to the best of my knowledge.

LARRY K. PETTY 16 Nov 98
COMMEX 981104
A no-notice communications exercise (COMMEX 981104) was held during an activation of the Anchorage VHF ARES Net 16 Nov 98. The net is typically held each Thursday evening at 2000L on the KL7ION repeater (147.300/147.900 MHz), but was activated this evening to test our no-notice response capability. KL0CY activated the net and exercise at 1916L.
The purpose of this exercise was to determine our ability to activate an emergency VHF communications net with a significant number of stations in a relatively short period of time. Upon check-in, stations were asked to state if they were prepared to deploy with a 2-meter mobile radio, a 2-meter hand-held radio, and a "go bucket".
A total of 26 stations checked in to the net. 20 indicated they had 2-meter mobile gear ready, 19 indicated they had 2-meter hand-held gear ready, and 10 indicated they had a "go bucket" ready. The exercise was terminated at 1950L for a total elapsed time of 34 minutes.
Everyone did an excellent job handling themselves on the net. No real weak areas were identified, other than perhaps we could raise the number of stations reporting in during this type of event. A hearty congratulations goes out to the following exercise participants:
KL0CY (net control)
AL7KK
KB7YXG
KL0KQ
KL5T
WL7CKB
KL0EO
NL7NN
KL7HF
WL7NJ
WL7BF
N7MGT
KL7ITI
KB8JXX
NL7KN
KL0FZ
KL7HIU
AL7FS
KL7FH
WL7KY
WL7NI
KL7FSE
KE6NEC
NL7YK
KC7LGM
KL0QK
Again, many thanks to those who participated in this evening's COMMEX. I highly encourage all to take the time script a communications exercise.
73,
de KL5T
Following is the script for the exercise:
EXERCISE SCRIPT
COMMEX 981104
Come up on the KL7ION repeater and state the following: "This is KL0CY for the Anchorage ARES net. EXERCISE, EXERCISE, EXERCISE. This net will now conduct a no-notice communications exercise. This exercise will be identified as COMMEX 981104. I say again, this net will now conduct a no-notice communications exercise. The current time is 1916L. All stations, please call me, KL0CY for net check-in."
Standby for any net check-ins. Repeat the initial call if you need to. As stations check in, ask each the following: "If you were required to deploy this evening to support an actual emergency, could you do so with a mobile 2-meter rig, a 2-meter handheld, and a 'go bucket'"?
Note this information next to each call.
Then ask each station upon check-in to "contact at one or more additional amateurs by any means you have available. Ask the amateur or amateurs you are contacting to come up on the 147.30 KL7ION and check-in with net control."
Request a net station to make announcements on other local repeaters and simplex frequencies that a no notice ARES communications exercise is in progress on the KL7ION repeater and their check-in would be appreciated.
Repeat every 5 minutes or so we are conducting a communications exercise.
Terminate the exercise 30 minutes after net startup. STATE: "This is KL0CY declaring ENDEX, or end of exercise. The current time is 1950L. Please standby for a brief exercise summary."
Upon termination, give a brief summary indicating the number of stations that checked in, and a quick tally of their response capabilities (2-meter mobile and/or 2-meter handheld).