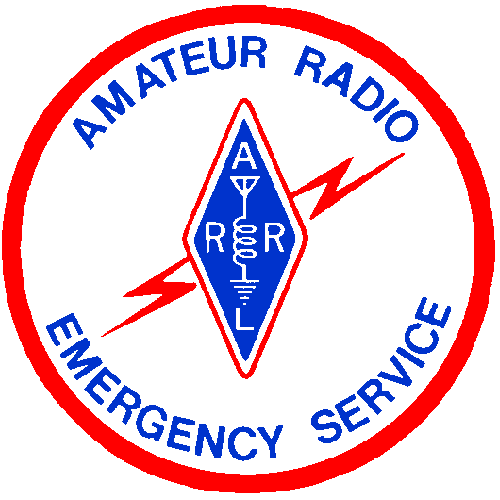 PUBLIC SERVICE
ACTIVITY REPORT
______________________________________

About This Form
Amateur Radio donates thousands of man-hours of supplementary public service communications in civil emergencies, official drills and events such as parades and marathons each year. Such events show Amateur Radio in its best light, and it is critically important that ARRL bring documentation of this public service work to the attention of the Congress, the FCC and other public officials. Your information below is an important addition to the record. Please complete and return this form to the Public Service Branch at ARRL Headquarters. Thank you.
________________________________________________________________________
1. Nature of activity (Check one).
Communications Emergency. Amateurs supplied communications required to replace or supplement normal communications means.

Alert. Amateurs were deployed for emergency communications, but emergency situation did not develop.
X Special exercise. Amateurs supplied communications for a parade, race, etc.
Test or drill. A training activity in which amateurs participated.
2. Brief description of activity: Communications Support for the 1999 Friend's of Pets Dog Jog
3. Places or areas involved: Anchorage, AK
4. Number of amateurs participating: 7
5. Event start date/time: 31 Jul 99/0700 6. Event end date/time: 31 Jul 99/1300
7. Duration of event (hours): 6.0 8. Total man-hours: 42
9. Number of repeaters used: 0
10. Estimated manpower cost: $420 (man-hours times $10/hr)
11. Estimated cost of equipment used: $4,150 (hand-helds, repeaters, etc.)
12. Total estimated cost of service: $4,570 (add amounts from lines 10 and 11)
13. Nets and/or frequencies used (including repeater call signs): 449.65 MHz, 444.65 MHz, 146.4 MHz
14. Number of messages handled: Continuous tactical traffic
15. Names of agencies receiving communications support: Friends of Pets
16. Please list call signs of amateurs who were major participants: NL7EA, KL5T, WL7CSR, NL7NN, KL7TS, KL0PC, KL0DA
17. Other comments: See lessons learned attached below
Please attach photos of amateurs in action, newspaper clippings or other data.
_____________________________________________________________________
Name of Amateur Radio organization providing service: South Central Radio Club
Location of organization: City or town: Anchorage State: AK
Your name: Kent Petty Call sign: KL5T
Address: 2229 Turnagain Parkway, Anchorage, AK 99517
ARRL appointment, if any: Section Manager, Volunteer Examiner, ARES Member
e-mail address: [email protected]
Telephone: (907) 552-9780 (907) 243-5856
(days) (evenings)
I attest that the information provided above is complete and true to the best of my knowledge.


Larry K Petty, KL5T April 9, 2000
Friends of Pets "Dog Jog" - 1999
Lessons Learned
Friends of Pets is an organization dedicated to matching dogs, cats and other animals found in the local animal shelter with individuals and families interested in adopting these deserving creatures. The Fifth Annual Friends of Pets "Dog Jog" invited the public to attend a fund raiser at Kincaid Park, on Saturday, July 31, 1999. Activities were set up in an open field near the Nordic Ski Club's Timer Shack, and the main event consisted of a combined 1 Mile and 5K "fun run" with the family dog, on existing cross-country ski trails.
Amateur radio was employed in support of race logistics, trail assessment, trail sweep, and was available for emergency medical communications.
The following amateur radio operators provided communications coverage for the event:
Hanne Kelliher NL7EA Pedestrian mobile Lower Tunnel
Kent Petty KL5T Pedestrian/ATV Upper Tunnel
Keith Clark WL7CSR Pedestrian mobile Little Niagara
Susan Woods NL7NN Pedestrian mobile Bridge
TJ Sheffield KL7TS Pedestrian mobile Pipe Gate
Heath Petty KL0PC Pedestrian mobile Dark Alley
Dave Bauer KL0DA Pedestrian mobile Race Director shadow
The South Central Amateur Radio Club (SCRC) 440 MHz Public Service Repeater (KL7G) is normally set up on a hill overlooking the event. In past events, the hill was accessible using what is essentially a jeep trail, behind the biathlon rifle range.
Last year this repeater location provided outstanding coverage of the area near the open field, but only marginal coverage was obtained on the running trails. Placing the repeater on the hill behind the biathlon rifle range is convenient, since a 4WD vehicle can move gear up to the high point, but a portion of the running trail known as the "Roller Coaster" is in the repeaterís shadow.
Scouting alternate repeater locations revealed a more centrally located hill that provided complete, low power coverage of the entire event. Radio checks from the "new" location, which turned out to be the proposed location for the FAA Terminal Radar Facility, were accomplished prior to this yearís event.
The new location is not considered vehicle accessible, however an aggressive 4WD operator would have had no problems. The repeater, battery, feedline, antenna, mast, guy rope and base plate would normally have been packed in by volunteers, however KL5T brought along his All Terrain Vehicle (ATV) and made short work of moving equipment up the hill. This vehicle ended up serving as an equipment platform, with antenna, battery and radios attached to various points. Volunteers should consider the possibilities for emergency communications platforms "built-in" to ATVs or snow machines, allowing an operator to access very high locations with a self-contained and extremely mobile equipment platform.
Lessons Learned
1). Staff
Expect about 15% "operator attrition" when staffing any Public Service event. This number is fairly constant in my experience. For whatever reason, some operators will be forced to cancel, and cancellations are typically on short notice. This means invite more operators than you need, but don't over do it! Expect late arrivals, since some operators can't seem to make it at or near their scheduled time(s).
2). Equipment
Expect equipment problems. Operators should plan on bringing extra equipment to loan to those who need it (i.e. headsets, HTs, batteries, clipboards, paper, pencils, maps). Plan on helping even experienced operators react to changes in system configuration. Always have your radio manual with you, and be familiar with methods of changing frequency or tone.
The KL7G repeater, which last year functioned flawlessly, was found to be inoperable for this year's effort. The night before the event, while checking antenna SWR, the repeater was putting out less than 0.10 watt on high power and was considered unusable.
All operators had been briefed on using this repeater. Since the repeater was unavailable, changes "on-the-fly" were required the morning of the event. To minimize impact to the field operators, two mobile radios, both in "cross-band" repeat mode, used the previously established input and output frequencies as an alternative to the downed machine. This effort involved a dual-band mobile carried by the ATV to the remote site, and a another dual-band mobile installed in a vehicle.
Even experienced operators had difficulty configuring this system, since PL Tone (encode) and Tone Squelch (CTCSS decode) were required of both cross-band machines to ensure reliable operation. Field operators had to add PL Tone (encode) to their HTs to access the system. All in all, considerable time and head scratching was necessary before all involved were able to react to the changed system configuration.
Public Service events, which should be treated as emergency preparedness exercises, would benefit from operator's having frequency and Tone combinations readily available, with previously programmed "standard" configurations already in memory.
3). Medical Emergencies
At many Public Service events the most you are going to have to deal with are requests to transfer various items from location to location. In my experience however, the amateur radio operator often becomes the "First Responder" at Public Service events. One of the participants may pass your checkpoint, see that you are carrying a radio and wearing a badge, and advise you that "someone is hurt" down the trail.
Have you, the most likely responder at a Public Service event, had First Aid training? What are our obligations and liabilities in these situations, as a club and individually? Where do we stand with respect to the "Good Samaritan" laws? Should we get involved directly, or let Emergency Medical Services (EMS) handle everything? These are questions that invite more information gathering and discussion.
Last year, a medical emergency did take place, and amateur radio played a central role in problem identification, first response, and transportation. Fortunately, no medical intervention was needed this year, but questions remain as to the amateur's role in these situations. All in all, many lessons were learned at the Friends of Pets "Dog Jog" - 1999.