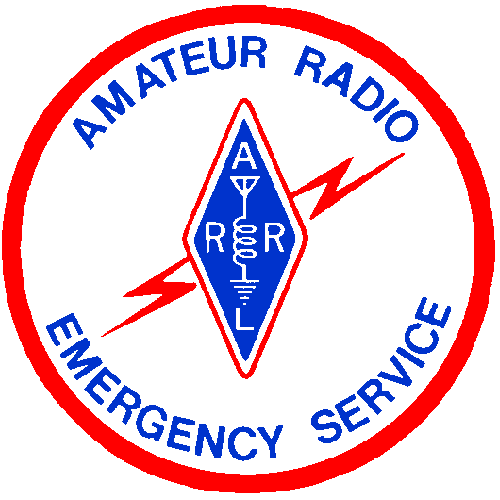 PUBLIC SERVICE

ACTIVITY REPORT
_______________________________________

About This Form

Amateur Radio donates thousands of man-hours of supplementary public service communications in civil emergencies, official drills and events such as parades and marathons each year. Such events show Amateur Radio in its best light, and it is critically important that ARRL bring documentation of this public service work to the attention of the Congress, the FCC and other public officials. Your information below is an important addition to the record. Please complete and return this form to the Public Service Branch at ARRL Headquarters. Thank you.
________________________________________________________________________

1. Nature of activity (Check one).
Communications Emergency. Amateurs supplied communications required to replace or supplement normal communications means.

Alert. Amateurs were deployed for emergency communications, but emergency situation did not develop.
X Special exercise
. Amateurs supplied communications for a parade, race, etc.
Test or drill. A training activity in which amateurs participated.
2. Brief description of activity: Communications Support for the Mat-Su 2000 Walk and Roll for Hope
3. Places or areas involved: Palmer to Wasilla Alaska
4. Number of amateurs participating: 4
5. Event start date/time: 20 May 00/0730 6. Event end date/time: 20 May 00/1230
7. Duration of event (hours): 5.0 8. Total man-hours: 20
9. Number of repeaters used: 1
10. Estimated manpower cost: $200 (man-hours times $10/hr)
11. Estimated cost of equipment used: $5,400 (hand-helds, repeaters, etc.)
12. Total estimated cost of service: $5.800 (add amounts from lines 10 and 11)
13. Nets and/or frequencies used (including repeater call signs): KL7DOB Repeater, 146.64/04 MHZ. and 146.410 simplex.
14. Number of messages handled: Continuous tactical traffic
15. Names of agencies receiving communications support: Hope Community Resources, dba Hope Cottages
16. Please list call signs of amateurs who were major participants: KL7HHO, NL7SK, KL0GG, and WL7BD.
17. Other comments: Hope Cottage is a local charity that provides a residential environment and assistance for the developmentally disabled. This is an annual event. Participants get pledges from the community for the number of miles they walk, bike, or roller blade. The money raised supports their programs directly. The amateur community has been involved in the walk for many years, providing interface with the first aid personnel, walk director, and logistics. Our normal operations provide dispatch service to pick up and deliver people who are unable to complete the walk. We are responsible to coordinate emergencies (injuries, lost personnel, etc.) if necessary. Report information graciously provided by Dan O'Barr WL7BD.
____________________________________________________________________
Name of Amateur Radio organization providing service:
MATANUSKA AMATEUR RADIO ASSOCIATION
Location of organization: City or town: Waslla State: Alaska
Your name: Kent Petty Call sign: KL5T
Address: 2229 Turnagain Parkway, Anchorage, AK 99517
ARRL appointment, if any: Alaska SM, VE, ARES Member
e-mail address: [email protected]
Telephone: (907) 552-9780 (907) 243-5856
(days) (evenings)
I attest that the information provided above is complete and true to the best of my knowledge.

//signed//
Kent Petty, KL5T 22 May 00