LIVE IMAGES FROM SPACE
The following images were received on 145.985 FM. Antennas used were a Ringo Ranger or a
4 ele vert. yagi. The software used was Chroma PIX (see link below). Using a 16 bit pc sound card.
There is no set sked for SSTV images from MIR so it's a wait and see type of thing. I believe the
new MIR crew has a ham aboard so hopefully we will get some inside pictures as well. Prior
to this I think the system was in a automatic mode as there was not a ham aboard.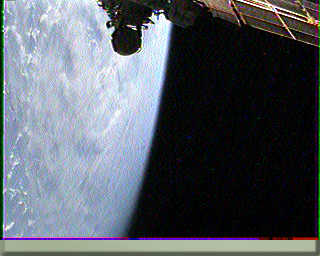 Received 2/22/99 9:46am
2/15/99 5:43pm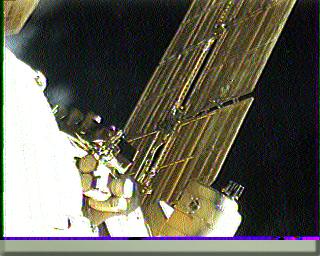 2/9/99 4:29pm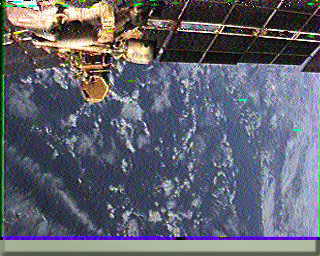 2/14/99 3:41pm
Below is a screen capture of the Chroma PIX program used to copy the SSTV pics from Mir.
Available for download at http://www.siliconpixels.com/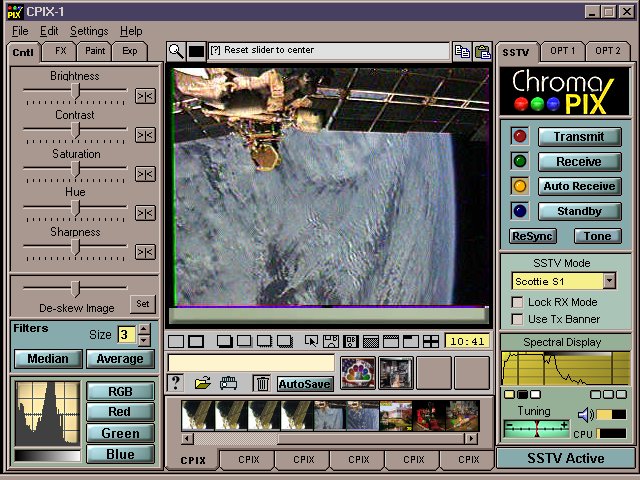 Brian/N6RZR
2/22/99
BACK to ARCA's Home Page