Welcome to:





Welcome to Anderson California's Greatest Ham Club
BBQ's, Swap Meets, Field Day, Christmas Parties, Special Events...We like to have fun!!!!!
When in the Anderson/Redding, CA area, please check into our 2 meter net held every Tuesday at 8:00 P.M. local time on the W6MAC repeater.
146.640 (-) PL 88.5


Click here.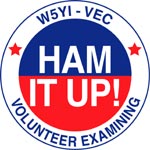 Club Officers:
President: Bill Johnson - AI6D
Vice President: Al Pantalone - AF6P
Secretary: Mark Twitchell - KN6EZF
Treasurer: Ches Grant - KK6DTD

Board Member's:
#1- Tom Henthorn (KI6WAN)
#2-Butch Ascherman (KI6WAC)
#3- Mike Swift (W6NGF)
#4
#5



Club Meetings:
ARCA meets on the second Thursday of the month, at 7:pm / Board meets at 6:45 pm.
Meeting Location, Bentronics 141 Locust St. Redding, CA 96001
(Next to Orchard Nutrition)




Merry Christmas to all




Ower Christmas Party is December 14, 2023 At 6:pm - 9:pm at LuLu's
2230 Pine St, Redding, CA. 96001.
White Elephant gift exchange, limit is $15.00 or less.



OUR next meeting is, January 11, 2024 at Bentronics 141 Locust St. Redding, CA 96001.






ARCA - ST-ARES Joint Calender.

Net Script.

Net Control.

Refreshments.

Program Presentation.

By Laws.

Sacramento Valley ARES Primary Frequencies.





©2000-2023 Updated 11/21/2023 A.P.