W6MAC






Welcome to:



Local T-Hunt Info


Welcome to Anderson California's Greatest Ham Club
BBQ's, Swap Meets, Field Day, Christmas Parties, Special Events...We like to have fun!!!!!
When in the Anderson/Redding, CA area, please check into our 2 meter net held every Tuesday at 8:00 P.M.(New Time) local time on the W6STA repeater.
146.640 (-) PL 88.5


Click here.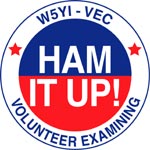 Meeting to be held at Bentronics. 141 Locust St Redding, CA 96001 (Next to Orchard Nutrition)
2021 Net Control
2022 Net Control
2021 Refreshments
2022 Refreshments
By-Laws


Call Bill, AI6D for listings on Calender.(530) 246-2227 or E-Mail [email protected]

Powerpoint With Diagrams. 07/01/18 to 06/30/22



ARCA Club Pictures.


Club Officers 2021

President ...........

Bill Johnson, AI6D


Vice President...........Al Pantalone, AF6P
Treasurer.................Ches Grant, KK6DTD
Secretary.................Mark Twitchell, KN6EZF

Board Members

Mike Kennedy, N6DMN 2nd Year of Term
Herb Manoli, WB6FHN 2nd Year of Term
Dave Grossman, KF6VAN 1st Year of Term
Greg Norell, KI6IIU 1st Year of Term
Lloyd St. John, KD6YFE 1st Year of Term



Join in on the fun!!!!
Download the ARCA Membership Application & Renewal Form
Application in

Word

format


Download the free Acrobat Reader here:


The Northern California Contest Club



Check out these interesting links!!

Links to other Radio Club Sites on the Web.

Ham related commercial sites on the Web.

Local area Repeaters and Digipeaters

The WR6TV ATV Repeater is on the air!!!

Slow Scan Television Pictures as received LIVE from the MIR Space Craft!!


© 1990 - 2021