Hello ! Asalam o alaikum ! My name is H.A.Bugvi .
Welcome to my personal web page. I hope you like it.
I am radio Amateur since 1979 . My radio Callsign is AP2HA . I started this hobby ( using home made equipment and dipole Antennas) from my native town BHERA, which is a small historical town in the District Sargodah ( Punjab Province ) and located on the mid of Lahore Islamabad Motorway. Now , I live in Islamabad which is the capital city of Pakistan.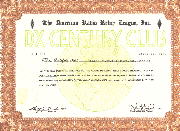 DXCC Award issued by ARRL, USA


I enjoy experiments on SSB, CW, PSK31, RTTY, SSTV , MFSK16 , MT63 , HELL AND THROB , using International amateur radio bands. I got DXCC ( DX Century Club ) and WAJA ( Worked all Japan Award ) from American Radio Relay League and Japan Amateur Radio League, respectively. In Pakistan, there are about 200 persons which have licences. The Active amateurs are very low. They are located in the cities of Islamabad, Rawalpindi, Peshawar, Haripur, Lahore, Karachi and Faisalabad. Pakistan Amateur Radio Society or PARS , is the representative society of Pakistan in the International Amateur Radio Union. PARS has about 100 Hams and 200 associate members around the country. In Pakistan, Ham Radio licence is issued by Pakistan Telecommunication Authority Islamabad.

SSTV Image of DL8AC
---
[ AMATEUR RADIO .....AN EXCITING HOBBY ].. [ DIGITAL MODES ]
[ MY STATION ] [MY QSL INFO ] [ SLOW SCAN TELEVISION --- SSTV ]
[ SSTV IMAGES RECEIVED BY ME IN ISLAMABAD ]
[ SOME INFO ABOUT PAKISTAN AMATEUR RADIO SOCIETY ]
[ My Native Town BHERA is a historical Town ---Web Page Of BHERA ]
[ Sign Guestbook ].... [ View Guestbook ]
[ Email me ]
---
---
This page has been accessed
times Since Aug 02 , 2000