VBMCRA AMATEUR RADIO CLASS
The Valley Baptist Medical Center Radio Association from time to time sponsors classes in amateur radio theory leading to the FCC Technician Class License. The classes have been taught by John Teer, AK5Z, who is the Station and License Trustee for the VBMC Repeater, AG5B. Photographs of the last class of graduates are below.
Click on any picture below to enlarge the picture and see the names of those in the photo.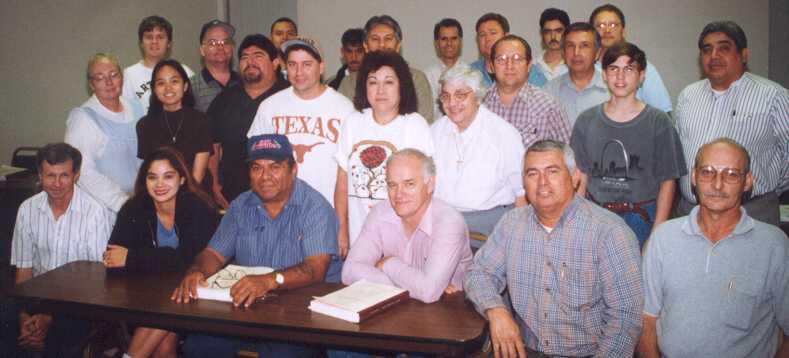 VBMCRA Radio Class Graduates
VBMC Related Graduates South Texas Hospital Graduates
Civil Air Patrol Graduates Community Graduates
Texas Department of Health Graduates Joe Jaime Receives Certificate of Completion
Roxanne Acosta-Hellberg Receives Certificate VBMCRA Secretary