Hit your "Back" button to return to main Pics page.
All photos by Don Wilbanks, KC5MFA.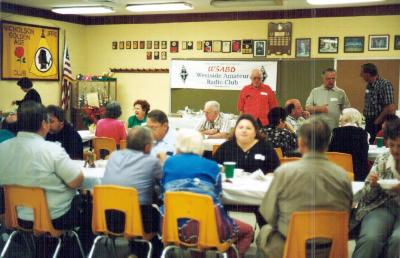 The group shot.
---
Westside's very own WARC Band! That's Floyd, jr, W5YZC's son on the drums, Joe, AC1U on keyboards, Floyd, W5YZC on clarinet & Steve, N5SC on guitar.
---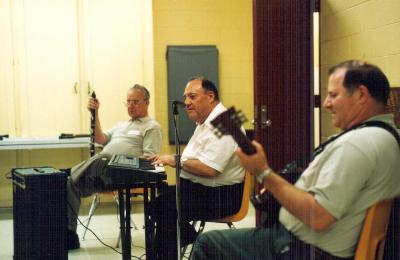 More of the WARC Band.
---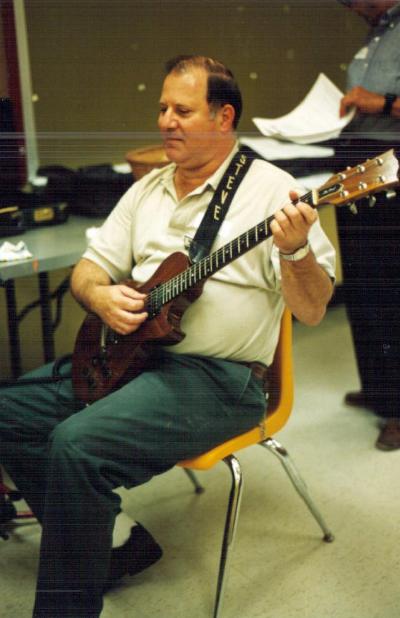 Steve, N5SC picks.
---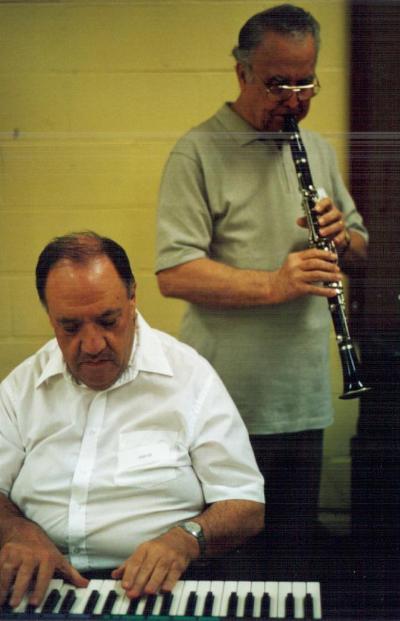 Joe, AC1U tickles the keys while Floyd, W5YZC does his Pete Fountain impersonation.
---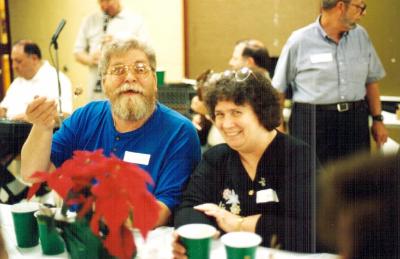 Henry, W5HR & Tee, KC5PSB live it up!
---
George, WA5GEV lets his hat do the talking!
---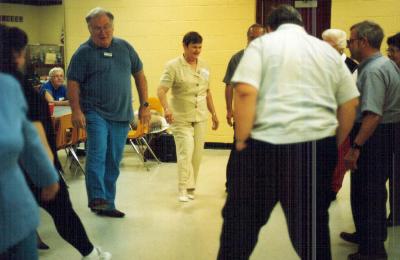 Charlie, N5UXV, Alyce, KC5QKB and others do the dreaded Hokey Pokey!
---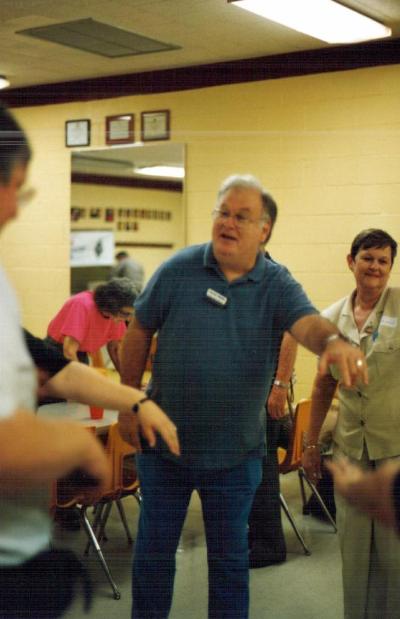 Charlie, N5UXV enjoys the Hokey Pokey a bit too much!
---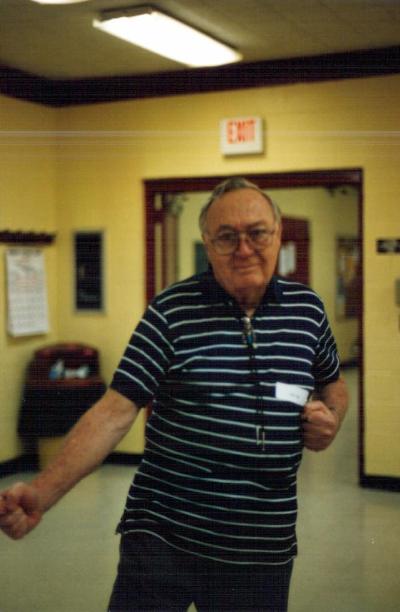 Dusty, W5OUD shakes that thang!
---
Duncan, N5NBI & Joe, W5OS share a joke.
---
---