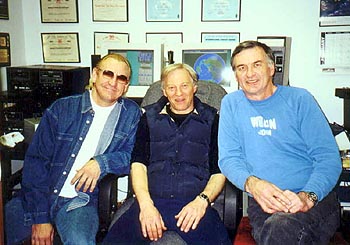 Joe Walsh WB6ACU (of the Eagles & James Gang), George W0UA, and John W0UN.
Rocker Joe Walsh, WB6ACU (left), spent some time during the 1999 ARRL International DX Contest (CW) weekend with George Schultz, W0UA (center) and John W0UN (right) at John's station in Colorado. Walsh, perhaps best known as a guitarist with The Eagles and as a member of The James Gang, also is an active collector of Collins gear and other 1950s and 1960s-vintage radios. Brosnahan, who was then president of Alpha/Power (note the Alpha amp in the background), used to provide sound reinforcement for Walsh during his James Gang years in the 1970s. Schultz, a well-known top CW op and contester, gave Walsh some operating tips during the contest. Walsh also visited the Alpha/Power factory in Longmont, Colorado, and K0RF's multi-multi effort during the contest. Brosnahan says that Walsh "is very interested in becoming active in contesting."

John W0UN showing new Alpha/Power software at Dayton 2000.

W0UN antennas in Colorado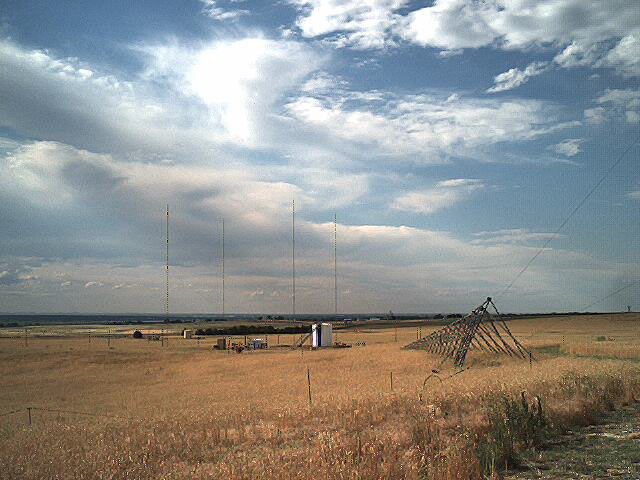 160m Four-square array (4 full-size 1/4 wavelength verticals).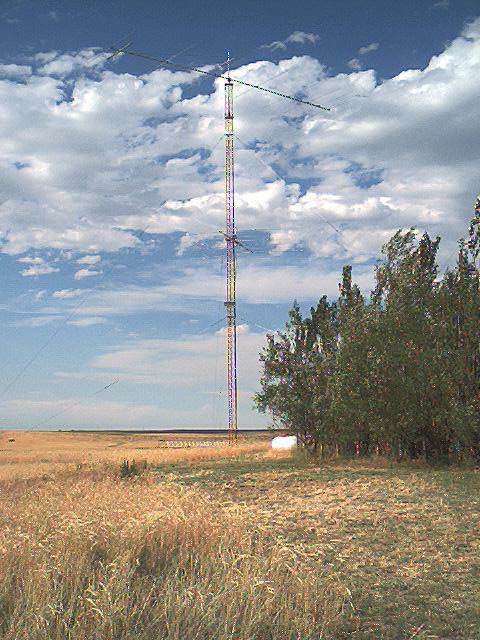 15m, 8 element yagi on 60 ft boom, at 85 feet.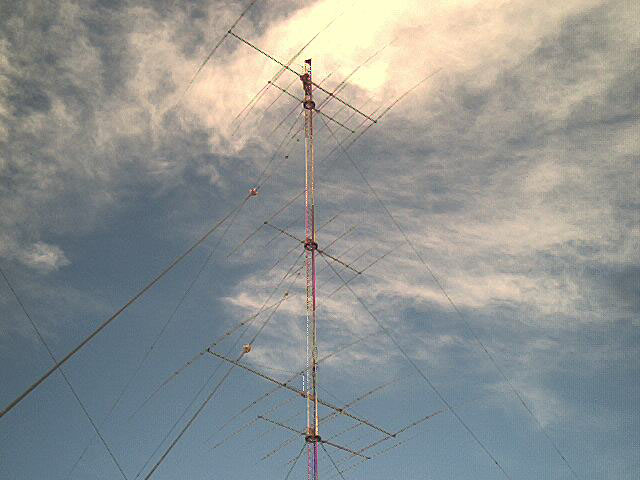 John working on main tower (185 ft), two 4 element 40m yagis, four TH7DXX yagis.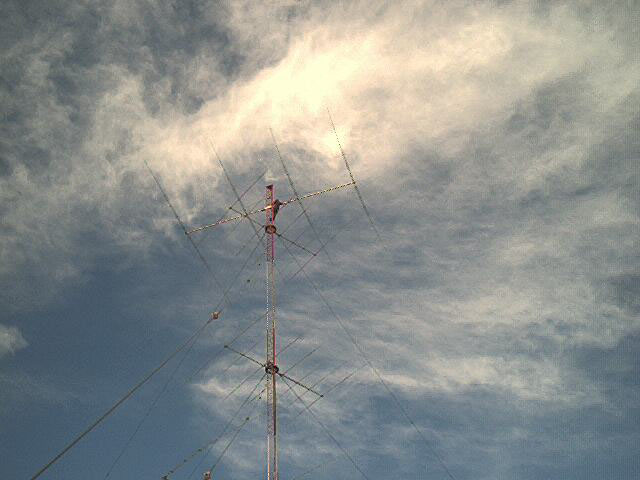 Moving top 4 element 40m yagi, 185 ft tower.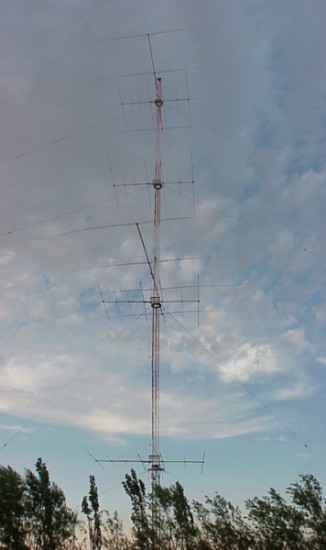 W0UN's main 185 ft tower: four phased TH7DXX yagis, two KLM 4 el 40m yagis.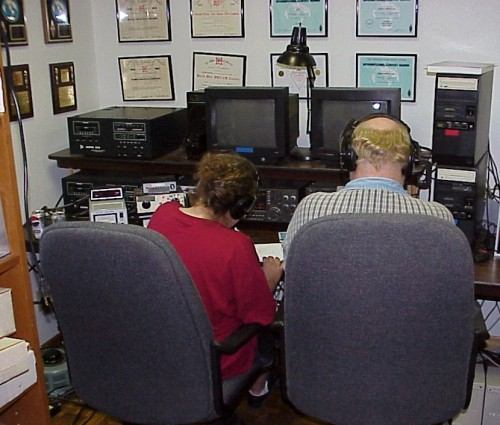 An evening of operating at W0UN's amazing station.
Glenn AE0Q and Merri KF4OAD (Merri was visiting from North Carolina).
251 QSO's and 17 new DXCC countries for Merri---all while
John was cooking hamburgers on the grill!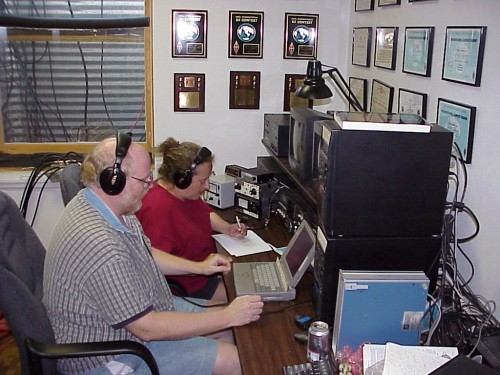 Merri says "This sure beats my indoor antennas at home!"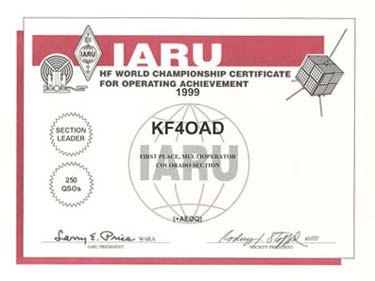 Gee, not bad for pre-dinner entertainment at W0UN !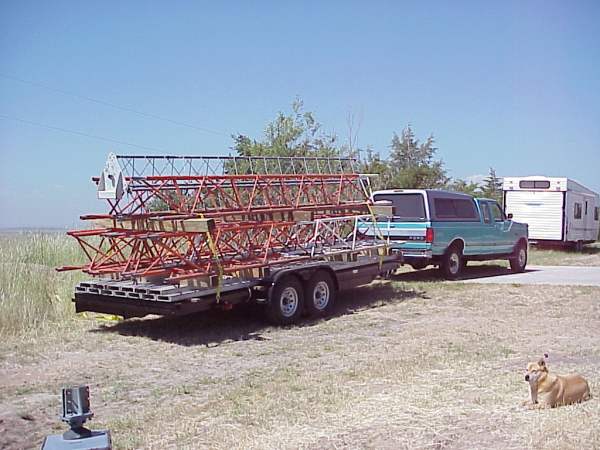 W0UN is moving to Texas! One of the many loads of 'stuff'.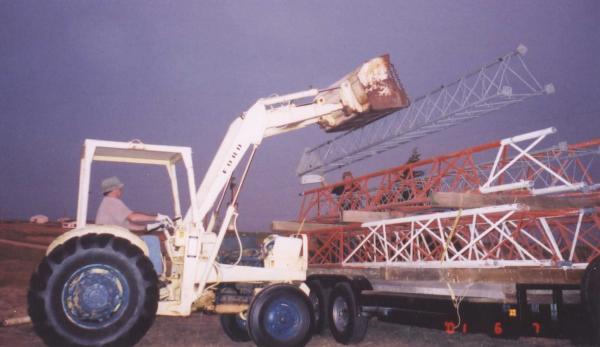 John and Bruce WW1M stacking a trailer load of 20 ft tower sections.

Back to Ham Friends
---