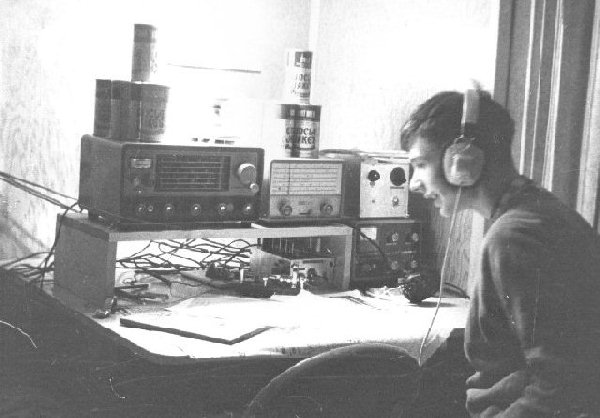 WA0TYL 1969 ARRL Field Day, Martin Lake, Minn, USA
Stan WA0VIS operating
Equipment (from WA0VPK's shack) : Hallicrafters SX-140 rcvr ; Eico 723 xmtr/722 vfo ;
Electronic T/R switch for QSK ; Homebrew 'W9TO' electronic keyer (vacuum tubes!) ;
rewired Vibroplex 'bug' for keyer paddle.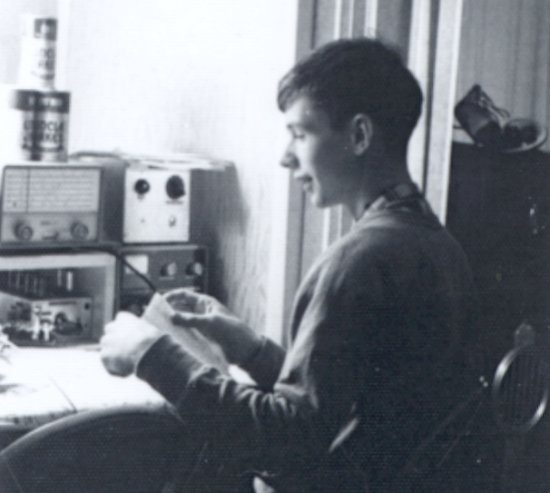 Stan WA0VIS


Don WA0TYL (now SK), we used his call and family cabin for Field Day that year.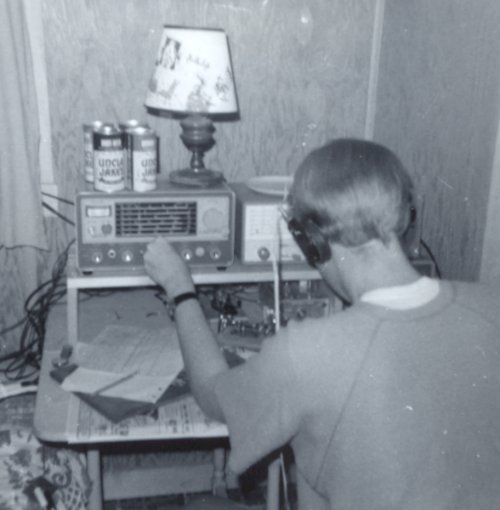 Glenn WA0VPK (now AE0Q)


Stan WA0VIS climbed a tree for the dipole center support!


Glenn WA0VPK and Stan WA0VIS in background.

---