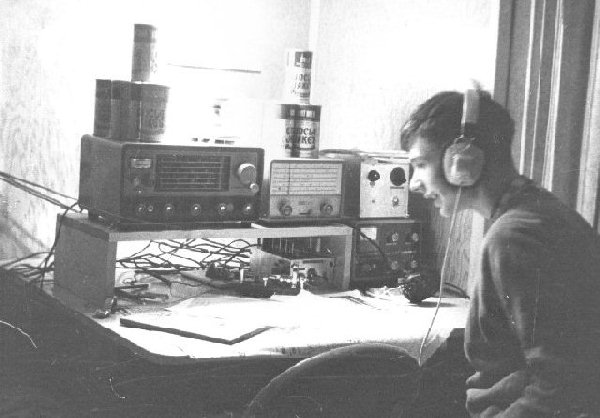 WAØTYL 1969 ARRL Field Day, Martin Lake, Minn, USA
Stan WAØVIS operating
Equipment (from WAØVPK's shack) : Hallicrafters SX-140 rcvr ; Eico 723 xmtr/722 vfo ;
Electronic T/R switch for QSK ; Homebrew 'W9TO' electronic keyer (vacuum tubes!) ;
rewired Vibroplex 'bug' for keyer paddle.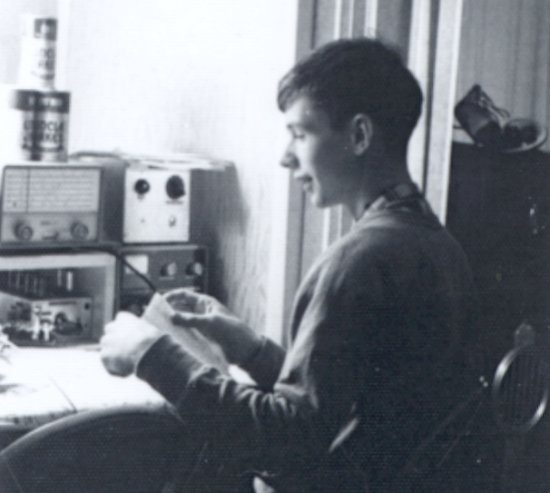 Stan WAØVIS


Don WA0TYL (now SK), we used his call and family cabin for Field Day that year.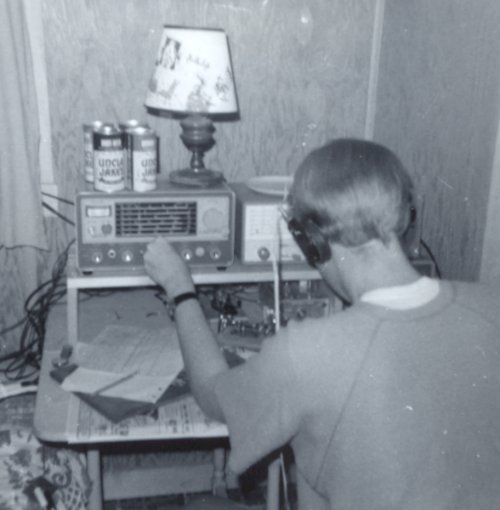 Glenn WAØVPK (now AEØQ)


Stan climbed a tree for the dipole center support!


Glenn WAØVPK and Stan in background.

---