Welcome to the homepage of AB0CW, in Westminster, Colorado.
I have been an amateur radio operator for over 30 years. I first got my novice license back in 1977 in Ohio with the call WD8PCE. My main interests in amateur radio revolve around operating, maintaining, and restoring vintage gear, aka "boatanchors", as well as building homebrew equipment, both tube and solid state. I operate 95% HF CW, mostly in the 80 and 40 meter CW portions of the amateur bands. Other radio-related interests include antique broadcast band receivers, early wireless, LF/Part 15 operation , and "natural radio" ( 10 khz and below ). On these pages you will find a bunch of photos of my gear, along with shematics/design info of some of my homebrew stuff, and various commentary/ramblings.
Click here to see the current ( Nov 2009 ) Radio room operating positions !
Thanks for checking out my site!
---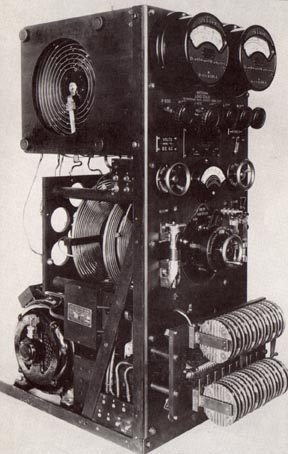 ---
The picture above is a Wireless Specialty Apparatus Co 1/2 kw quenched spark gap transmitter type CR-654A, circa 1917
The Nerd Prince WD8PCE, pounding brass ca. 1977
---
Last Updated 11/26/2009 by Mark
Comments ? MAIL TO: [email protected] Delete the _remove.spam in this address to e-mail me!