Hello! Welcome to QSL.NET's AA4Q page! this is a link to the web page of
Bill Poole, AA4Q,
of Scottsdale, AZ.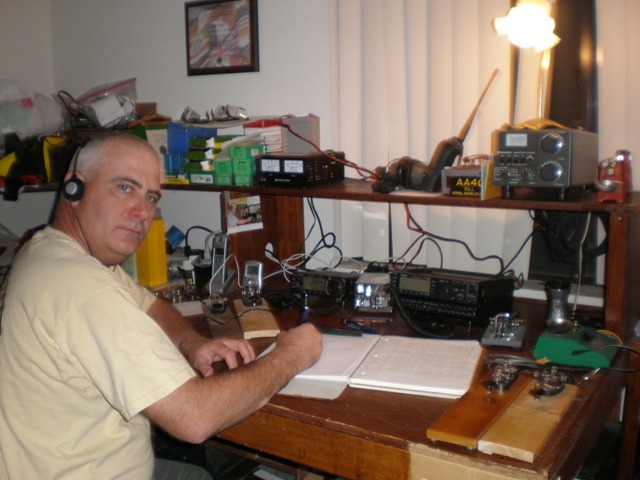 Old photo of the home shack


The primary Web Site of: AA4Q is located at: http://bill.poole.com
You see, wire telegraph is kind of a very, very long cat. You pull his tail in New York and his head is meowing in Los Angeles. Do you understand this? And radio operates exactly the same way: you send signals here, they receive them there. The only difference is that there is no cat.
--- Albert Einstein, when asked to describe radio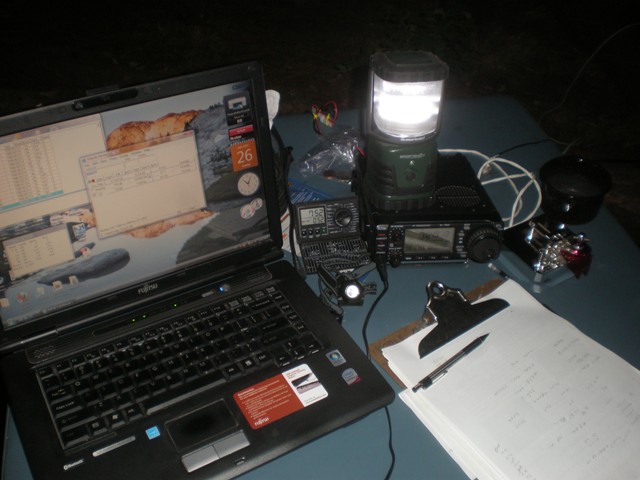 QRP station for FD 2011
34 deg 23.612N, 111deg 24.305W DM44hj 7310'
AA4Q 1B AZ
340 QSOs
I sometimes operate mobile with my Yaesu FT-900AT while driving my truck to and from work and where'ever I'm heading on the weekends.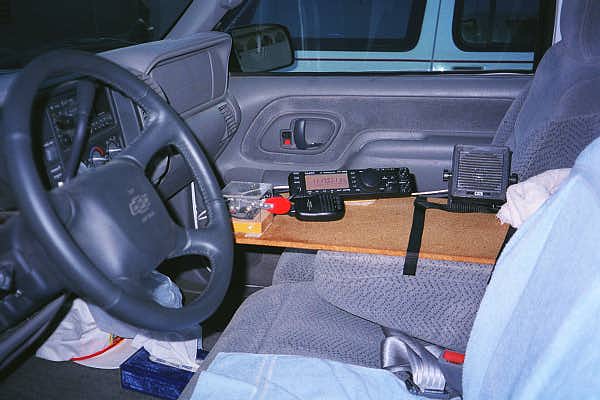 I operate almost exclusively CW. I have the front panel of the radio, the speaker and the keyer paddle on the console between the seats. The body of the radio on the floor behind the driver seat and a Hamstick mobile antenna on the roof with a mag mount!

I first got started in Ham Radio when I was 14 in Florida, in 1975 with the callsign WN4NDR, later WB4NDR. I really enjoyed it, then my interst kinda waned then I got interested again, off and on. It was Ham Radio that got me interested in the RF and microwave specialty in electrical engineering. I like Contesting, DXing, Microwave, Homebrewing, CW! Mostly all I operate now is HF (shortwave frequencies) mobile CW (morse code), a little contesting mobile or from home.

I am occasionally active in one of the 2 clubs I'm a member of: W7MOT K7UGA


I like contesting, unfortunately I don't have a serious contest station.


I use a semi-stealth telescoping ground mounted 40m vertical at home.


I occasionally operate IC-703 2W to 5W battery QRP on hunting or camping trips.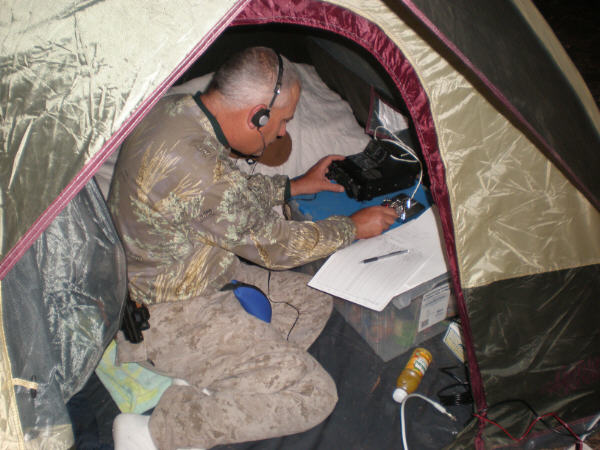 2009 CW sweepstakes!



My stealth antenna at dusk, 40m ground mounted vertical

---
last modified by Bill Poole on 25jun11, 28-Apr-09, 29-Dec-00, ©.
back to AA4Q's homepage.
My main homepage: bill.poole.com.

Mail: [email protected]
Mail: [email protected]
Mail: [email protected]
Mail: [email protected]

卜 毕尔


بل پول