Welcome to
AA3PX's Antenna Page
Dedicated to Harold H. Beverage, other radio Pioneers and fellow enthusiasts with a BIG yard.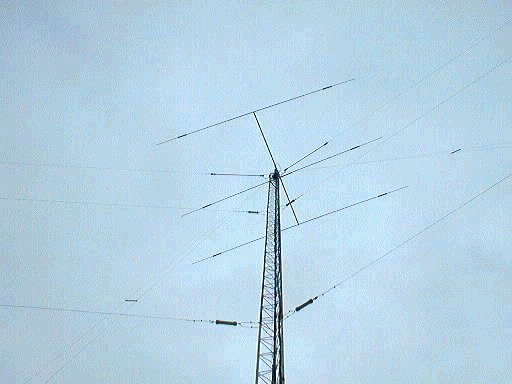 My 160 meter vertical.. 80 Ft Shunt feed, top loaded.
---
 


 Harold H. Beverage PAGE..........( many photos, maybe slow loading )
 Beverage Antenna Design............( If you have the space for it )
 

Inverted"L" info
AC6V's Great Ham Page
G5RV antenna spec's and info
Nordic Shortwave Center
AA3SJ's QRP Page
---
Antenna Construction Info from readers !
( Please E-MAIL me with your Construction Tips and Tricks for posting! )
---
Interesting places to see
AM broadcast history site (very nice)
Longwave page
Nikola Tesla page , Check this out !!!!!
Weather info Observed at


Excellent NOAA Weather Site

Satellite images
---
If you have any questions, comments, would like to add a link to this page, or help. Please contact me :
aa3px at localnet dot com
---
VISITOR'S
Any input would be greatly appreciated.
---