I5M Himite
The Himite is an upper HF band version of the Rockmite, with designed in modifications to improve the original Rockmite efficeincy, it is my current project to evaluate the difference between 15M, and 20M QRP operation, before continuing with the Norcal Sierra project. The basic Rockmite design has been kept, but the designer has added TUNE, and RIT controls to aid tunning in stations around the 15M QRP calling frequency. Dave has also attempted to improve the RF characteristics, leaving some room for modifications by the user.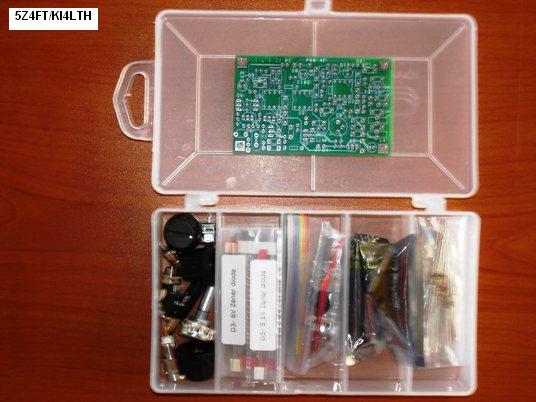 Above: The 15M Himite ready for assembly (March, 09, 2007).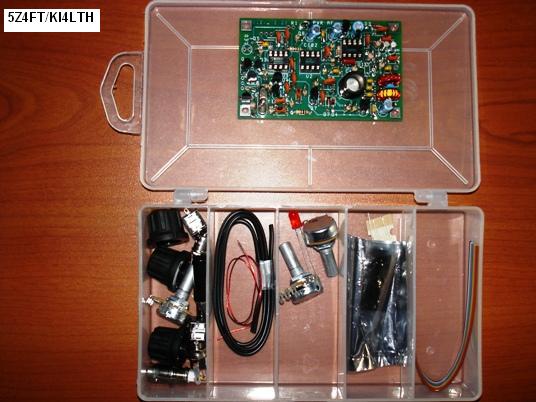 Above: The 15M Himite assembled, ready for connectors, controls, IC Chips, and modifications (March, 16, 2007).
ABOVE: The 15M Himite assembled with connectors, and controls, tested with modification's for 9V battery, and volume control. The encolsure will be fabricated from a commercially available plastic enclosure.(June 16, 2007)
| | |
| --- | --- |
| 15M Himite from above | 15M Himite at operating position with computer mouse as iambic key |

ABOVE: The Completed 15M Smallwonder labs Himite in a QRPproject-DL Aluminum enclosure!(April, 07, 2011)



Below is a schematic of my modified version of Dave Bensons(K1SWL) Himite for 15M. The schematic is self explanatory.


Modified Himite Board File

Himite 15M instruction manual.

Himite connectors and controls.

Himite/Rockmite supplement.

NOTE: Smallwonder labs no longer produces the Himite series. The Rockimte series is still available.