The English School Radio Club

Revised Preliminary Notes
Return To Main Page
What is Amateur Radio?
Amateur radio is the use of a wireless transmitter for communications with some other amateur somewhere else, and is done for fun and personal enjoyment, and not for money. Amateur radio was founded in stages during about 1920-1940.
People who were unprofessionally linked to electronics built their own transmitters and receivers which they wanted to use. So certain frequencies where given to them where these people could talk. This gave birth to amateur radio.
There are millions of amateurs all over the world now with which any other amateur can communicate with.There is no reason why anybody should be involved in amateur radio. Everybody does it for fun. There are also special contests and awards from different organisations which are given to amateurs who communicate with certain countries or persons etc.
License
To use or own an amateur transmitter without a license is illegal. The license is necessary so the government can know who uses a transmitter, who should not use one and so they know what is going on.
Laws and Regulations
There are certain laws which apply for amateur radio e.g.
Bad language is prohibited, as is politics and propaganda
Playing records or cassettes for fun is prohibited.
The use of an amateur transmitter for business is prohibited.
The use of secret codes is prohibited.
The transmitter is to be used only on the allowed frequencies
A Log-Book must be kept in every station. In this Log-Book all the details of contacts made must be written.
There are more laws which are set by the Ministry of Communications and Works

Equipment

To be able to communicate with other amateurs ,one must own the appropriate equipment.

This equipment makes the shack. It usually is:


Transceiver (Transmitter, Receiver) }

Power Meter } These are all

Loudspeaker } essential.

Microphone }

Antenna Tuner

Morse Key

Amplifier

Computer

Terminal Node Controller (TNC)
and many more.
Communicating
When all is ready and the transmitter is tuned up so as to produce the maximum power output it can, all that is left to do is push the microphone button and talk.
When contacting another station, one usually mentions his/her name, location and signal report (which confirms a contact so is always given in a contact).
To be able to understand what another amateur is saying, the following means of help have / been devised:
The I.T.U. phonetic alphabet
The Morse code
The Q-Code
The RST-Code
The I.T.U. Phonetic Alphabet
When somebody says his name, for example, it is not easy to write it down. Even if he spells it out letter by letter, it may seem difficult, especially when the signal is not good. So the International Telecommunications Union (l. T. U. ) created the phonetic alphabet. Each letter in our ordinary language is represented by a word, so in this way one can spell his name using words, not letters. This is very efficient and everybody uses it. The phonetic alphabet exists in many languages like English, French, German, Spanish, etc.
The English recommended I.T.U. phonetic alphabet is as follows:
| | | |
| --- | --- | --- |
| A - ALPHA | J - JULIET | S - SIERRA |
| B - BRAVO | K - KILO | T - TANGO |
| C - CHARLIE | L - LIMA | U - UNIFORM |
| D - DELTA | M - MIKE | V - VICTOR |
| E - ECHO | N - NOVEMBER | W - WHISKY |
| F - FOXTROT | O - OSCAR | X - X-RAY |
| G - GOLF | P - PAPA | Y - YANKEE |
| H - HOTEL | Q - QUEBEC | Z - ZULU |
| I - INDIA | R - ROMEO | |
So the name NICOLAS would be spelt like: "NOVEMBER ,INDIA,CHARLIE,OSCAR,LIMA, ALPHA, SIERRA ". The callsign 5B4ES is like: "FIVE, BRAVO FOUR ECHO, SIERRA". And NICOSIA is spelt like: "NOVEMBER, INDIA, CHARGIE, OSCAR, SIERRA, INDIA, ALPHA".
Note: Different words other than those recommended by I.T.U. can be used, but it is best that the I.T.U. phonetic alphabet is used.
The Morse Code
In the past, amateurs did not have microphone operated transmitters. Their transmitters could only send one signal, but by interrupting it on and off, they could still communicate using the Morse code.(CW mode)
By changing the length time the signal is sent, they could send long and short periods, so they were in effect sending 'dots' and 'dashes'. By combining these dots and dashes, the Morse code was created. This is as follows:
| | | | | | | | |
| --- | --- | --- | --- | --- | --- | --- | --- |
| A . _ | F . . _ . | K _ . _ | P . _ _ . | U . . | Z _ _ . . | 1 . _ _ _ _ | 6 _ . . . . |
| B _ . . . | G _ _ . | L . _ . . | Q _ _ . _ | V . . . _ | | 2 . . _ _ _ | 7 _ _ . . . |
| C_ . _ . | H . . . . | M _ _ | R . _ . | W . _ _ | | 3 . . . _ _ | 8_ _ _ . . |
| D _ . . | I . . | N _ . | S . . . | X _ . . _ | | 4 . . . . _ | 9 _ _ _ _ . |
| E . | J . _ _ _ | O _ _ _ | T _ | Y _ . _ _ | | 5 . . . . . | 0 _ _ _ _ _ |
So the name NICOLAS would be sent like:
" _ . . . _ . _ . _ _ _ . _ . . . _ . . . "
The Q-Code
Using Morse code, it takes time to send messages such as: "Who is calling me ", since Morse is sent letter by letter. So it was decided to create a type of code in which the common phrases used in amateur radio were shortened to a three-letter code. So instead of sending "Who's calling me?", we send "QRZ". This code has lasted, and is now also used in phone communications microphone) too. A few of these codes are shown below:
QRM - Interference from another station.
QRN - Interference by static.
QRT - Stop sending. I'm closing down the station.
QSO - Contact with another station.
QSL - Acknowledgment of receipt.
QSY - Change frequency.
QTH - Location
QRZ- Who is calling me!
The RST Code
When somebody presses his microphone switch and starts making a QSO with another station all the way around the world, he cannot be sure whether the other station can hear him, and if he can, how well he can hear him. To find this out both stations exchange signal reports, telling each other how clear, strong and in the case of Morse, what the tone of the signal is.
What is exchanged is called the signal report, and consists of two or, when in Morse, three units. The first number given represents the readability of the signal, and is represented by the capital letter R. The second number gives the signal strength, and is represented by the letter S. The third number is used only in Morse, RTTY (Radio TeleTYpe) and a few other modes, is not used with the microphone, and shows the tone of the signal. It is represented by the letter T.
The actual code is given later.
The Log Book
Every station must have a Log-Book. The Log-Book is a book in which all the information for all the QSOs made is written. The information is:
DATE
TIME (START & FINISH)
MODE
FREQUENCY
CALLSIGN
SIGNAL REPORT
and REMARKS which are not necessary.
Nowdays we have replaced the hand written log books with logging software on computers. These help us to do the logging easier and quicker, and believe me with a lot more fun!
QSL Cards
The QSL Card is a means of confirming that a QSO has been made between two stations. For example when station "A" contacts station "B" then station "A" sends a QSL card to station "B" and station "B" sends a card to station "A". The information which is written on the ard is the same as that written in the Log-Book.
The QSL cards are also required for awards. For example, certain organizations might ask for 100 different QSL cards from 100 different countries for a certain award. In most countries there are QSL-Bureaus which help in the cheap exchange of QSL cards.
Callsign
The Callsign of a station is its characteristic. For example, there is only one 5B4ES station in all the world. The PREFIX of a callsign is the characteristic of a country. For Cyprus this is "5B4" and for Italy it is "I".
The SUFFIX is the characteristic of a station within a country. For the ENGLISH SCHOOL, this is "ES". There is only one "ES" suffix in Cyprus. There are other "ES" suffixes outside Cyprus, e.g. "SV1ES". "SV1" is the characteristic of Athens, Greece. "SVlES" is a station in Athens.
All callsigns are made of a prefix and a suffix. The prefix is always first, and the suffix is always second.
Mode
This is the type of signal which is sent. There are different types:
SSB (USB,LSB) - SINGLE SIDE BAND (UPPER SIDE BAND,LOWER SIDE BAND)
C.W. - CARRIER WAVE (MORSE)
F.S.K. - FREQUENCY SHIFT KEY (RTTY)
F.M. - FREQUENCY MODULATION
A.M. - AMPLITUDE MODULATION
The above are the most commonly used modes, and can be found on all modern transceivers The major mode used is SSB, which uses the microphone.
Band
This has to do with the wavelength of the transmitted wave. It is measured in meters and can be, as far as us amateurs are concerned: 70cm, 2m,15m, 20m, 40m, 80m,160m and a few others. "20m" means the wavelength is 20 meters.
Frequency
This is the number of complete waves which are transmitted every second from the antenna. It is measured in Cycles per second (C/s) or HERTZ (Hz), but we use the MEGAHER7Z (MHz) which means million HERTZ. E.g. a wave of wavelength 20m is approximately l4MHz. "l4MHz" means 14,000,000 Hz.
Note: If there is a station on 14.150 MHz, and you are listening on 14.160 MHz you will not be able to hear the other station. To hear him, you must be exactly on 14.150 MHz.
Language Used
According to the license, we are allowed to use any language we like. We usually use English when we talk to other amateurs but any language which can improve the contact can be used. So in Cyprus if we contact a Greek-speaking station, we can use Greek if we wish.
G. M. T. The time used is not local time for every station, but G. M. T. (GREENWICH MEAN TIME). This is done so as to avoid confusion.
DX is a rare or far away country. Cyprus is a DX. Most stations want to contact these DX, rare stations, since most awards require contacts with such stations.
CQ basically means "1 want to talk to somebody, I want to make a QSO"
SKED CALLS means an appointment on the air. For example two friends can arrange to meet on the air on a certain day, time (G. M. T.), frequency (MHz) and mode.
YL/OM When we don't know the name of an amateur, then we call him OLD MAN and this is written as OM. If the other amateur is female, we call her YOUNG LADY, written as YL.
73, 88 These are two numbers used in amateur radio and they mean:
73 - Bst Regards
88 - Love and Kisses
73 is used in almost all QSOs, but 88 is rarely used.
This is the end of the Preliminary Notes of the Radio Club.The Practical Notes of the Radio Club follow, that have to do with practical skills and knowledge of how really things work, either these are a tranceiver and its settings or how a QSO is made.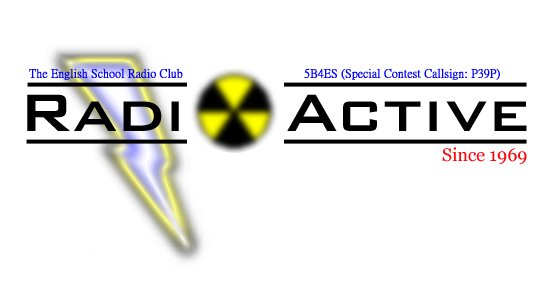 Notes Revised and Rewritten by Nicolas Lymbouris, April 1999
WebSite ReDesigned By Christakis Zapitis