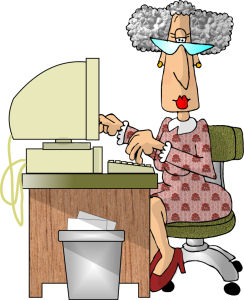 YL nets, mailing lists, websites, etc.
YL IRLP/EchoLink net is on the first and third Saturdays of each month at 2100 UTC, which for those of us in New Zealand and Australia corresponds to the Sunday morning following the first and third Saturdays. It is on IRLP reflector 9008 and Echolink conference *VAN-IRLP* 256919. These two systems are linked together digitally, so anyone appearing on one system will be linked into the other automatically. Our thanks goes to the owner Dave Cameron VE7LTD and to John Kobberstad KC8FRW for liaising. Ann ZL3TNT is the net controller and I (David ZL3AI) will be sitting next to her doing the paperwork. There is an email list that supports the use of this net. To subscribe, send a blank email or visit the yahoogroup.
YLs Connected mailing list for YLs from around the world to share news and information with fellow YLs from the far corners of the world. The good news and bad within the Amateur community. Ann ZL3TNT is the list owner. To subscribe, either send a blank email or visit the yahoogroup.
YL Downunder Net which started life as a net to gain contacts for the CLARA 40th Anniversary Challenge but continued after that event, renamed as the YL Downunder Net. Shirley VK5YL, formerly VK5JSH is the net controller. Although it is a VK net, anyone around the world is invited to participate. The net is on the fourth Thursday of the month at 0500 UTC on the linked *VKEMCOMM* EchoLink Conference and 9508 IRLP Reflector.
UKLOTA net are at the moment looking at changing the date and time of this. See their very own *UKLOTA* EchoLink conference and their website at http://www.ladiesontheair.proboards37.com The trustee's email address is lindka at btinternet dot com
VE3TTT net on the VE3TTT-R EchoLink node at 2130 UTC on alternating Wednesdays. 2008 dates are: Jul 30, Aug 13,27, Sep 10,24, Oct 8,22, Nov 5,19, Dec 3,17,31.
YL email reflector administered by Angela PE1BIV To be added, please send Angela an email at yl-hams01 at scholder dot nl
Organisations
ALARA Australian Ladies Amateur Radio Association
BYLARA British Young Ladies Amateur Radio Association
CLARA Canadian Ladies Amateur Radio Association
WARO New Zealand Women Amateur Radio Operators
YLRADIO YL Radio - Western Canada
....plus lots more....try your favourite search engine
---
Last updated 2009-06-18