Victor's Trip Report!
Back to Travel Page Back to Fred's Page
An Australian friend of our family, Victor Catchpoole with his wife Margaret and their two daughters, Heather and Barbara, travelled around New Zealand in a rental car. On return to home near Sydney Australia, Victor sent an email message to his Mother who lives in Brisbane, reproduced here with Victor's permission. You may find this diary of interest to help you with your own planning.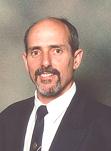 Victor
From: Victor Catchpoole

Sent: Tuesday, December 26, 2000 9:53 AM

Subject: New Zealand Itinerary

Anne, Victor's Mother

Dear Mum and Graham,

Here is the updated version of our New Zealand Itinerary. I hope you enjoy reading it as it took me ages to write it.

Love,

Victor.
WARNING: The author takes no responsibility for any heartache caused to readers who may wish to be back in New Zealand.
Friday 1st December 2000.
Drive from Portland to Sydney.
Stay with Roslyn who will drive us to Sydney Airport on Saturday.
Saturday 2nd December 2000.
11:30hrs Depart Sydney on Qantas flight 43 to Auckland.
16:25hrs Arrive Auckland and picked up the rental car.
Viewed Auckland from One Tree Hill Lookout at night.
Stayed at Tudor Court Motor Lodge, Auckland.
Drove 70km.
Sunday 3rd December 2000.
Viewed Auckland from One Tree Hill Lookout (Daytime). As a protest, the local Maori recently killed the One Tree, which was subsequently cut down by the council. So it is now a no tree hill.
Drive around the city and over the Harbour bridge.
Visited the Sky Tower to see the view, "From sea to shining sea."
Drove down to Pokeno on Highway 1, then across to Thames on the Coromandel Peninsula. Here we were in time to watch their annual Christmas street parade.
Drove up to the Kauaeranga Valley where I did the 8 hour walk to the Pinnacle (returning via Billygoat Basin) in 3 hours 20 minutes. From the top of the Pinnacle, the view was fantastic over the east coast.
Went for a swim in Hoffman's Pool (in the river) to cool off.
Stayed at the Huia Lodge in Kauaeranga Valley.
Drove 190km.
Monday 4th December, 2000.
Visited the Butterfly and Orchid Garden at Thames. The garden was in a glass house. The garden and butterflies were beautiful, but it was so hot and humid in there, I had to keep coming out into the fresh air to recover.
Drove south to Matatoki Farm Cheese and tried some of the local cheeses.
They make a sheep Gouda, which tastes just like Kraft Cheddar. My favourite was the Coromandel Blue, which was very mild for a blue vein cheese.
We continued south to Paeroa, where we took some photos with the big L&P Bottle. I made some enquires at the local Visitors Centre and discovered that L&P is not actually made using Paeroa spring water any more. Sorry to disappoint you Mum, but it is made from tap water in Auckland.
From here we drove east to Waihi, and then followed the coast south to Te Puke. Here we bought some lovely fresh fruit before heading inland and to Rotorua. All the farms here (and in many other areas) are protected from the wind by tall hedges.
In Rotorua we went for a swim at the Polynesian Spa. This complex has two separate types of spring water. One is the cloudy, acid water of the Radium and Priest Springs. These springs feed several pools ranging in temperature from a warm 33°C, up to 44°C, which is just bearable. The other type of water is a soft alkaline water at a comfortable 38°C. But Heather discovered that the alkaline water turns silver jewellery black (temporarily). Hence the warning signs to remove your jewellery.
Stayed at the Santa Maria Motel, Rororua.
Drove 252km.
Tuesday 5th December, 2000.
Drive to Lake Okareka and past the Blue and Green Lakes to the Buried Village. Here we went on a guided tour and learnt some interesting Maori history about the place. The village had a beautiful trout filled stream, ending in a 15 metre water fall.
Drove back into Rotorua for a guided tour of the "Te Whakarewarewa tanga o te ope taua a wahiao" Thermal Village. Here we saw boiling mud, geysers and a cultural show. All very interesting.
That night we were picked up from our motel by bus, for a tour and show at the Tamaki Maori Village. This was also very educational and entertaining. By this time we knew all we wanted to about the Maori culture.
Stayed at the Santa Maria Motel, Rotorua.
Drove 49km.
Wednesday 6th December, 2000.
Left Rotorua and drove south to Taupo, past the Ohaaki Geothermal Power Station, and onto Napier. From here we went through Hastings and Waipukurau to Woodville. Here we saw a group of wind generators on the hill tops.
We continued south, stopping at the Mt Bruce National Wildlife Centre. Here we saw some live Kiwi birds in their simulated nocturnal habitat.
We then drove onto Wellington, where we had a ride on the Cable Car, and saw the night lights from the Victoria Lookout.
Stayed at the Newlands Court Motel, Wellington.
Drove 591km.
Thursday 7th December, 2000.
Visited New Zealand's Parliament House, "The Beehive."
Visited Mt Victoria Lookout for the daytime view.
Visited the Te Papa museum. They had some wonderful displays there, including many art works. I loved the 1970's era Holden, clad in rusty corrugated iron.
2:30pm Departed on the interislander ferry "Aratere" (quick path) to travel the 69km to Picton.
5:30pm Arrive at Picton after a scenic trip through the sounds.
Drove to Blenheim and continued south along the coast. The scenery here of brown pastures was very dull, until we reached the town of Kaikoura. This town is on a small bay surrounded by green hills and tall snow capped mountains. This is the post card scenery of the South Island, of which I will never tire.
I needed a hair cut, so I let Barbara shave my head. She had been pestering me for years to allow her to do this. (By the time I return to work on the 22nd December, it should have grown back to normal. She also talked me into growing a goatee beard, which I shaved off the day I returned to work.)
Stayed at the Lobster Inn Motor Lodge, Kaikoura (with spa bath).
Drove 312km.
Friday 8th December 2000.
Visited the Kaikoura seal colony, but only saw some seals in the distance.
The road south of Kaikoura hugs the coast. Whilst driving along here we saw dolphins swimming in the ocean. We also saw seals on the rocky beach and stopped to take a photo. We got within 10 metres of the seals. The recommended safe distance.
We continued along to Christchurch where we visited the Antarctic Centre. One of the features here was a room that simulated antarctic conditions, with snow and ice. The temperature was -5°C and the visitors were supplied with warm coats before entering. We all thought that it was just like being back in Portland in winter.
In the city we climbed the bell tower of the Christchurch Cathedral to see the view. I loved the narrow winding stone staircase of the bell tower. I will have to build one at home. "And one more leading nowhere just for show."
Just south of Christchurch is the main harbour for the area at Lyttleton. Here we visited the historic Timeball Tower. The Time Ball was used in days gone by to allow ships in port to accurately set their chronometers. This was vital to navigation at sea in those days.
That night Heather and I went to a Christmas Concert at the Christchurch Cathedral. They had a choir, a chamber orchestra and a brass band, who did a few items each. It was quite good, but not Christmas Carols as we had expected.
Stayed at the Gothic Heights Motel, Christchurch.
Drove 242km.
Saturday 9th December 2000.
Continued south, stopping at the Ashburton community markets for breakfast.
Further south we stopped for lunch at the town of Oamaru, where we sampled some of the local boutique cheeses.
We were disappointed at Dunedin because we could not tour the Cadbury Chocolate Factory there. So we continued south to Balclutha, west to Gore, and south to Invercargill. Here the sun sets at 8:30pm this time of year, but the twilight lasts until 10:30pm. So we had plenty of time to go for a walk through the park and view the historic brick water tower.
Stayed at the Townsman Motor Lodge, Invercargill.
Drove 610km.
Sunday 10th December, 2000.
Drove south to Stirling Point at Bluff. The southern most town on the South Island. Here they have one of those signposts with many arms, telling you how many thousand kilometres to various places around the world.
From here we drove back towards Invercargill, and then east and south to Slope Point. This point is even further south than the town of Bluff. Yes, there is another sign post here. Equator 5140km, South Pole 4803km. I climbed down the cliffs to have a swim in the Southern Ocean, which was quite cold.
We then drove north east to the Catlins Forest Park area, where we visited McLean Falls. These are beautiful waterfalls, so I went for a swim to have my photo taken under the falls. This was colder than the ocean, even painful. But it was worth it, as we got some lovely photos.
I then realised that we had come a lot further than I expected and the petrol tank on the car was getting very low. Fortunately there was a general store at Papatowai, where we bought some petrol. We then had a walk on Tautuku Beach before returning to Invercargill via a back road through Wyndham. That night we ate at Macdonalds and went to the movies to see "Chicken Run", which I enjoyed.
Stayed at Monarch Motel, Invercargill.
Drove 321km.
Monday 11th December, 2000.
Drove west along the coast to Te Waewae, then north to Te Anau. Its lovely by the lake at Te Anau, surrounded by snow capped mountains. Yes, I did go for a swim, just to get another photo, and it was very cold.
We were in Te Anau by lunch time and we were planning to stay the night, so we had a leisurely lunch at "The Ranch", one of the local restaurants. (We usually just get takeaway food, which the kids prefer and is more economical.) We then spent the afternoon looking around the souvenir shops and booked into a motel. This motel had a spa bath, and when it was filled, the water was a beautiful blue colour.
Stayed at the Lakeview Motel, Te Anau.
Drove 216km.
Tuesday 12th December, 2000.
Drove down to Milford Sound through the 1.2km long Homer Tunnel. Just before the tunnel we went for a walk in the snow. The scenery here is absolutely breathtaking. Every corner you go around opens up a new panorama with snow-capped mountains, wreathed in waterfalls. There are cars pulled over everywhere just to look at the view. It took us most of the day just to drive 144km, due to frequent stopping. 5:00pm At Milford Sound we departed on an overnight cruise aboard the Milford Wanderer. This boat cruised below waterfalls, against sheer cliffs rising 2000 metres to the snow. We saw some seals resting on the rocks and others playing in the water with the dolphins. There were also kayaks that the passengers could use when the ship was at anchor. The ship carried 60 passengers, and we had a small compartment with 4 bunk beds and a port hole just above the water line.
Stayed onboard the Milford Wanderer on Milford Sound.
Drove 144km.
Wednesday 13th December, 2000.
Breakfast onboard the ship and a leisurely cruise back to the wharf past more seals, dolphin and waterfalls.
9:15am Arrive back at the wharf.
Drive back to Te Anau (the only way out) then up towards Queenstown, with lunch at Athol along the way.
At Queenstown ride the exciting Shotover Jet Boat and go up in the Gondolas to see the view. No time to stop the night as we have to get to Franz Josef Glacier the next day. Leave Queenstown and drive to Wanaka.
Stayed at Alpine Motel, Wanaka.
Drove 424km.
Thursday 14th December, 2000.
Visit Puzzling World at Wanaka. Here they have a huge maze to walk through and a gallery with holograms and other interesting visual effects. There is also a room with many different types of puzzles to work at. There were a lot of puzzles there that I had never seen before. Unfortunately we could not stay long as we had to be at Franz Josef by 1:30pm.
From Wanaka there is more beautiful scenery past Lake Wanaka, Lake Hawea and down through the Mount Aspiring National Park to Haast Village on the coast.
From here we drove north along the coast. Even through the pouring rain the view was lovely.
At Franz Josef we went to the Guide's office and were supplied with all the necessary equipment. Waterproof walking boots, thick woollen socks, steel talons to clamp onto the boots, a gortex rain jacket, woollen gloves and a walking pole. From here we were taken the 5km to the glacier access road, by bus. Then we walked the 2km to the glacier, before the climbing began.
Once we had the steel talons clamped to the boots it was very easy to walk on the ice. In the steep sections, the guides had cut steps in the ice to make climbing easier. The ice is white on top, but a beautiful blue colour down inside where we walked through the crevasses. We were very lucky, because when we arrived at the glacier the rain stopped. There was even some patches of sunshine in places. This was one of the highlights of our trip.
After returning from the glacier we drove on to Hokitika, where we stayed the night in a modern log cabin by the beach. It was lovely to hear the waves pounding on the beach as we lay in our beds.
Stayed at Shining Star Log Chalets, Hokitika.
Drove 433km.
Friday 15th December, 2000.
Visit Jade Factories, Glass Blowing, Jewellery and craft shops at Hokitika.
On the way to Greymouth, near Arahura, we passed over some long one lane bridges that also carried a railway track.
In Greymouth we stopped at KFC for lunch, but the service was so bad that I walked out. This was fortunate, because further up the coast we stopped at "Darcy's Buffalo Bar and Grill for lunch." This new restaurant has a beautiful view over the ocean and along the coast.
After leaving Darcy's we arrived at the Punakaiki Blowholes just in time for the high tide. The blowhole was quite spectacular, in amongst an aptly named rock formation, called Pancake Rocks. There are also limestone caves in the area which we did not have time to visit.
We continued driving north along the coast to Westport, before turning inland to Murchison. From here we headed north to Motueka, where we were back on the coast. It was quite a change driving through these fertile farmlands, after spending days travelling along the rugged and beautiful west coast. From Motueka we headed east to Nelson.
Stayed at Tudor Lodge Motel, Nelson.
Drove 444km.
Saturday 16th December 2000.
We followed the coast road from Nelson around to Picton. The section from Havelock to Picton was particularly beautiful with views across the sounds.
We arrived in Picton in time to see the interislander ferry the "Aratere" dock, followed by the high speed "Lynx" catamaran.
11:00hrs Depart Picton on Lynx. This was a very comfortable ferry, which felt more like being in an aeroplane. The only difference was that there were no seat belts. Again we enjoyed the beautiful scenery around the sounds as we left the South Island.
13:15hrs Arrive Wellington. Here we visited the Te Papa museum again, as we did not have enough time to see everything on our last visit.
Drove to the east around Wellington Harbour to the Rimutaka Forest Park. Here we visited the Catchpoole Valley and I walked the Orongorongo track, returning via the Cattle Ridge Track and Butcher Track. In half the recommended time of course. The brochure said that "this is one of New Zealand's finest conservation areas and most popular walks."
Stayed at the Foreshore Motor Lodge, Petone.
Drove 272km.
Sunday 17th December, 2000.
Went shopping at the Lower Hut Mall before meeting Fred and Marjory Johnson, and their daughter Linda. They had invited us to lunch at the Cobb & Co Restaurant, Petone.
After lunch we travelled north to Upper Hutt, where we saw a set for the movie "The Lord Of The Rings". This is reputed to be the most expensive film ever made. From here we headed to Porirua and then north along the coast.
We stopped at the Lindale Tourist Complex for Ice Cream, but were pleasantly surprised by the range and quality of the other shops there. They also sold the locally made Kapiti Cheese. There was a lolly shop, a honey shop, an olive shop, a woodcraft shop all with a vast range of quality merchandise.
A little further up the road we stopped at a farmgate fruit shop. Here we bought fresh raspberries, loganberries, blackberries and boysenberries.
We booked into a motel at Levin. The motel had a spa bath, but it also has a railway track just outside the bedroom window. Fortunately there were not too many trains that night. Before night fall we drove to Waiterere Beach.
Here we drove along the beach to the wreck of the sailing ship, the "Hydrabad", and watched the sun go down over the Tasman Sea. Something that you will never see from Australia.
Stayed at Bassingers Motor Lodge, Levin.
Drove 154km.
Monday 18th December, 2000.
Drove from Levin, through Shannon and Foxton Beach to Bulls. Heather got her photo taken beside the "Welcome To Shannon" sign for her dog, Shannon. We had lunch and then looked around the craft shops of Bulls.
Went to Palmerston North to visit Barbara and Fred Setter. Barbara suggested that we go for a drive to see the beautiful grounds of their Massey University. Then we drove on through the gorge to Woodville to see the wind generators, before returning to the Setter's home via Pahiatua.
Stayed with the Setter's, Palmerston North.
Drove 272km.
Tuesday 19th December, 2000.
Drove north west to Wanganui and on to Opunake Beach, near Mt Egmont. At the end of the beach was a small shed that houses a small 365kW hydro-electric generator. We then followed the coast around Mt Egmont to New Plymouth, where we stopped for lunch. We did not get to see Mt Egmont as it was shrouded in cloud. Near New Plymouth we briefly stopped to see the visitor's information at the Methanex petro-chemical plant. It was very impressive. Here they convert the abundant natural gas into unleaded petrol for domestic use and methanol for export.
We continued along the coast to Awakino, then inland to Te Kuiti and the Waitomo Caves. We did the limestone cave tour, which ends in the boat ride through the glowworm grotto. The ceiling is covered in glowworms and it is like looking up into the night sky.
From here we followed Highway 3 to Hamilton, then Highway 1 back to Auckland.
Stayed at the Dilworth Motel, Auckland.
Drove 697km.
Wednesday 20th December, 2000.
We drove into the city centre to do some shopping then stopped to see The Grinch movie. I enjoyed the movie. It's a good story and the movie was well produced.
3:30pm Returned the rental car.
6:00pm Board Qantas Flight 44 to Sydney.
19:45hrs Arrive Sydney Airport where we were picked up by Roslyn and Richard.
Stayed with Roslyn and Richard at Parramatta.
Thursday 21st December 2000.
Christmas shopping at Penrith.
4:00pm Dental appointment for check-up.
Friday 22nd December 2000.
8:00am Car into Wallerawang to have the air conditioner repaired.
6:00pm Ride bicycle to work.
Saturday 23rd December 2000.
7:00am Ride bicycle home.
6:00pm Ride bicycle to work.
Sunday 24th December 2000.
7:00am Ride bicycle home.
1:00pm Roslyn and Richard arrived with the seafood for dinner.
Monday 25th December 2000.
6:00am Ride bicycle to work.
9:30am Roslyn and Richard returned to Parramatta.
19:00hrs Ride bicycle home. Merry Christmas.
Total Distances:
By rental car 5,572 km.
By aeroplane 4,322 km.
By ferry 138 km.
Grand Total 10,032 km.
Back to Travel Page Back to Fred's Page
_____________________________________________________________________________