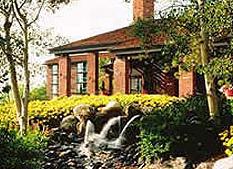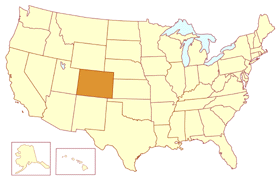 2005 YLRL Convention
Hotel Denver Tech Center
Denver, Colorado
August 11 - 14, 2005
---
SCHEDULE OF EVENTS
Below is a schedule of events for the Convention of what is being planned everyday.
To learn more about each activity, go to the Convention Events Page for a summary of each activity, forums, banquets and events.
Walk-in Regisration for the Convention can be downloaded using the html registration form.
'PLEASE ARRIVE 15 MINUTES EARLY FOR TOURS'
Wednesday, Aug. 10th, 2005

| | |
| --- | --- |
| 5:30pm - 11pm | Oklahoma at the Country Dinner Playhouse |
Thursday, Aug 11th, 2005

| | |
| --- | --- |
| 8am-10pm | Hospitality Suite open |
| 8am-10pm | Special Event Station ACOYL open |
| 9am-3pm | Celestial Seasons/Leaning Tree Tour |
| 1 pm-6pm | Vendor/Craft Exhibitor Set up |
| 7pm-10pm | DX Meeting |
Friday, Aug 12th, 2005
8am-6:30pm
Hospitality Suite open (Breakfast items from 8am-10am)
8am-9am
Board Member Breakfast
8am-??
Special Event Station ACOYL open
9am-1 pm
Molly Brown House Tour and Tea
1 pm-6pm
Forums
1 pm-6pm
Vendor/Craft area open
6pm
Social Time
6:30pm-8:30pm
Welcome Banquet Celebrating 50 years of Conventions
Speaker TBA
9pm-10pm
Hospitality Suite open
Saturday, August 13th, 2005
8am-6:30pm
Hospitality Suite open
(Breakfast items from 8am-10am)
8am-10am
YLRL Member General Meeting
(all Members please attend)
9:30am-1 pm
OM/Guest Tour-Forney Museum of Transportation
11 am-12pm
YLRL Member Group Photo
(all Members please attend)
12:15pm-1 :30pm
YLRL Member lunch/Continuation of Board meeting
(all YLRL Members please attend)
2pm-6pm
Vendor/Craft area open
2pm-??
Special Event Station ACOYL open
2pm-6pm
Denver Museum of Science and Nature Tour
6pm
Social Time
6:30pm-8:30pm
YL-OM Banquet
Speaker TBA
9pm-10pm
Hospitality Suite open
Sunday, Aug. 14th, 2005

| | |
| --- | --- |
| 8am-1 pm | Hospitality Suite open |
| 8am-1 pm | Vendor area open |
| 8am-1 pm | SWAPFEST open |
Monday, Aug. 15th, 2005

| | |
| --- | --- |
| 9am-12pm | Quilt Shop Hop |

Return to Convention Home Page