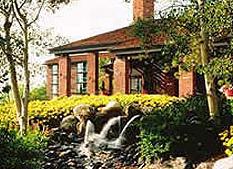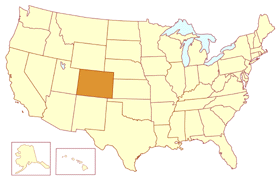 2005 YLRL Convention
Hotel Denver Tech Center
Denver, Colorado
August 11 - 14, 2005
---
Convention Events
Non-Registered Events - open to everyone and you don't have to register to participate

| | |
| --- | --- |
All the tours except the OM/Guest Tour-Forney Museum tour are full!
Registered Events - those events you have to register or sign up for such as the tours or the banquets such as:

| | |
| --- | --- |
SCHEDULED EVENTS
NON-REGISTERED EVENTS
Hospitality Suite
The Hospitality Suite is hosted by the Colorado-YL's. This meeting area will be open during most convention hours. This is where you pick up your registration packets. It is a great place to meet others in your party, play board games, exchange e-mail and addresses or leave messages on
the message board. Continental breakfast foods will be served 8am-10am Friday and Saturday mornings.
Special Event Station AC0YL
The radio room is located in Room 336. It will be a Special Event Station with the Colorado-YL's club callsign of ACOYL. Feel free to get on the air and make contacts. There will be someone there to help answer any questions and help you get on the air.
Vendor/Craft Exhibit area
Enjoy the Vendor / Craft area across the hall from the Hospitality Suite. Here you will find a number of Non-profit clubs demonstrating their involvement in Ham Radio. If you are interested in finding out more about Amateur Radio, this is a great room to visit. Ask questions and find out how other YLs are participating in the hobby. Vendors will be here to show off their wares. Craft artisans will have special displays as well on Friday and Saturday. Be sure to stop in and check it out!
Here is a Vendor/Craft Exhibit Flyer that you can download.

Forums
Forums will be held on Friday. Check out YL speakers on such topics as VHF, Youth in Amateur Radio, Awards and many other topics. Presentations will be 45 minutes with 15 minutes between topics offering a great choice of subjects.

YLRL Business Meeting
All YLRL members, please plan on attending the YLRL Business Meeting on Saturday morning. This is where you get to hear proposals from the board and discuss issues that are important to you. The members make the decisions on where the organization is going next.

YLRL Member Group Photo
Let's show pride in our attendance at the 50th convention year. All YLRL members are asked to attend.

Saturday Lunch/YLRL Meeting Continuation
Sometimes meetings just run over! This YLRL Member lunch is provided to let you have fun, but it is also there in case our general meeting runs overtime. Sit with someone new, exchange e-mails and just have fun.

DX Meeting
Thursday is a great day to arrive! Along with the morning tour, enjoy meeting the YLRL members. This is the night to talk DX. Wear your favorite outfit, ask about DXpeditioning, check out how propagation works in other parts of the world and just meet YLs from other countries.

Sunday Morning SWAPFEST
Do you love Hamfests? Don't forget to check out Sunday morning's SWAPFEST. This is a great time to see if you still have room in your luggage for the little pieces your are always on the lookout for at your local Hamfest. Who knows, you just might find a great gift for yourself as well.

REGISTERED EVENTS

Country Dinner Playhouse Production of Oklahoma
The Country Dinner Playhouse has been presenting Dinner Theater since 1970 and has watched the city grow up around it. Enjoy a theater in the round (even though the stage is square) production of the classic Roger's and Hammerstein's Oklahoma. This tour includes a wonderful buffet with such choices as roast beef, ham and fish as well as salad and many other tempting items. (Buffet, show, tax and tip are all included in the price.)

Celestial Seasons/Leaning Tree Tour
Did you ever wonder where Sleepy time tea comes from? It comes from the Celestial Seasons tea factory. Come explore the making of some of your favorite teas. Take lunch at Celestial Seasons if you wish. Noted for their Western Art cards, Leaning Tree hosts one of the nation's largest private collections of western art available to the public for viewing. Explore the Gift shops at both sites.

Molly Brown House Tour and Tea
Known as the Unsinkable Molly Brown because she survived the sinking of the Titanic, this Denver Socialite had a colorful history. Enjoy an historic tea on the third floor of the Molly Brown House before touring the premises on a guided tour. A wonderful bit of Denver history! This tour has limited accessibility. Stairs are the only option for the third floor tea,
however there is a video tour available for those who can't manage stairs available in the Gift Shop.

Friday Night Welcome Banquet
Welcome to the 50th Convention year. Though the YLRL started in 1939, it wasn't until 1955 that the first Convention was held. Join us as well look back at some of the changes and highlights over the last 50 years including how YLs have played a big part in the latest world events.

OM/Guest Tour-Forney Museum of Transportation
While the YLRL Members discuss business, their OMs and guests are cordially invited to tour the Forney Museum of Transportation. Featuring one of only seven "Big Boy" Steam Engines remaining in the world. This museum shows the history of how transportation has evolved. Check out Amelia Earhart's "Goldbug" and many other unique cars!

Denver Museum of Nature and Science
This Museum features dioramas and exhibits of everything from Dinosaurs to early Colorado history. Come back in time and explore. Special exhibits during the year so features may vary.

Saturday Night YL-OM Banquet
Originally known as the YL-OM banquet, the Saturday banquet is the place to be! Find out who has been making special contributions to YLRL. Enjoy a special YL speaker and much, much more. Don't miss any of the action.

Quilt Shop Hop
If you are a Quilter, then now's your chance to check out new fabric and ideas from Denver. Enjoy this tour of some of the local Quilt Shops. Exchange patterns and ideas. We hope to leave you in stitches!

Sunday Morning Brunch
Sunday morning check out the wonderful Brunch the Hotel Restaurant does before heading into the SWAPFEST.