O R A R I
Organisasi Amatir Radio Indonesia
---
Zone 28 Oceania
---


---
Best view with:
---

800 x 600 pixels
and
This TrueType font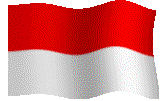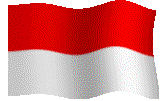 ECONOMIC ACTIVITY

Suharto, b. June 8, 1921, an Indonesian political and military leader, crushed a Communist revolt in 1965 and was elected president of Indonesia in 1968. He set about quietly and efficiently to pull his country back from the brink of financial and political disaster to which Sukarno's policies had brought it. He is seen here addressing the United Nations in 1992.
(The Bettmann Archive)
Indonesia's traditional subsistence and trading economy was altered radically under the rule of the Dutch. Export crops were emphasized, and for many years their growth was mandatory. A state-dominated, centralized economic system was developed after independence, but it was replaced in 1969 by the "New Order" of President Suharto, based on a series of 5-year plans designed to build an agriculture-based economy capable of supporting simultaneous development of large-scale industrial projects and smaller consumer- and export-oriented processing industries. Economic development has been largely financed by foreign aid, particularly from the Inter-Governmental Group on Indonesia (IGGI), formed by 12 nations for this purpose in 1966.

Mining & Manufacturing


Indonesia's principal mineral resources are petroleum and natural gas, which accounted for about 40% of all export earnings in 1989. Most petroleum is extracted in eastern Sumatra and Kalimantan, but smaller fields off Java, northern Sumatra, and Irian Jaya are also exploited. Indonesia, a member of the ORGANIZATION OF PETROLEUM EXPORTING COUNTRIES [OPEC] since 1962, placed its oil industry under government control in 1965. Since that time refinery capacity has increased greatly; by 1984 the country refined enough petroleum to satisfy domestic needs. A drop in world oil prices led the government to postpone many large-scale development projects by the mid-1980s and to encourage the growth of non-petroleum export sectors. The rise in petroleum prices in late 1990, however, brought windfall earnings, enabling the government to increase development spending, especially on road construction.

Indonesia is the world's largest producer of liquefied natural gas. The output of liquefied natural gas, valued at (U.S.) $547 million in 1978, increased to (U.S.) $3,541 million in 1984. Tin is abundant on the islands of Bangka, Belitung, and Singkep, and Indonesia ranks third in world tin production after Malaysia and Thailand. Bauxite is mined on Sumatra, nickel on Sulawesi, coal on Sumatra and Kalimantan, iron ore on Java, and copper on Irian Jaya.



Rice terraces on the island of Bali mark the location of the small rural settlements of the mountainous interior. About 80% of all Indonesians are supported by agriculture, with the majority on Java, Madura, and Bali. [Aztech New Media Corp.]
In the late 1980s the Indonesian economy was transformed in both its structure and its position in the world economy. From 1983, non-oil manufacturing grew by more than 12% a year, so that by 1990 manufacturing's share of the gross domestic product matched that of agriculture. This reflected a relocation of labor-intensive manufacturing out of northeast Asia (particularly Japan and Taiwan) into Indonesia and other Southeast Asian countries with low labor costs.

Most manufacturing plants are on Java, where Jakarta and Surabaya are the leading industrial centers. Only about 25% of total manufacturing occurs on Sumatra, and very little on other islands. Major industries, in addition to the processing of agricultural products, include petroleum refining and the manufacture of fertilizers, pharmaceuticals, cement, textiles, iron and steel, and plywood.

Energy


Power facilities are state owned and primarily limited to urban areas and major industrial projects. They remain inadequate despite the expansion of electrical generating capacity from 653 MW in 1966 to 25,471 MV in 1988.




Terraced rice paddies dominate this mountainous landscape in Indonesia, which produces 7 percent of the world's rice crop.
[ACE Photo Agency]
Agriculture, Forestry & Fishing

Agriculture continues to be the mainstay of the Indonesian economy, although it contributes less than 10% of export earnings. Indonesia's government was an early proponent of the GREEN REVOLUTION and encouraged multiple plantings of high-yield rice on terraced lands. By 1984 the country had become self-sufficient in rice production. Vegetables, fruits, and poultry are also raised for food. Cash crops, grown mostly on large estates, include rubber, palm oil, coffee, sugar, tobacco, and cocoa.




A bullock team ploughs a field in Java, the most important island of Indonesia. With relatively little mechanized production, more than 60% of Indonesia's labor force is engaged in farming. [ZEFA]
Indonesia has more than 8 million landless farmers. To open remote areas to development and provide a livelihood for the landless, the government offers free land, housing, and other assistance to those willing to move from overcrowded Java, Bali, and Madura to less developed islands. The fourth 5-year plan, REPELITA IV (1984-89), called for the transmigration of 750,000 families, in addition to the 500,000 families resettled under REPELITA III.

Indonesia has abundant forests, and wood products--especially plywood and teak--are the chief export after petroleum and natural gas. Fish are locally important, but commercial fishing, rich in potential, is largely undeveloped.
Transportation

Despite Indonesia's rough terrain and separated commercial centers, transportation is improving. Most of the new highways are spread over Sumatra, Sulawesi, and Kalimantan; the antiquated railway system is concentrated on Java. Interisland shipping exists between hundreds of small ports, but most of the country's imports and exports pass through Tanjung Priok (near Jakarta), Tanjun Perak (near Surabaya), Belawan (near Medan), Pakan Boru, and Bontang (near Samarinda). All provincial capitals can be reached by domestic airlines, and a new international airport in Jakarta opened in 1985. Communications are government controlled.

Trade


Indonesia generally maintains a favorable balance of trade. Exports include petroleum, liquefied natural gas, timber and plywood, rubber, coffee, shrimp, textiles, and clothing. The principal imports are machinery, electrical and transportation equipment, chemicals, and base metals.
---
---
Bibliography:
American University, Indonesia, A Country Study, 4th ed. (1983); Aveling, H., ed., The Development of Indonesian Society (1980); Booth, A., and McCawley, P., eds., The Indonesian Economy During the Suharto Era (1981); Crouch, Harold, The Army and Politics in Indonesia (1988); Drake, C., National Integration in Indonesia (1989); Green, M., Indonesia (1991); Holt, Claire, et al., Culture and Politics in Indonesia (1988); Jenkins, D., Suharto and His Generals (1985); Kahin, A., ed., Regional Dynamics of the Indonesian Revolution (1986); McDonald, H., Suharto's Indonesia (1981); Mackie, J. A. C., Indonesia: The Making of a Nation (1981); Peacock, James L., Indonesia: An Anthropological Perspective (1973); Reeve, D., Golkar of Indonesia (1987); Ricklefs, M. C., A History of Modern Indonesia (1981); Stewart, I. C., and Shaw, J., Indonesians: Portraits from an Archipelago (1984); Wild, C., and Carey, P., eds., Born in Fire, The Indonesian Struggle for Independence (1988).