We are on the air.....
Every time of our operations we operated an amazing pile-up. Our medium rate was 180 qso/hour. An unforgettable experience !! We was really surprise when we made our first
qso with Italy.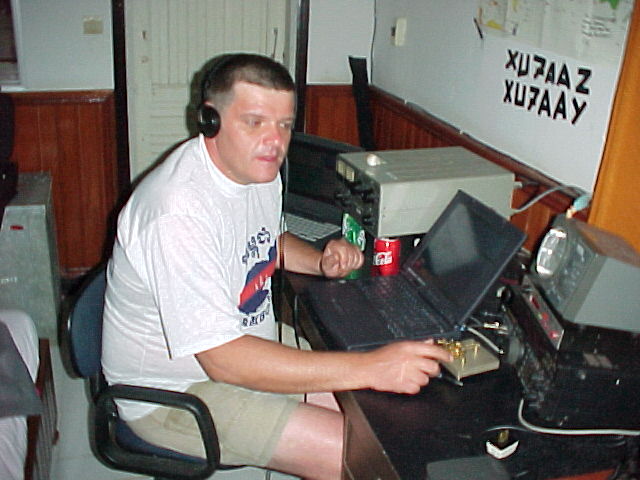 Was our close friend Franco IN3JIS with his 100 watts and vertical antenna to break the pile-up. He and his 8 years son Luca was from two days watching the bands waiting us. At the end ,many friends was in our logbook andwe was very happy to speak with them from this remote side of the globe. We confirm all qso direct or bureau via the Dxpedition QSL manager :
IN3ZNR Fabrizio Vedovelli , Via Gramsci , 38100 TRENTO - Italy
next.....