Greene County Adult Band
Summer, 1999
For the past three summers, I have had the privilege of playing tuba with this great organization led by Ray Foster.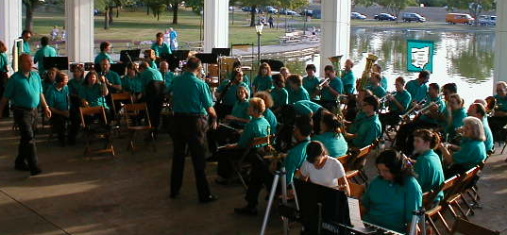 Here is the Tuba Section:
The pictures on this page are from a concert we gave during August at Shawnee Park in Xenia, Ohio.

The crowds at our concerts were nice to us, and seemed to appreciate the range of band music we played.
Some of them came because it is nice to spend a summer's eve out in the park. That's just fine. One of the amusing parts of this concert every year is how the ducks in the lake begin trying to quack louder than the band plays!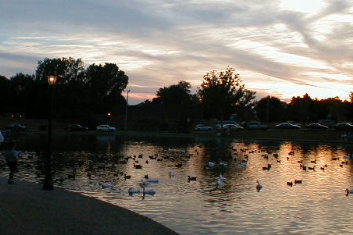 But by the end of the concert, the ducks have settled down for the night, and the band reigns supreme. Maybe we will see you next year?
Until then... UM PA PA!