WS8G "Air Mobile"
NEW!! Jan 14-16, 2000: I just got back from a trip to Puerto Rico and Cuba with the Air Force. We were moving Department of Defense Aerovac Patients from the area back to the United States for further medical treatment.
Here are a few pictures from the trip.
Here is the log of the Aeronautical Mobile contacts that I made.
One of my great privileges is to exercise the HF radios aboard the C141 aircraft to which I am attached as a flight surgeon. Always careful not to interfere with training objectives, using the radios (occasionally) can be seen as exercise of skills not frequently practiced by the aircrew.
Usually, a pile-up ensues soon after I begin to call "WS8G Air Mobile" on 20 or 15 meters. I have occasionally gotten more than 30 states within an hour.
The radios are integral to the pilot's pedestal
And have to be tuned from the radio heads between the pilots.
Once tuned, the radio can be controlled from the navigator's position, where I often get to sit,
Using the intercom head.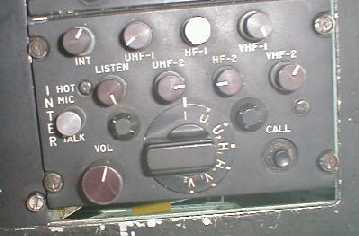 The antenna is a probe antenna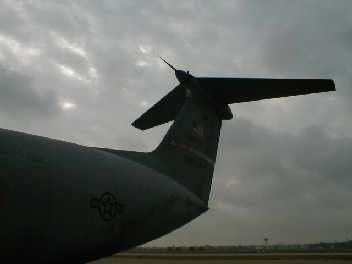 Which runs about a kilowatt through an antenna tuner in a pressurized cell near the antenna in the tail of the aircraft.
Best 73s from WS8G. I hope to work you "air mobile" in the future.