z



z



z



z



z



z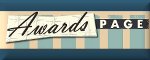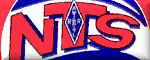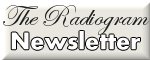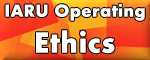 Most Wireless Society of Southern Maine meetings include a rountable dicussion period about the "topic of the night." These can range from planning a field operation to ham radio basics such as antenna modelling, dx'ing, operating QRP, digital modes, or even kit building. As this page gets updated, you'll be able to keep up to date with the latest topics, and some of the useful info that rises out of our research, activities, and presentations.
To learn more about upcoming meeting topics and events, click here or on the calendar icon in the left column.



May 14th
| | |
| --- | --- |
| Join us the evening of Thursday, May thth, from 7-9PM as WSSM members teach an Introduction to Ham Radio class at the Wells High School. The course is designed to introduce various aspects of the hobby, as well as basic radio theory, and how students can persue earning their first Amateur Radio License. Preregistration is required. | |
January 22nd
Winter SKYWARN® Training - 7PM-9PM at the Gorham Recreation Department

The concept of SKYWARN® was developed in the 1960's as a way to promote a cooperative effort between the National Weather Service and local communities. It's a volunteer program with nearly 290,000 trained severe weather spotters across the country. These volunteers help keep their local communities safe by providing timely and accurate reports of severe weather to the National Weather Service.


To ensure a network

of knowledgeable volunteers and accurate reporting, those who are interested in becoming spotters are asked to attend a training session provided by a local office of the National Weather Service. SKYWARN® training is provided free of charge .




February's Topic: Simplex Challenge Preparation
Join us Thursday, February 12th, at the Gorham Recreation Department, as we'll take a look at the upcoming

Maine 2 Meter FM Simplex Challenge

contest coming up this Sunday. Since the club competition was introduced last year, we'll discuss how we can work together to maximize multipliers and points. We'll also talk about recommended equipment and logging suggestions.
If we have time, we'll also take a look at a video provided by Dave KB1FGF, of a classic Maine field day.
January's Topic: Standing Up For Standing Waves
Join us Thursday, January 8th, for our first meeting of the year, as we'll watch a video of Bill Hays, AE4QL's, world-class antenna and transmission line demonstration, Standing up for Standing Waves.

The meeting will take place in the Multi Purpose Room at the Gorham Recreation Department, (75 South Street, Gorham) from 7-9PM.




There are literally hundreds of resources online for the radio amateur, but we've made an effort to collect links to some of the best websites in the radio community. Please keep checking, as we will continue to update this page as new sites are brought to our attention.
Download this FREE e-book: "Understanding LF and HF Propagation"


Below you'll find QSL information and links to some of the most popular International Broadcasters. For current schedules and frequencies, check out Primetime Shortwave's weekly update, or listen to Glenn Hauser's World of Radio program.

Click here to download and print WSSM's Reception Report form.


Europe


Radio Prague - Prague
QSL: via online form or:
Vinohradska 12
120 99 Prague 2
CZECH REPUBLIC


Polish Radio - Warsaw
QSL via online form or:
Al. Niepodleglosci 77/85
00-977 Warsaw
POLAND


Deutsche Welle - Bonn
QSL via: info@dw.de or:
Kurt-Schumacher-Str. 3
53113 Bonn
GERMANY


Radio France Int'l - Paris
QSL via: english.service@fri.fr or:
80 rue Camille-Desmoulins
92130 Issy-les-Moulineaux
FRANCE


Radio Sweden - Stockholm
QSL via: info@radiosweden.org or:
Radio Sweden - English Section
S-105 10 Stockholm
SWEDEN


BBC World Service - London
worldservice.letters@bbc.co.uk or:
1st Floor Brock House
19 Langham Street
London W1A 1AA
UNITED KINGDOM

Radio Romania - Bucharest
QSL via online form or:
P.O. Box 1-111
014700 Bucuresti
ROMANIA


SWR - Virrat
QSL via: info@swradio.net or:
P.O. Box 99
FI-34801 Virrat
FINLAND


BBC 5 Live Sports - London
5live@bbc.co.uk
1st Floor Brock House
19 Langham Street
London W1A 1AA
UNITED KINGDOM

Voice of Turkey - Ankara
QSL via: englishdesk@trt.net.tr or:
P.O. Box 333
06443 Yenisehir, Ankara
TURKEY


Vatican Radio - Vatican City
QSL via: english@vaticanradio.va
or by post:
Palazzo Pio Piazza Pia, 3
00120 Vatican City


Radio Slovakia - Bratislava
QSL by post:
Rozhlas a Televizia Slovenska
Mytna 1, P.O. Box 55
Bratislava 15, 817 55
SLOVAKIA

Africa / Asia & Oceana


Radio Australia - Melbourne
QSL via online form or:
GPO Box 428
Melbourne, 3001
AUSTRALIA



PCJ Media - Taipei
QSL via online form or:
8th FL, No. 47, Lane 31, Section1, Sanmin Road
Banciao
Taipei, 22070
TAIWAN - Republic of China


SABC - Johannesburg
QSL via: online form or:
Private Bag X1
Auckland Park
Johannesburg, 2006
SOUTH AFRICA


RNZI - Wellington
QSL via: info@rnzi.com or:
P.O. Box 123
Wellington
NEW ZEALAND



KBS World - Seoul
QSL via: online form or:
18 Yeoido-dong,
Yeongdeungpo-gu
Seoul 150-790
REPUBLIC OF KOREA



Voice of Vietnam
QSL via: vovworld@vov.org.vn or:
Overseas Service
45 Ba Trieu Street
Ha noi
VIETNAM

Voice of Israel - Tel Aviv
QSL via online form or:
Reception reports may be sent to:
Global 24 Radio
2719 Hollywood Blvd. B-16
Hollywood, FL 33020


Radio Japan - Tokyo
QSL via: nhkworld@nhk.jp or
NHK, 2-1
Jinnan 2-chrome
Shibuya-ku
Tokyo, 150-8001
JAPAN


Radio Kuwait
QSL by post:
P.O. Box 193
Safat, 13002
KUWAIT

Radio Taiwan - Taipei
QSL via online form or:
55 Pei'an Road
Taipei 10462
TAIWAN - Republic of China



China Radio Int'l - Beijing
QSL via: crieng@cri.com.cn or:
16a Shijingshan Rd
Beijing 10040
P.R. CHINA




All India Radio
Reception Report available here or:
Akashvani Bhavan
Parliament Street
New Delhi - 110001
INDIA
Americas

VOA - Washington
QSL via: askvoa@voanews.com or:
330 Independence Avenue SW
Washington, DC 20237
USA



Armed Forces Network
QSL via: qsl@dodmedia.osd.mil
AFRTS Headquarters - Engineering
601 N Fairfax Street, Rm. 360
Alexandria, VA 22314
USA

WRMI Global 24
QSL via: qsls@global24radio.com or: Global 24 Radio
2719 Hollywood Blvd B-16
Hollywood, FL 33020
USA


WEWN - Irondale, AL
QSL via: radio@ewtn.com or:
5817 Old Leeds Road
Irondale, AL 35210
USA

WBCQ - Monticello, ME
QSL by post:
WBCQ The Planet
274 Britton Road
Monticello, ME 04760
USA


RHC - Havana, Cuba
QSL by post:
Apartado 6240
La Habana
CUBA
WWCR - Nashville, TN
QSL by post:
WWCR Shortwave
1300 WWCR Avenue
Nashville, TN 37218
USA


Prime Time Shortwave
SW Schedules & Information

Wireless Society of Southern Maine P.O. Box 6833, Scarborough, ME 04074
Contact Us