---
LU/WD9EWK on the air from Argentina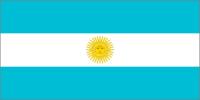 Updated 25 October 2009
---
I have started a new page to keep track of my trips to Argentina, as I have done with my trips to Canada, Mexico, and around the USA. At this moment, there is only one entry on this list: In the future, I will certainly add to this list.
---
Need a QSL card from LU/WD9EWK?
QSL cards for LU/WD9EWK are via WD9EWK. WD9EWK is OK through the QSL bureau, or you may send your QSL card direct to:

Patrick STODDARD
P.O. Box 1934
Scottsdale AZ 85252-1934
U.S.A.

Until my next trip, 73!
---
WD9EWK/VA7EWK - Ham Radio - QSL VIA WD9EWK