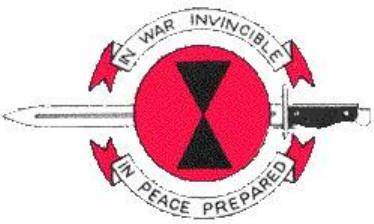 Camp Kaiser Korea
Camp Kaiser is located at Unchon-Ni, north east of Camp Casey along MSR #43, approximately fifty miles North East of Seoul. It is now controlled by the ROK, and used as a training area.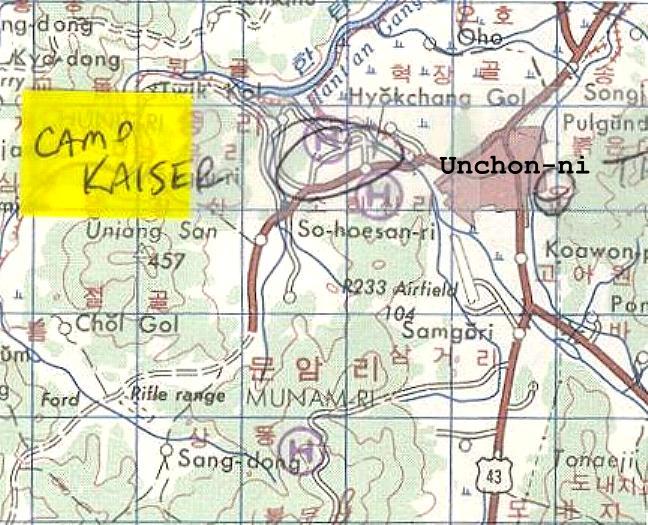 Click above image to see a wide view of the Northern area
Camp Kaiser is on the northern edge of the expanded Rodriquez Range, which is used jointly by the ROK and US forces for all forms of weapons training, from small arms, armored vehicles, to aircraft.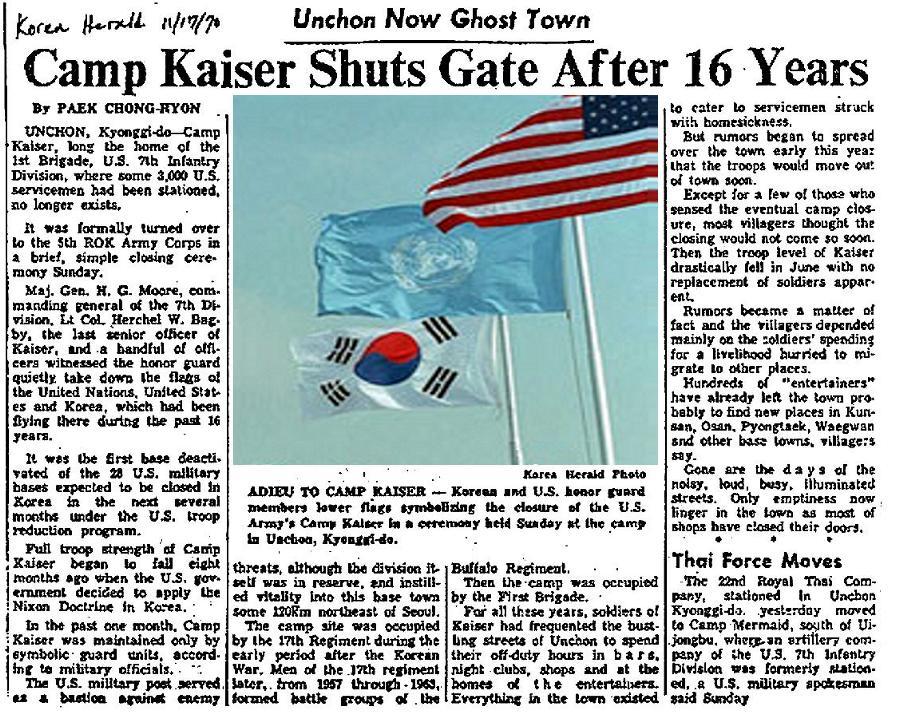 Send me a
E Mail if you have added information.

Back to my Assigments Page